Growing up in Varanasi, Uttar Pradesh, Nandita Raman often visited Chitra Talkies, the single-screen theatre that her family owned. But when she returned to see it again after several years living and working in New Delhi, she found that it had closed down and completely changed on the inside.
"When I visited it I realised that it was nothing like what I had remembered," the 37-year-old told Quartz. The auditorium was missing its seats, there were no projectors, and everything was covered in layers and layers of dust. "So I was a little taken aback, I think mostly because I realised that I had totally forgotten about this place, which had been integral to me growing up. And (so I) got curious about other single-screen theatres and what was going on with them," she added.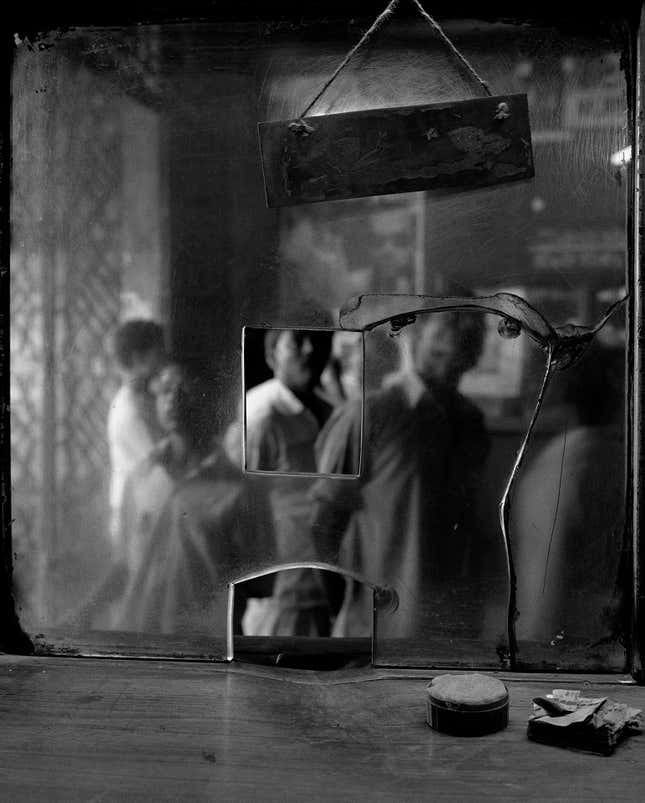 Between 2006 and 2009, Raman travelled across north India to photograph the unique architecture and details of such theatres. Some 44 of her images are now on display at the George Eastman museum in Rochester, New York.
In Kolkata alone, Raman says, she visited around 50 single-screen theatres, most of which were still up and running, and thronged with visitors. But her conversations with owners and projectionists, many of whom had worked with the same theatres for decades, revealed that everyone knew that the rise of multiplexes marked the beginning of the end for single-screen theatres in India.
"…I could feel that they had this sense that this was passing, that they couldn't keep this running forever," she explained.
As India's urban agglomerations have developed, multiplexes have become one of the hubs of cultural life, notably on a Friday night when the latest Bollywood blockbusters, American superhero sagas, and even the occasional award-winning indie are released. But these vast air conditioned halls with their plush seats and upwardly mobile clientele munching overpriced popcorn are a world away from the humble spaces of India's single-screen movie theatres. With Indians increasingly looking for more comfortable, family-friendly movie-watching experiences, dwindling profits have forced many of these smaller theatres to shut shop across the country.
In her almost melancholic photographs, suffused with a quiet stillness, Raman records forgotten details from this vanishing world. And in doing so, she highlights what sets them apart from India's increasingly homogenous multiplexes.
Here's a selection of her photographs: