I have a bad case of Thanksgiving menu creep. Before I could start writing this story my holiday-addled brain insisted that I compare at least two pecan pie recipes, then consider the virtues of pumpkin cheesecake versus pumpkin chiffon pie.
It happens every year: I vow to keep things simple. Then I make three different kinds of pie.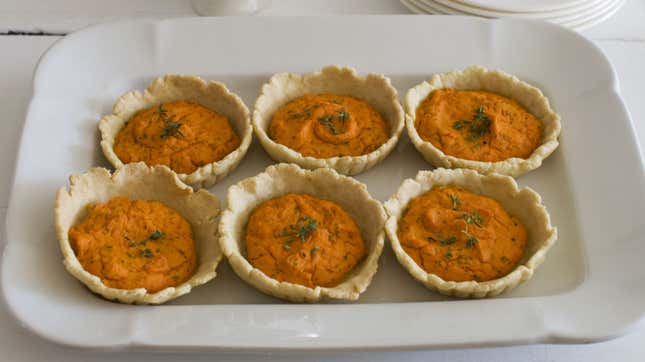 If you're fretting over where to find pomegranates for that one salad you're going to try, or still searching for another appetizer, here's my advice: Take a deep breath and cross one thing off your menu. It probably shouldn't be the turkey, mashed potatoes or gravy, or a traditional family dish that's crucial to you or someone you love.
But that tahini, beet, and feta roulade? That zaatar-infused acorn squash salad with mint? Either would make a very nice dinner next Wednesday. You'll thank me, promise.
It's not easy to escape Thanksgiving menu creep. I mean, Bon Appetit currently has a feature up on their Thanksgiving home page titled "28 Thanksgiving Turkey Recipes." The New York Times seems to be constantly touting quicker and quirkier ways to cook the bird.
And I'm not the only one breaking my resolutions. On the Thanksgiving episode of the podcast Milk Street Radio, host Christopher Kimball (editor-in-chief of the magazine of the same name, best known for his many years running Cooks Illustrated and America's Test Kitchen) admits that he and his staff vow every year—at the end of the Thanksgiving recipe hullabaloo—not to offer any new Thanksgiving recipes the following year.
And yet, after much deliberation, Milk Street published a smoked tea and maple-rubbed turkey recipe this year. "I've been doing a new turkey for 34 years," Kimball says. "I've done 34 different ways to cook a turkey."
Here's the thing that's really extraordinary, and telling, about that. Kimball is known for his obsession with technique and precision. At Cooks Illustrated, where he spent most of those 34 years, the goal was not to offer novel recipes; it was to deliver the reader the best possible version of a classic recipe, and deconstruct the science of why and how it worked. If even in that context editors, writers, and recipe testers feel they have to come up with something surprising and new, then really, how do we resist the holiday hype?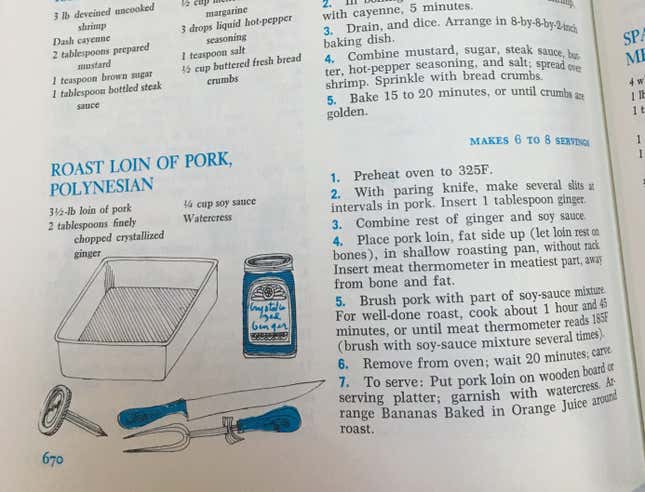 Arguably, fussy amendments to the Thanksgiving classics have been a thing for decades. Or at least since 1963, when the McCall's Cook Book offered up menu-planning advice for both a "Traditional Thanksgiving" (golden-brown turkey, peas and little onions, butter grated carrots, cranberry-Brazil-nut relish, and brandied pumpkin pie) and one designed to wow, which includes pork loin Polynesian, wine fruit salad, and not one but two dishes served in flames.
Admittedly, the current craze for Mediterranean flavors that insert tahini, mint and figs into the menu is going to age far better than "yams flambé." The point remains: You don't have to recreate your entire Thanksgiving menu every year. The classics work just fine.
Cross one thing off your list. Go fix yourself an amaro cocktail. It's sure to be the best Thanksgiving yet.