British supermodel Naomi Campbell will never become irrelevant. If she were meant to fade into obscurity like most models after a few decades in business, it would have happened long ago.
The fashion world could have turned its back on her many times: when she was sentenced to six months by Sicilian court for assault of a paparazzo in 2015; when she was accused of injuring her housekeeper with a shoe in 2006; when she was arrested and charged with assaulting an assistant in 1998; when she entered rehab for a cocaine and alcohol addiction in 1999.
She could have lost favor because she is notoriously late—sometimes by three hours—to photoshoots; or because she may have accepted blood diamonds from the former president of Liberia, Charles Taylor, and was called to testify at the Hague in his war crimes trial.
In an profession that prizes youth, Campbell is 47 years old, and although she is still stunning, she has not been a "fresh face" for three decades. In an industry that's notorious for its lack of diversity, she was the first black model to appear on the cover of French Vogue at age 18. Black women don't get many chances at redemption—and there are plenty of people who've always wanted Campbell to fail.
But Campbell won't stop, can't stop, hasn't stopped, has no plans to stop—has no plans at all, in fact. "There's no plan," Campbell told the New York Times in 2016. "There's no agenda. I know. There probably should be, right?"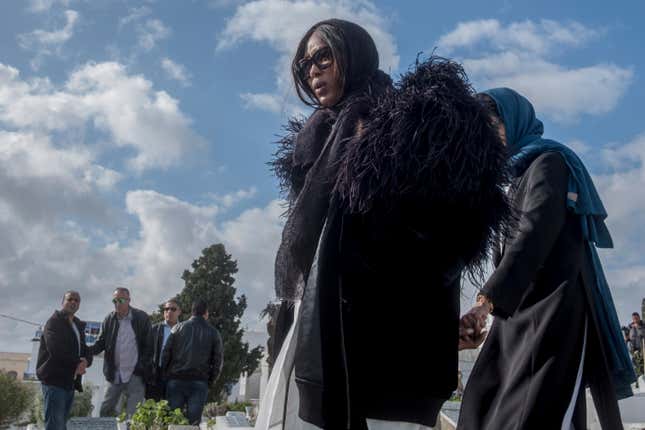 This week, Campbell posted a moving Instagram tribute to the Tunisian fashion designer Azzedine Alaïa, who died on Nov. 18. It was a rare and intimate look at a man who was both extremely private and eschewed the endless design-show-produce circus of the fashion industry.
Alaïa was a father figure to Campbell (she called him "papa"), picking her up from Parisian nightclubs at age 16 and allowing her to stay with him in his Paris home whenever she was in town. He too was an iconoclast: His success came despite his rejection by some of fashion's gatekeepers. Anna Wintour has never featured his designs in American Vogue, for example.
Campbell has, of late, reinvented herself as an elder stateswoman of fashion—a veteran of the industry who has seen it through decades of trends and transformations and has outlasted them all. Her outspoken style has made her a living oral history of the fashion industry, carrying institutional memories that reveal themselves in important, poignant snippets.
This insight and experience is probably why the new British Vogue editor-in-chief, Edward Enninful, appointed her a contributing editor of his revamped, diverse version of the magazine. Campbell caused a stir by calling out former editor-in-chief Alexandra Shulman for the lack of diversity on the magazine's masthead under her leadership.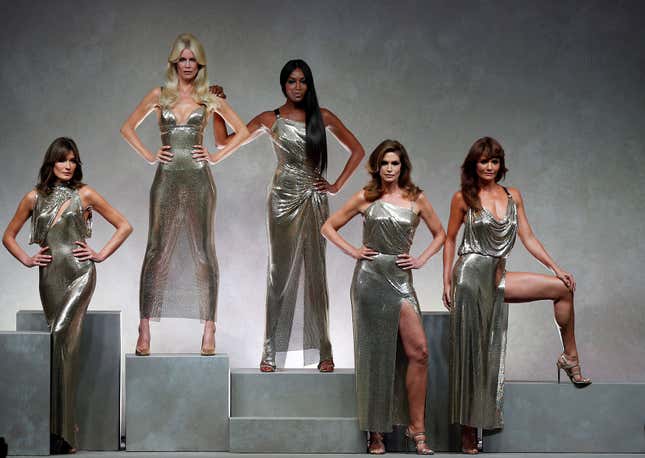 Campbell has never settled for conventionality. Out of the six original 1990s supermodels who don't wake up for less than $10,000 a day, Campbell is the only one who never married or had children. She has, however, mentored and supported the careers of many young models, including 21-year-old Bella Hadid, 23-year-old Winnie Harlow, and 25-year-old Adwoa Aboah, who graces the cover of Enninful's inaugural British Vogue. Much as she looked up to Alaïa, her adopted "papa," Campbell has emerged as a sort of godmother to this young and multiracial fashion pack.
And Campbell's loyalty to Alaïa never wavered: She even wore a cream-colored Alaïa dress and cardigan on the witness stand at The Hague. Perhaps that is Campbell's most constant quality, and the quality that has kept her career going throughout the decades—her loyalty.