How many plates of leftover microwaved mashed potatoes does a person really need to eat?
Honestly, not that many—and there are better ways to use them, as extensively chronicled by the cooks of Food52.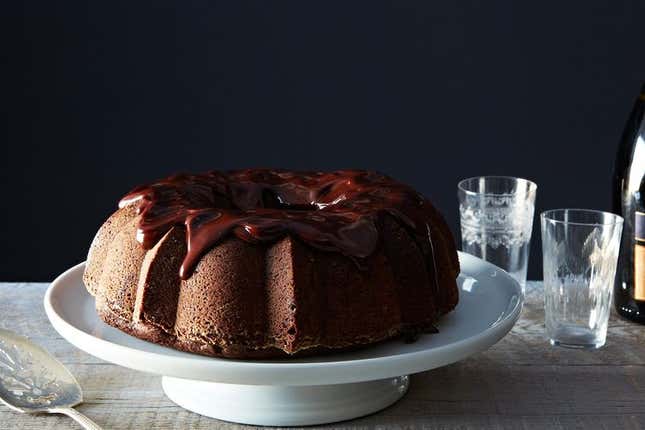 "Potatoes are a baker's secret weapon," writes one Nashville-based pastry chef. "They add wonderful moisture and structure to baked goods including breads of all kinds as well as cakes. By mixing in cooked potatoes, you can eliminate some of the fat and add fiber and nutrients which make decadent cakes a little less dangerous, but the truth is, no one will know unless you tell them."
According to Catherine Lamb, the Swedes favored potatoes for baking because in the late 1800s "flour was prohibitively expensive and used sparingly. Home bakers came up with a creative cake held together with almonds and potatoes, staples of the Swedish diet."
And so was born the kronans kaka. That's Swedish for "crown's cake," a moist and mild cake that's made with ground almonds and a full cup of mashed potatoes. It's the sort of base recipe that can be easily adapted with your favorite spices, citrus zest, or fruit preserves. Plus, it's gluten-free.
If you're looking for a more decadent second life for your mashed potatoes, you might consider a chocolate ganache-topped mashed potato cake. Or, go savory with Merrill Stubbs' broccoli-and-cheddar mashed potato cakes—and then have a slice of kronans kaka for dessert.