Does anyone actually like New Year's Eve? Not that I know of. It's not that it's unappealing to celebrate the start of another year, per say, but just that the expectation to be joyous and light over an entire month is too much for most people. It certainly is for me.
Indeed, it's easy to have a bad attitude about New Year's, which is why I've come to believe the best decision is just to opt out altogether. And by opt out, I mean get away. Whether you go with friends, a partner, or my personal favorite, a solo venture, you can use the time to recharge, reflect on the year ahead, or (if you have the energy) have one more festive bout before you embrace a more abstemious routine in January.
The point is, you're away—so no matter what you do, it will feel novel rather than enforced. And the best part? There will be no pressure to do anything more than precisely what you want.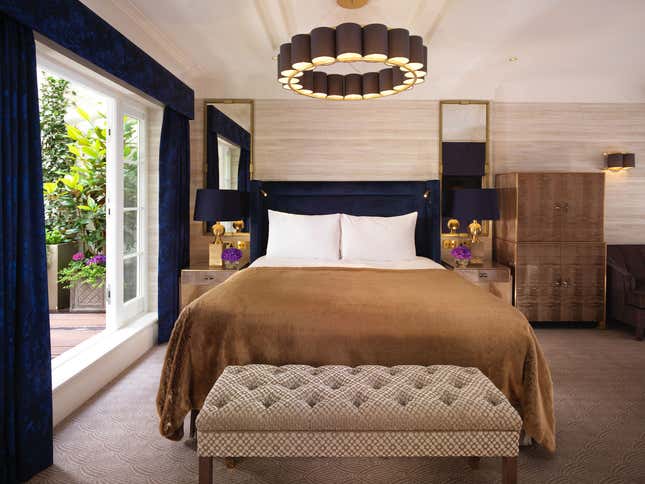 That said, most people are not flush with cash by December's end. But an escape can be made without upsetting your financial resolutions. Plus, this year New Year's Eve falls on a Sunday, meaning you can maximize the break over the long weekend. Your January self will thank you—but now's the time to book.
Swap stuff for travel: A minimalist New Year's resolution you can start now? Ask family or friends for a contribution to a travel fund in the form of a pre-paid debit card in lieu of gifts. (This also eliminates the inevitable chore of returning gifts you don't like). You can book and reserve a hotel ahead and then use the card to pay for your accommodation upon checkout. If you're traveling with a partner or significant other over New Year's, why not opt out of Christmas gifts for each other and make a pact to spend it on a trip instead? It gives you one less thing to buy on Amazon.
Staycation: When the inevitable question of "What are you doing on New Year's?" arises—and you plan to do exactly nothing—why not transplant that mindset to a nice hotel room or rental. A bath, a robe, bougie snacks and a bottle of champagne (or green juice, if that's your thing) and you're set. It doesn't take much more energy than staying in, but it'll feel like a treat, your transportation cost is zero, and you have a great cover story: "I'm going away for the night!" Search hotels in the days between Christmas and New Year's Eve, when rooms that haven't sold will be reduced on websites like booking.com, hotels.com, lastminute.com, and the Hotel Tonight app.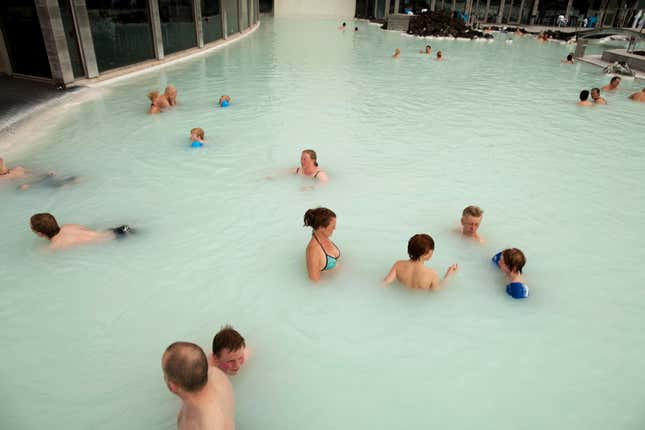 If you want to go all out: If, unlike me, you are thrilled about New Year's Eve and all the promise it holds—and you don't mind spending a bit to celebrate—there are plenty of destinations beyond Times Square that are bucket-list worthy. Reykjavik, Iceland is known for is city-wide celebrations (and not to mention thermal pools for a dip on New Year's Day) while Strasbourg, France's legendary Christmas markets are a great way to extend your holiday cheer to the bitter end. In North America, Toronto's official celebrations are known to give Manhattan a run for its money and both Miami and New Orleans party predictably hard. If you're after fireworks, Singapore and Sydney are both said to put on not-at-all low key displays.
Go to a retreat: On the other hand, if your goal is to bypass the spirited festivities all together, then your best option is to go within. There are many meditation and yoga retreats all over the world for people who'd rather work on themselves then drink champagne over the festive period, and a slew of websites on which to find them. Start with bookyogaretreats.com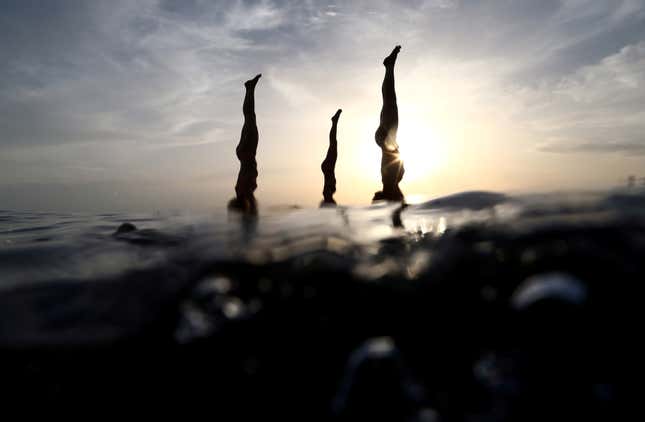 Choose your travel days wisely: No matter what you do, the day you definitely don't want to be flying out is New Years Eve, as it's a known day for busy travel. However, if you want a deal, look for a return flight on New Year's Day, when most people will be hungover rather than in-flight. If you start your trip on Thursday or Friday, you'll still have had a long weekend break, and hopefully still have a full day off on the 2nd before you're back to reality.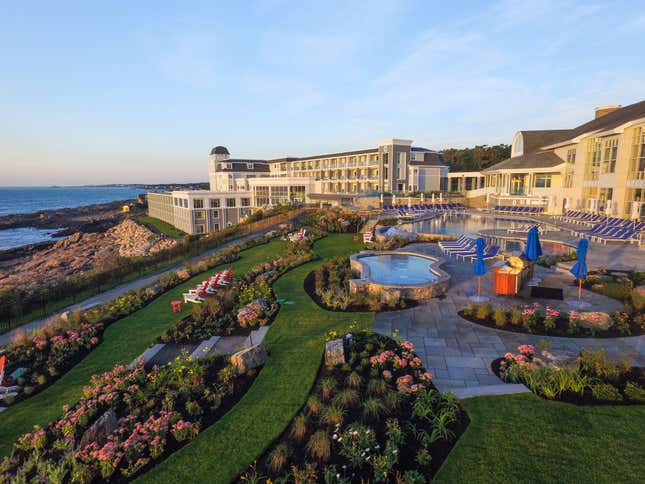 Act quick: For Quartzy readers, we gathered some package deals both near and far (depending, of course, on where you're reading from) that you can snap up right now—or use as some travel inspiration.