For anyone watching last night's (Dec. 17) basketball game between the Cleveland Cavaliers and the Wizards, it was hard to take your eyes off the feet of LeBron James.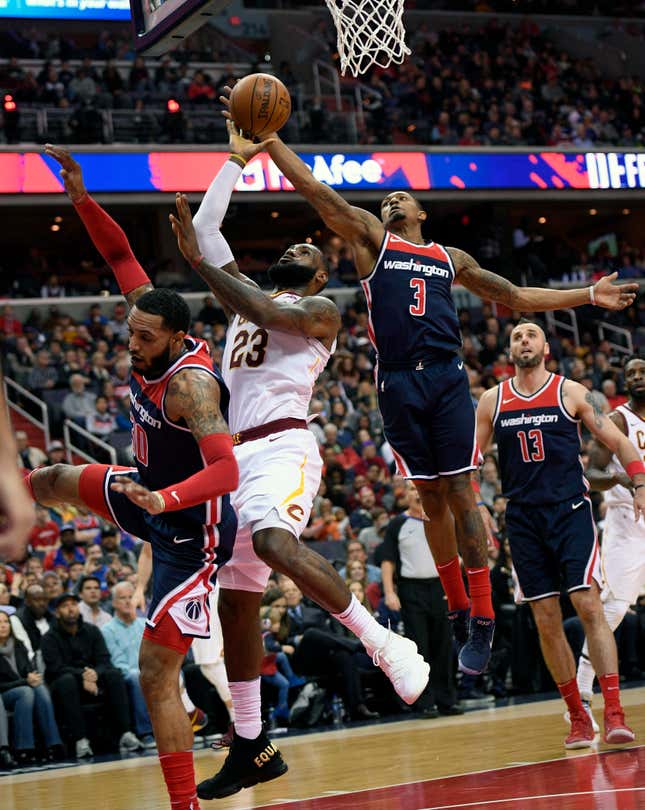 The Cavs had traveled to Washington D.C.—the seat of US political power and the current home of president Trump—for the game, and James used the opportunity to make a political statement. He wore a prominently mismatched pair of Nike LeBron 15s, one black and one white, each with the word "Equality" emblazoned in gold across the back.
The shoes of course drew the attention of reporters, who asked James after the game about their meaning. In a video shared on Twitter by USA Today NBA reporter Jeff Zillgitt, James explained what he intended by wearing them, and while he never referred to Trump by name, he made it clear that he had the president in mind:
Obviously, we know where we are right now. We know who's at the helm. Us as Americans, no matter the skin color, no matter the race, no matter who you are, we all have to understand having equal rights and being able to stand for something, speak for something and keeping the conversation going…We're never going to let one person dictate [to] us Americans how beautiful and how powerful we are as a people. Equality is all about understanding our rights, understanding what we stand for, and how powerful we are as men, as women, black or white, or Hispanic—it don't matter your race, whatever the case may be.
James has been an outspoken critic of Trump, calling him a "bum" in a viral tweet earlier this year for instance. Many have accused the president of sowing racial discord in the US. He has equivocated on violent white supremacists, while adopting a drastically harsher tone when black athletes have quietly protested the shootings of black Americans by police.
The shoes are actually part of an ongoing "equality" campaign by Nike, which calls attention to the discrimination faced by black Americans. "Is this the land history promised?" one of its ads from earlier this year began.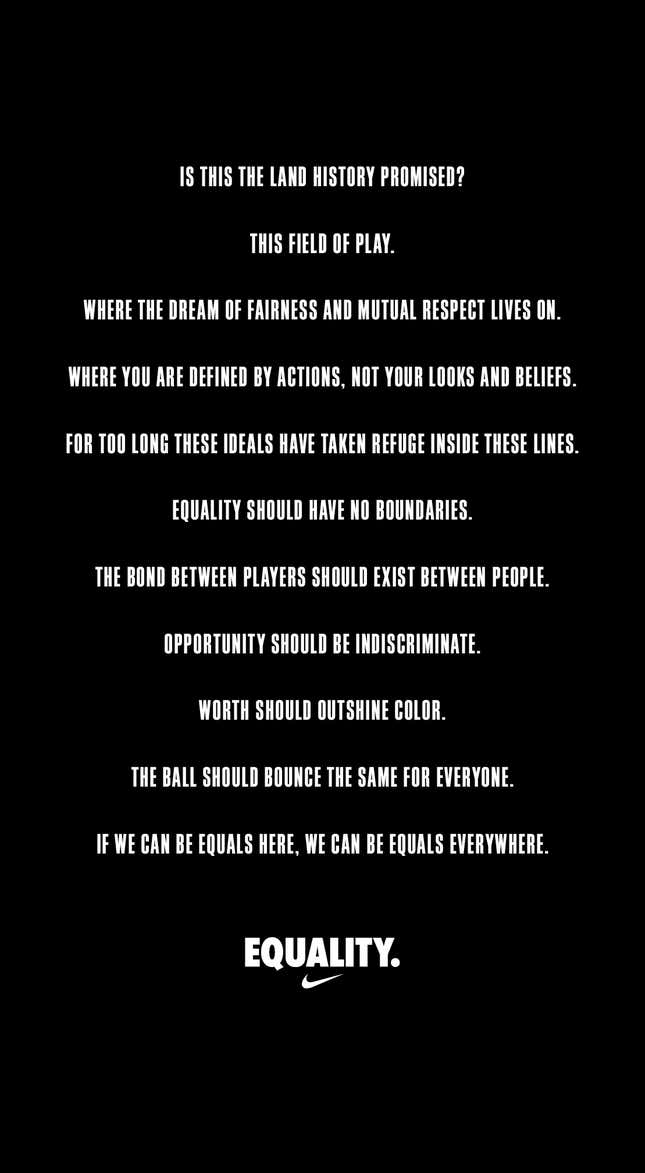 James wore black "equality" sneakers in the Cavs' season opener against the Boston Celtics in October. According to Cleveland.com, his Nike rep showed him the new shoes before the Wizards game, and he opted to go with the clearly symbolic mix of one white and one black shoe.
James switched to a pair of burgundy sneakers for the second half of the game because he's superstitious, he said, and wasn't playing well in the others. Even so, he finished with a triple-double (20 points, 12 rebounds, and 15 assists), and the Cavs won the game 106-99.