The South Korean beauty industry has been estimated to be worth over $13 billion in 2017. In 2015, $2.6 billion dollars worth of beauty products were exported from the country known for creating the "cushion compact," introducing "double cleansing" to our skincare routines, and making sheet masks and the Hannibal Lecter-like selfies they produce so ubiquitous. But there's another global beauty capital that you should pay attention to in 2018: Dubai.
In early December, Dubai-based beauty vlogger Huda Kattan became the first influencer to land a major investment. She received a minority investment from TSG Consumer Partners for her cosmetics brand, Huda Beauty. The private equity firm has previously backed brands like Smashbox and It Cosmetics, and the investment is expected to support global expansion, particularly in the U.S. market and especially at Sephora, where it is currently in 46 out of over 700 U.S. locations (including the in-store JCPenney boutiques) "We want to go into more Sephora doors — that's really important," Kattan told WWD. "We've not going to be in every single store, that's never our goal, but we want to be in more places and more accessible."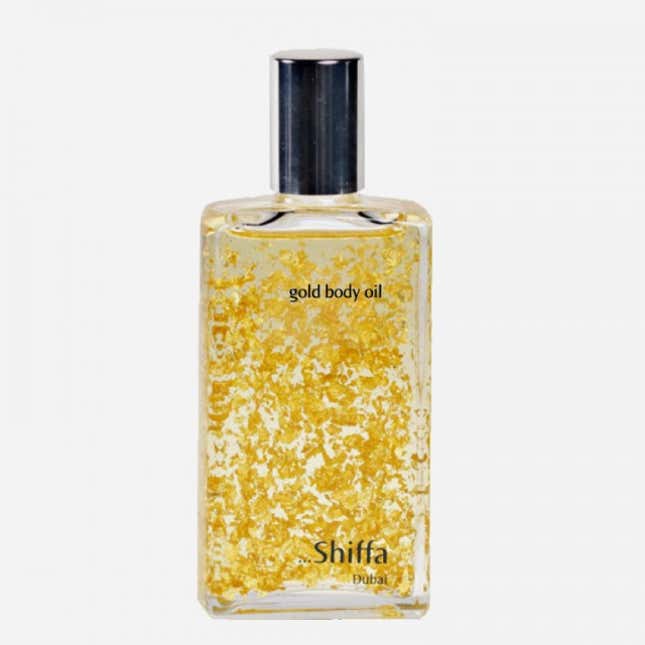 Additionally, this December, one of the Middle East's bestselling skincare brands, Shiffa, has finally hit U.S. markets at Nordstrom online. The brand was founded in 2002 by Dubai native Lamees Hamdan, MD, who was inspired to create the skincare line when she was looking for safe, natural, and high-end products to prevent stretch marks while she was pregnant. She is more interested in customers who wear prestige beauty brands like Sisley or La Prairie than customers searching for all-natural remedies—just look at the price point of Shiffa. The Rose Bliss Balm retails for $245. "I bridge the natural world with allopathic medicine," she told WWD. "There is a perception that my market is the 'natural' person. I get so upset when people think 'It's natural and not going to do much.'"
The Middle East is possibly the best test market for beauty success—the customers are some of the most discerning, and enthusiastic, in the world. "You're never going to see an Arab girl trying to look like the French—lank hair, no makeup," Vogue Arabia's inaugural editor in chief, Princess Deena Aljuhani Abdulaziz (yes, she's a California-born Saudi princess) explained to The Cut in February 2017. "I mean, no. That is not what we do. Who thinks it looks better to not wear makeup?" Unlike the South Korean beauty market—which emphasizes translucent-looking skin and light makeup—the Middle Eastern beauty market doesn't shy away from the theatrics. Why have natural-looking skin when you could have airbrushed-looking skin? Why depuff your eyes with eye cream when you could accentuate them? For example, another Dubai-based makeup artist and influencer, Natasha Zaki, launched a line of fake eyelashes, called Glossy Make Up, that are sold in Harrods in London. And in January 2017, Kim Kardashian, well known for showing the world why contouring is essential to selfies, went to Dubai with her makeup artist, Mario Dedivanovic, where they hosted a makeup masterclass that cost $1,600 per head.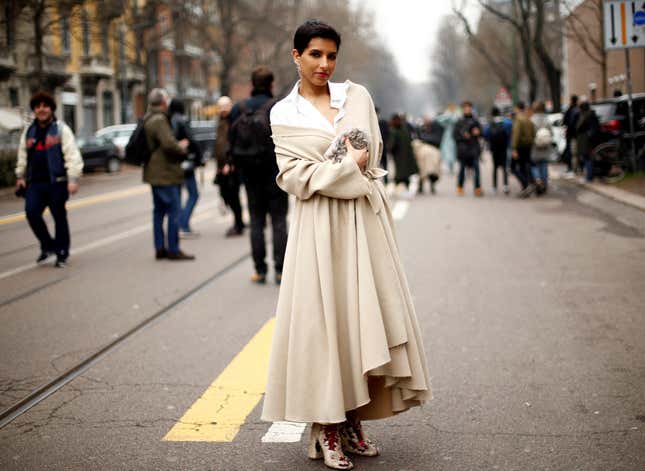 According to Arab News, a Jeddah-based English-language daily, the average employed woman in Saudi Arabia spends up to 80% of her earnings on beauty products every month. Dubai residents are the biggest beauty spenders in the region. "The Middle East is the hardest market. If we don't make it here, you're not going to make it anywhere," Kattan noted.