Subscribe to the Quartz Obsession newsletter for this daily digression into the most fascinating corners of the global economy.
Shares of Weight Watchers jumped this week after the company signed on DJ Khaled, a music producer with a big Twitter following, as its social media ambassador. It was the latest savvy rebrand for the company, which posted its first annual gain in six years in 2017, buoyed by new-ish stockholder and spokesperson Oprah Winfrey.
At the risk of stating the obvious, the diet industry has a larger opportunity than usual this month: Losing weight was the top New Year's resolution last year in both the US and the UK, and the second top resolution amongst respondents to a YouGov poll in Asia.
But the industry also has a lot on its plate. In recent years, dieting has suffered a PR crisis: Once we flocked to fad eating plans and magic fixes, but today "eating healthier" and "wellness" are the hot buzzwords; "dieting" is passé.
As big weight loss companies resolve their own reinventions, we're taking a look back at simpler times—when dieting was all about graham crackers and proper chewing technique.
By the digits
$245.51 billion: Expected size of the global weight-loss and weight-management market by 2022.
77%: Percentage of Americans actively trying to eat healthier—but only 19% say they're on a diet.
6%: Projected annual sales increase for functional foods (which include added probiotics, proteins, amino acids, essential oils, and vitamins) over the next five years.
300%: Increase in Google searches over the past five years for turmeric, a root that's purported to have healing qualities.
$6.3 billion: Annual revenue for weight-loss companies like Nutrisystem and Weight Watchers in 2016.
$300 million: Net profits Oprah has made since investing in Weight Watchers in late 2015. The stock rose more than 350% in 2017.
Slim history
There are so many twists and turns in diet history it'd be impossible to list them all, but here are a few of our favorite moments and fads.
1820: The Graham vegetarian diet of whole wheat breads and high-fiber foods, espoused by the American reverend Sylvester Graham, purported to prevent people from masturbating and having impure thoughts. The diet inspired the Graham cracker, a product popularized by the temperance movement.
1825: Jean Brillat-Savarin's seminal book on gastronomy, The Physiology of Taste, advocates a low-carb regimen.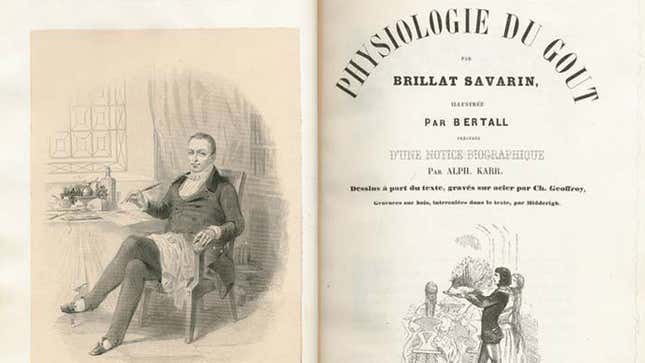 1863: In a "Letter on Corpulence," British undertaker William Banting documented the success of his low-carb diet, sparking a trans-Atlantic diet frenzy and the term "banting," as in "are you banting?"—still used as a stand-in for being on a diet.
1890: "The Great Masticator," Horace Fletcher argued that food should be chewed 100x a minute to obtain the perfect weight. John Harvey Kellogg, a doctor, health advocate and inventor of cornflakes, even invented a "Chewing Song" to encourage patients at his weight loss spa to chew their way to perfect health.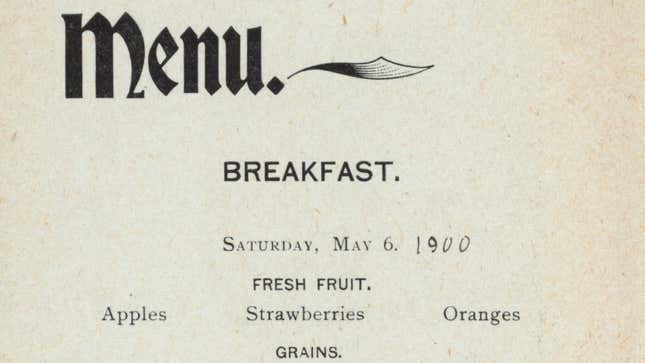 1925: Lucky Strike promotes the cigarette diet with the slogan "Reach for a Lucky instead of a Sweet"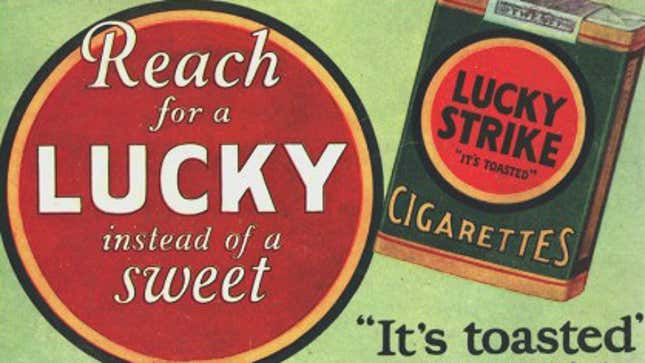 1934: The United Fruit Company uses the testimonial of doctors to reposition bananas as the first superfruit, and skim milk becomes the foundation for future liquid diets.
1950: Greta Garbo's lover, Gayelord Hauser, is the first diet guru to the stars. His plan of grains, vegetables, molasses, yogurt, brewer's yeast and more was crystallized in his hit book Look Younger, Live Longer.
1988: Oprah Winfrey catapults into daytime television infamy, pulling a red flyer wagon of animal fat representing the 67 pounds she lost on the Optifast liquid diet.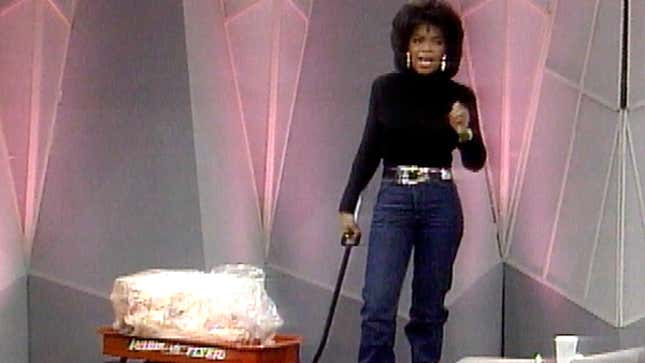 2003: Madrid-based nutritionist to the stars Terica Uriol develops the Bocadillo diet.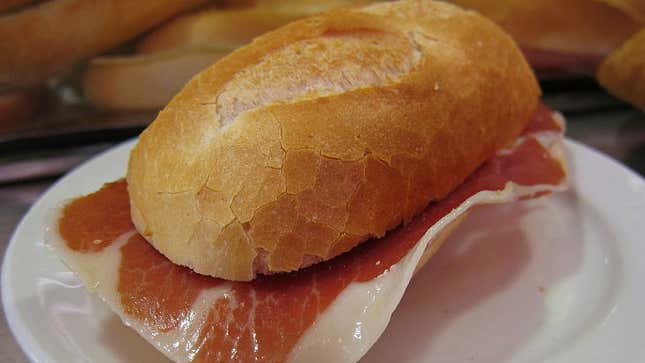 2008: Japanese supermarkets experience a 70% jump in banana sales after the Morning Banana diet claims that a banana with room temperature water fuels weight loss.
2014: The Werewolf Diet, aka the Moon Diet, created by Argentinian orthopedic doctor Rolando Ricci in 1988, makes a comeback when an Italian lifestyle publication reports that Hollywood celebrities are eating according to the cycles of the moon.
2017: A big year for independent clean label brands like RXBAR (acquired by Kellogg's for $600 million) and KIND Snacks (Mars became a minority stake investor, valuing the company at more than $4 billion) signals that Big Food is responding to the shift from calorie counting to healthy eating.
Watch this
A scene reenacting John Harvey Kellogg's "Chewing Song," from The Road to Wellville. The film portrays the future cereal titan's Battle Creek Sanitarium, a wellness and dieting retreat popular with prominent Americans like Amelia Earhart, Henry Ford, and Sojourner Truth.
Quotable
"'Weight loss' was a pursuit that had, somehow, landed on the wrong side of political correctness. People wanted nothing to do with it. Except that many of them did: They wanted to be thinner. They wanted to be not quite so fat. Not that there was anything wrong with being fat! They just wanted to call dieting something else entirely."
— Taffy Brodesser-Akner, "Losing It in the Anti-Dieting Age" (New York Times, August 2017)
The million-dollar question: Does "diet" still sell?
Although half of US consumers are actively trying to lose weight, 91% of US consumers "believe it better to eat a well-rounded diet than use diet products," research firm Mintel reports.
61% of American consumers believe that diet foods are not actually healthy—an attitude that has translated to a 20% decline in sales of weight-control tablets, and more than $400 million in lost sales for Lean Cuisine's frozen meals.
Meanwhile, the growth of the functional food category over the last five years signals that consumers want more than just nutrition from their foods. As people focus their attention on establishing eating habits centered around health and wellness, the challenge to the diet industry is whether to pivot or jump ship.
Fun fact
Lord Byron wasn't just a poet; the "Don Juan" author was also the inspiration for one of the earliest celebrity dieting fads. Legions of aspiring Romantics in the 1800s subsisted on a Vinegar and Water Diet, drinking water mixed with apple cider vinegar before each meal to maintain a chic gaunt look.
Take me down this 🐰 hole
A book review of Louise Foxcroft's Calories and Corsets touches on the long history of dieting with an eye towards trends that affected the British society set.