Ace Hotel has never tried to be your parents' luxury hotel. Since its founding in Seattle in 1999, the group has been on the vanguard of hospitality's new, pared-down forms of luxury. The lobbies at some of their locations double as co-working spaces for urban creatives. The design is elegant and locally-informed without being overtly luxe. And at times it feels like the hipster staff are there to be part of the "scene" rather than serve you a Negroni or IPA.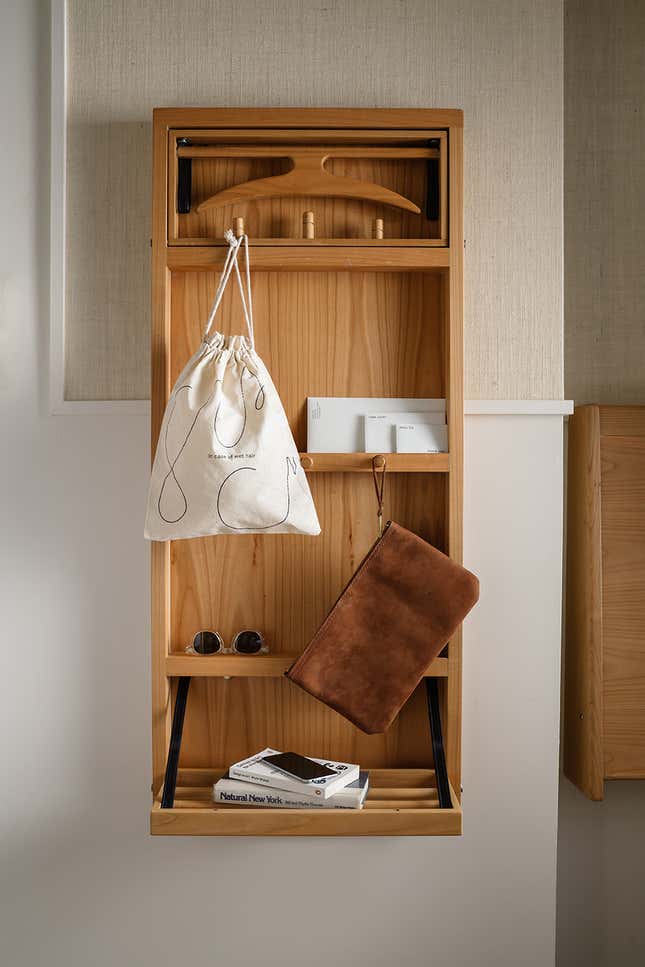 So it's not entirely surprising that the creative agency behind the hotel, Ace Atelier, is taking this concept of lean luxury a millennially-inclined step further. The "Sister City" hotel, which will open in New York City's Bowery neighborhood later this year, is what Ace Atelier calls an "experiment in essentialism." While the marketing copy may be lofty, what Ace is trying to do is distill the hotel experience to its most vital parts—and ditch the excess. Though the chain hasn't said this overtly, the positioning seems conducive to the select service models of an increasing numbers of hotels and airlines—in other words, pay for what you use.
The 200 rooms are small (162 to 262 square feet, according to Curbed), there is a ground floor restaurant and rooftop bar, and instead of an ostentatious street-level lobby, guests "enter through a garden at the end of an alley." And while the design was inspired by a slew of hipster buzzwords—"Finnish saunas, Japanese bento boxes, rock-cut cliff dwellings of prehistory and John Cage's 4'33""—the room rates are competitive, at least by Manhattan hotel standards, at $259 per night.
So what's the difference between, say, Ace Hotel's existing Midtown property and this new micro hotel concept? Principally, who it's for. Ace has historically been very successful at attracting locals, creatives, and trendy non-hotel guests through its doors thanks to its nightlife, lobbies, coffee shops, and events. This is a trend that other hotels have followed in an effort to stay competitive. Sister City, on the other hand, is described as being "a hotel for travelers;" it is a retreat from the hustle, rather than being at the center of the bustle.
Seeing that many of Ace's devotees see the hotel chain as a place to see and be seen, it will be interesting to see if this humbler—albeit highly curated—venture will be a hit.