In the middle of Pyeongchang sits the Hyundai Pavilion, an art installation by Asif Khan that seems to swallow the light around it. It's painted with Vantablack VBx2, a paint by Surrey Nanosystems that absorbs 99% of light. (It is not the original Vantablack, which you might remember, was exclusively copyrighted by the artist Anish Kapoor. This derivative is similar, but not the same. In the original Vantablack, 99.96% of light is absorbed.)
Regardless, both paints work in the same basic way. Tiny nano-structures in the paint trap light inside and convert them to heat, resulting in the building's void-like appearance. Khan's pavilion is temporary structure that was created just for the 2018 Olympic games.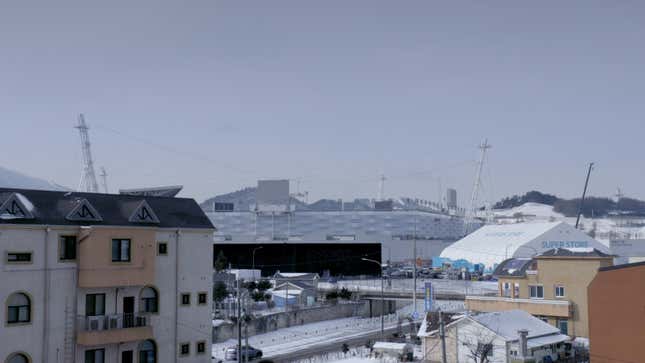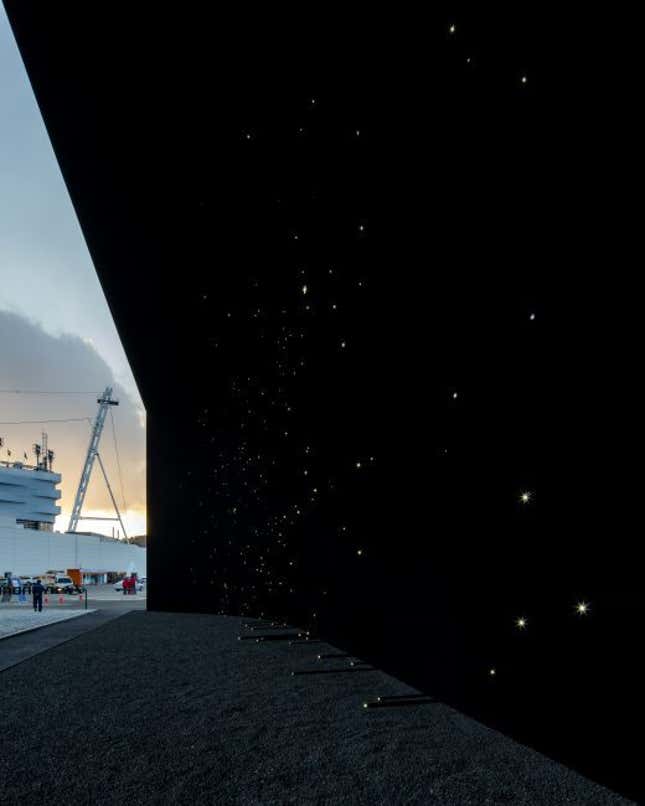 While it looks flat, the structure is actually curved; the optical illusion is caused by the ultra-dark paint. The sides are studded with rods of varying lengths that have lights affixed to them, creating the appearance of stars.
The visual effect is stunning. It looks like a little piece of outer space exists here on Earth. Watch the video above to learn more about the pavilion.