Subscribe to the Quartzy newsletter to receive this in your inbox each Friday.
Happy Friday!
What book are you reading? My boyfriend asked me that question recently, having noticed me chuckling to myself, night after night, as I turned its pages. I had picked up a copy of Laurie Colwin's Home Cooking: A Writer in the Kitchen, on a friend's recommendation. A pioneer of American food writing, Colwin died in 1992, leaving behind a trove of personal, honest, and funny writing. 
Children of the 1980s might find this seminal work both comforting and refreshing in its nostalgia—the literary version of discovering a great Laura Ashley jumper in a vintage store. I was most struck by Colwin's manifesto for low-pressure, minimal-fuss meals. "Unlike some people, who love to go out," the book's introduction begins, "I love to stay home."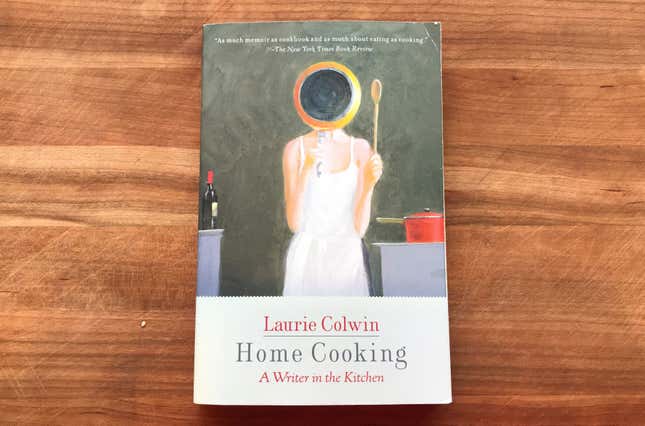 Published in 1988, Home Cooking's wholesome simplicity feels like a reaction to the decadence of the decade. But Colwin's lamentations about high-gloss food magazines, the societal obsession with diet trends, and rushed meals that leave "plenty of time for a good forty-five minutes on the exercise bicycle whilst reading The Wall Street Journal" are just as apt in the current moment of Instagrammable cuisine, "wellness," and desk-eating.
Her solution—mastering by repetition some go-to meals that please cook and guests in equal measure—feels just as fresh today. And her elation at finding a curious bitter green called broccoli di rape at the Korean market made me smile.
A smart new food podcast
Home cooking is also the subject of the first episode of my new favorite podcast. Ox Tales is a production of the Oxford Symposium on Food and Cookery—which Quartz's Annaliese Griffin describes as "the oldest and most distinguished conference dedicated to investigating the culture and history of food."
Rather than obsessing over food science or celebrity chefs, Ox Tales uses cultural touchstones such as the Pillsbury Bake-Off—the first time a cash prize was offered for homestyle cooking—to examine topics such as how society undervalues women cooks and homemade meals (with an excursion into the finer points of baking a marshmallow inside a crescent roll). At 25 minutes a pop, the densely packed episodes are highly digestible.
Let's have a bowl
Annaliese's recent feature on the rise of bowl food—you know, "grain bowls, harvest bowls, Buddha bowls, smoothie bowls, burrito bowls, poke bowls, KFC mashed potato bowls…"—would be right at home on Ox Tales. Annaliese writes that for most of the 20th century, separating one's food onto many different plates was considered classy: "Bowl food was sidelined as too closely associated with the poor, with unassimilated immigrants and their unfamiliar cuisines."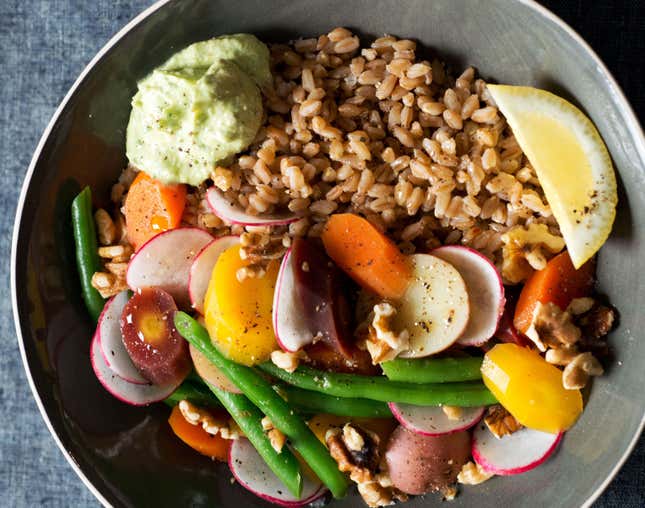 But then—like dark bread and tofu—meals served in bowls were adopted by bohemians and eventually made their way into the mainstream. There, they thrive today, egged on (figuratively and literally) by Instagram and wellness culture, high-end salad bars, and the immersive intimacy of diving into a bowl of breakfast, lunch, or dinner. "Eating out of bowls makes us feel like our best selves," Annaliese writes.
"If not for the vessel, what would you call the burrito bowl—the guts of a burrito, served layered over rice—at Chipotle?" asks Annaliese. "A tortilla-less burrito just doesn't have the same ring and highlights the idea that you're giving something up by ordering it. A burrito bowl on the other hand sounds like you're manifesting abundance."
(You may have noticed that Annaliese's excellent food writing has been appearing frequently here in the newsletter. To find more on your own, follow her on Twitter!)
A go-to resource for low-key entertaining 
Friends are coming for dinner tonight, including one who eats gluten-free, and another who eschews shellfish. Without pasta or crusty bread to lean on, I'm channeling my inner Laurie Colwin for the occasion, with a little support from a more contemporary resource: Mina Stone's 2015 book Cooking for Artists, which combines Greek and Persian influences in recipes she's used to cook low-fuss, family-style meals for gallerists and artists at Gavin Brown's Enterprise in New York.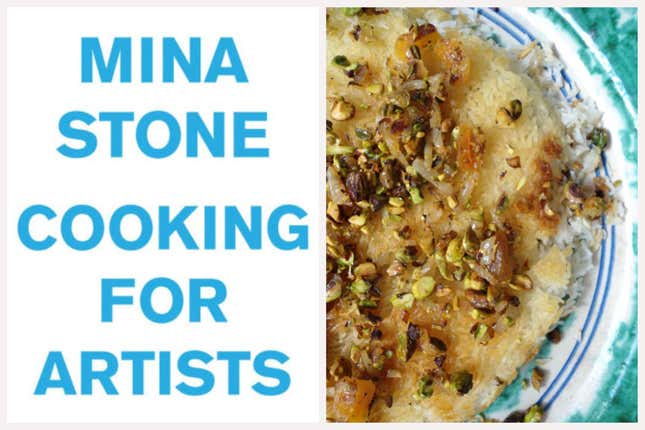 I reference Mina's book often (so much so that my boyfriend calls anything with pistachios "Mina Stone-style"), and tonight will try something new from it: her spin on tah-dig, or scorched rice, with pistachios, apricots, and caramelized onions. I might even serve it with Laurie Colwin's oven-baked ribs.
Have a great weekend!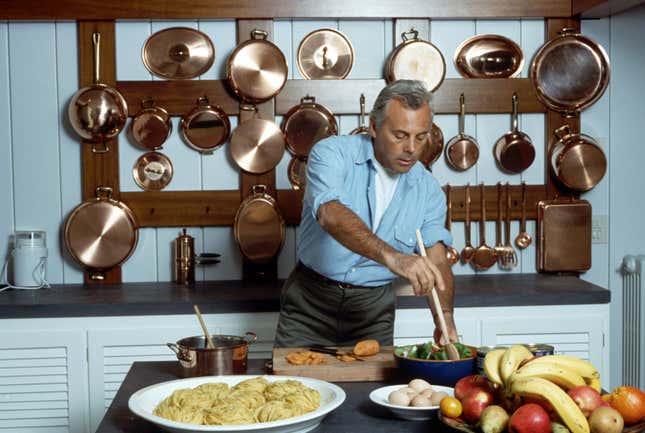 PS: The Avengers are back
I have twice this year surprised myself by thoroughly enjoying movies from the Marvel universe. One was Thor: Ragnarok, on an airplane; the other was Black Panther, in a theater. The next Marvel movie, Avengers: Infinity War, comes out today, and Quartz's Adam Epstein tells me it's expected to be the biggest yet. In preparation for the movie, Adam offers a see-it-or-skip it rundown of Marvel movies that led us to Infinity War. It's perfect for noobs, with synopses, plot relevance to Infinity War, Rotten Tomatoes ranking, and Adam's assessment of whether each is worth two to three hours of your time. My two faves are in the top spots, followed by the 2008 film Iron Man, "the amusing, deeply exciting movie that started this whole thing a decade ago." Sounds like a candidate for a home-screening this weekend.