Travel is packed with adventure, discovery, and relaxation—but can also offer plenty of logistical challenges. Use these insider tips to get to the good stuff sooner by navigating each step of the journey, from picking a hotel room to sightseeing.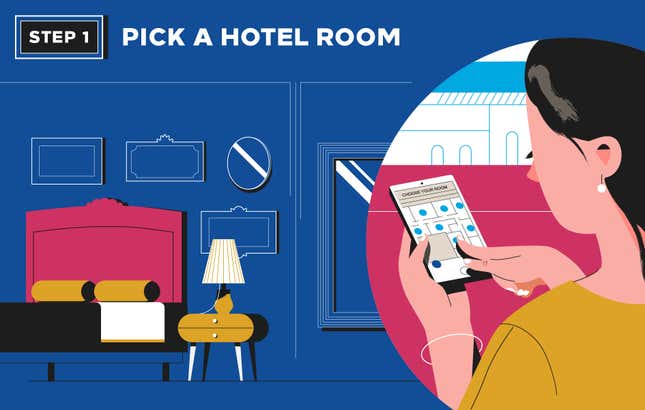 In a 2017 survey 63% of hotel guests responded that a quiet room has the biggest positive impact on their experience. 
Make the journey seamless. Choose a peaceful corner room—and order extra pillows—before you even set foot in the hotel with the Hilton Honors app. You can save room preferences for future stays in your favorite accommodations.
💡Pro tip: Book directly through the hotel instead of a third-party website to communicate any specific room requests with your reservation and take advantage of the hotel loyalty program's exclusive benefits.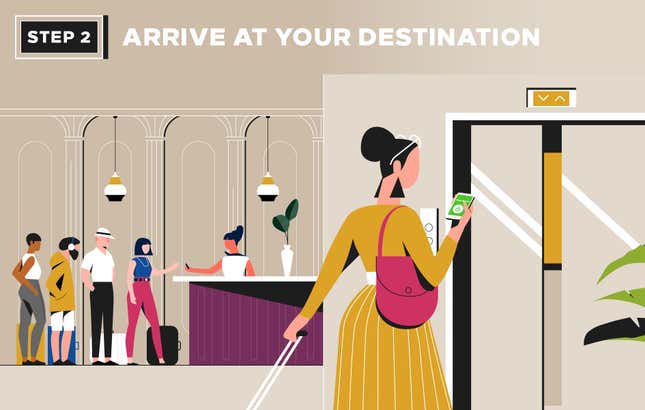 It's not your imagination: 22% of flights from major US airlines were delayed in 2017.
Make the journey seamless. To make potential delays fly by, stock up on the latest bestselling book and top-rated noise canceling headphones by using Hilton Honors Points to shop at Amazon.com. Once you land, skip the front desk—the Hilton Honors app's digital check-in and Digital Key features will make up for lost travel time.
💡Pro tip: Contact an airline or rebook through social media instead of waiting at long check-in desk lines.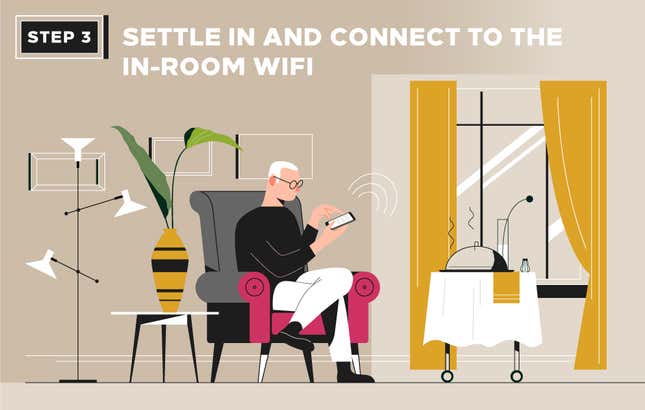 According to a recent survey, 46% of travelers consider in-room wifi to be a "must-have" amenity—ranked higher than breakfast.
Make the journey seamless. Hilton Honors members get complimentary in-room and lobby standard wifi to ensure they will never be disconnected from the world around them. (And Gold and Diamond Hilton Honors members are still eligible for breakfast benefits.)
💡Pro tip: Got wifi but lost your charger? Check the front desk—hotels often keep spares.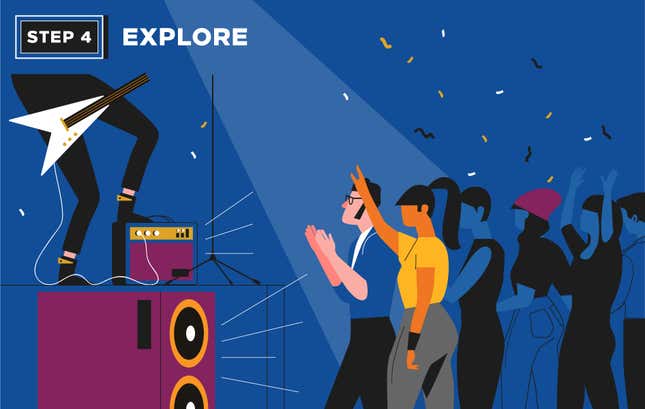 Staggering crowds congregate 365 days a year at America's most well-known tourist attractions, including Times Square in New York City (50 million annual visitors), Washington, DC's Union Station (40 million), and the Las Vegas Strip (30.5 million). 
Make the journey seamless. For a more personalized adventure, redeem your Hilton Honors Points on exclusive experiences like one-on-ones with your favorite artists and athletes or unique city excursions.
💡Pro tip: Public transportation offers an opportunity to soak up the scene and connect with locals to get advice on must-do items while you're in town.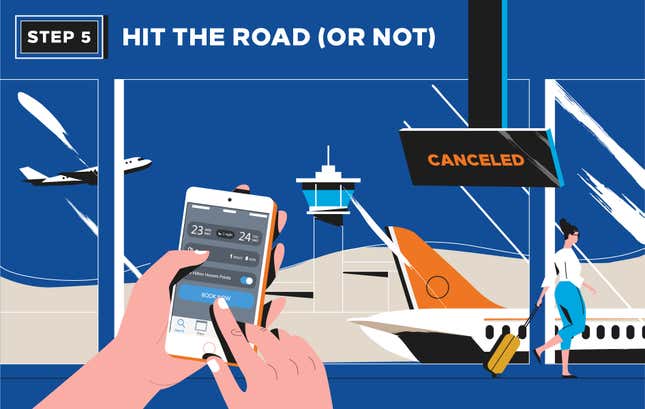 About 2% of flights from major US airlines were canceled in 2017.
Make the journey seamless. Nobody likes to sleep in an airport. If your return flight is canceled, quickly book a new stay in the Hilton Honors app.
💡Pro tip: Pay close attention to why your flight is canceled—the reason often affects your rights as a passenger and how the airline should compensate you.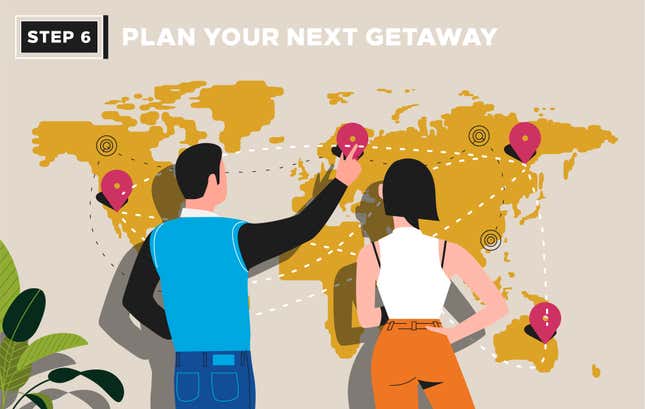 The average US employee only takes about half of their available vacation days.
Make the journey seamless. Your next trip is closer—and more accessible—than it may seem. Hilton Honors members get access to an exclusive discounted room rate and can travel together with family and friends by pooling Points. When members book through Hilton.com, they can book with any amount of Points and money.
💡Pro tip: "Bleisure" is a rising trend for a reason—maximize travel time by adding vacation days to business trips.
Discover more ways to make your journey seamless by joining Hilton Honors.
This article was produced by Quartz Creative on behalf of Hilton Honors and not by the Quartz editorial staff.