Imagine stumbling upon a small planetary system deep in a forest.
In designing Norway's largest astronomical facility, celebrated architecture firm Snøhetta aspired to capture the trippy sensation of being enveloped in nature while simultaneously being up in space. At the heart of the Solobservatoriet campus, will be a planetarium that looks like a glowing planet nestled in the forests of Harestua, 45 miles north of Oslo. The dome of the "celestial theater" will be covered in grass, wild heather, blueberry and lingonberry bushes as a gentle transition from ground to sky. "The untouched landscape at the site is one of the most important qualities for the experience," explains Ingebjørg Skaare, senior architect at Snøhetta who is working on the project.
When completed in 2020, the 1,500 sq. m observatory will be the largest solar observatory north of the Alps.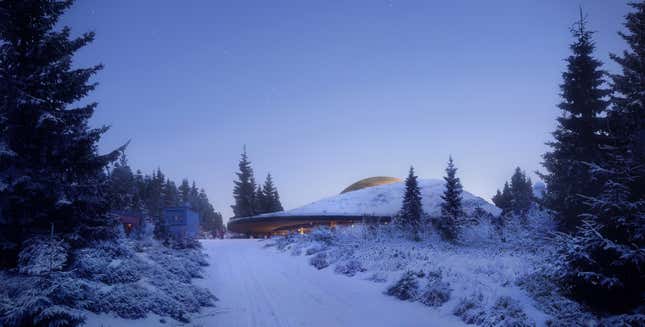 The facility, which was originally used by the US military to spy on Soviet satellites during the Cold War, is undergoing a major overhaul to attract tourists and researchers alike. In search of inspiration, Snøhetta's designers took astronomy classes and were captivated by the architecture of the galaxy.
"We learned about the eight shaped analemma diagram that the moon and the sun makes if you watch them from the same point over 365 days," says Skaare. "We were especially inspired by the 'ugly moons' of Mars, with its funny shape," she says referring Phobos and Deimos, the red-planet's two lumpy satellites.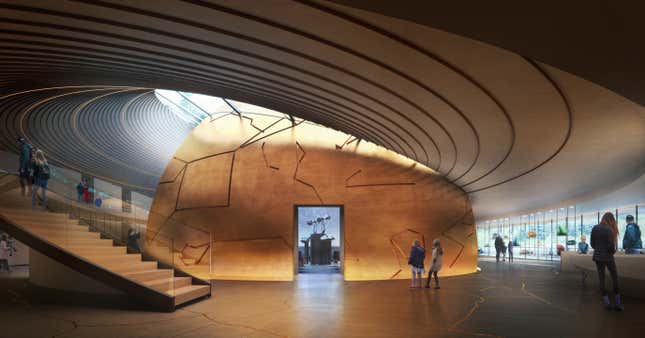 Mars's lumpy-potato moons, in fact, inspired the shape of Solobservatoriet's visitor cabins. Surrounding the planetarium are several imperfect-sphere rooms for stargazers who want to spend the an evening in the forest—perhaps to catch the spectacular Northern Lights. Designed to accommodate groups of two to 32, the cabins will be loosely scattered around the planetarium, by design.
"A cabin can be slightly raised above the ground, partly sunken or only touching the ground like a kiss. In this way we create a planet system at the site," explains Skaare. Solobservatoriet's sleeping quarters will also serve as subtle showcase for the region's engineering innovation. A local wood company for instance, will work with Snøhetta to develop efficient construction techniques for the circular cabins. Custom-built furniture will be designed for the rooms' unusual floor plan.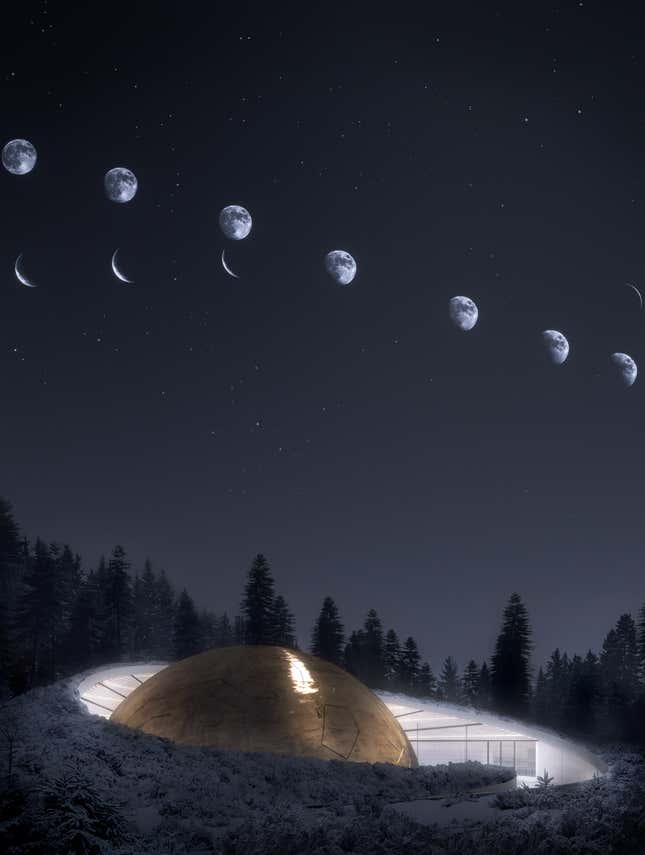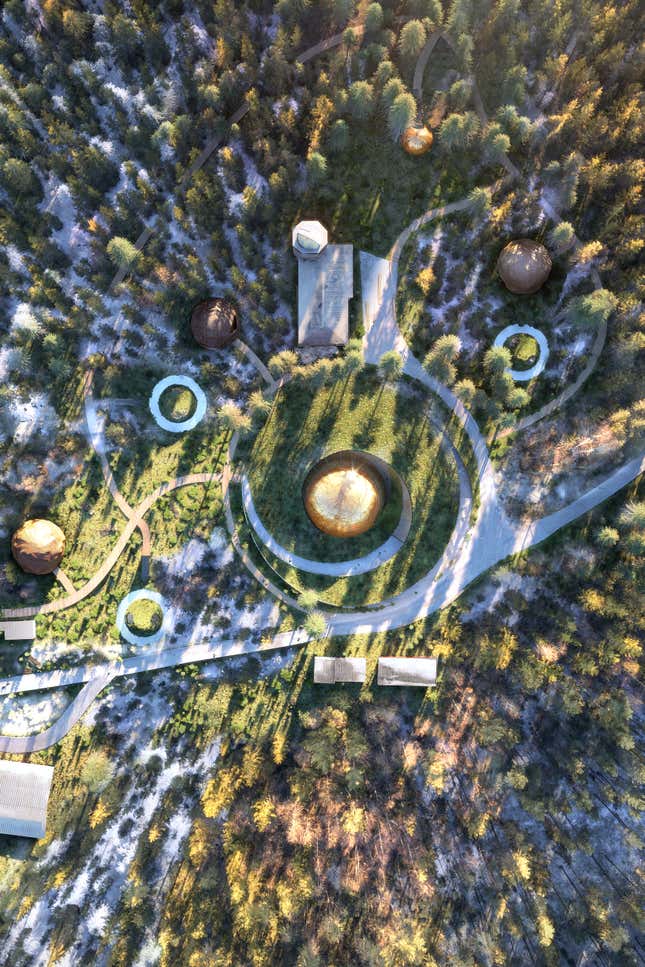 With cafés, dreamy accommodations, even a generous "bowl-shaped" children's area on the bowel of the planetarium, Snøhetta's redesign will transform Solobservatoriet's rather modest facility to an international destination. But Skaare tells Quartz that preserving the forest's pristine nature is a priority. "Being in the nature is [like] being among stars and planets," she says.