The British royal wedding between Prince Harry and American actor Meghan Markel, happening this Saturday (May 19), has brought with it the deluge of memorabilia and ephemera for Brits, tourists and even those watching the ceremony from across the pond.  Beyond the decorative plates and mugs, there are also a few things both distinctly British or just very 2018.
Harry and Meghan Marmite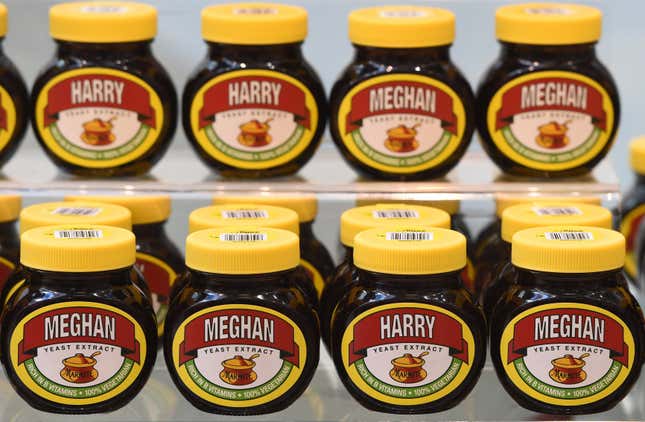 Mugs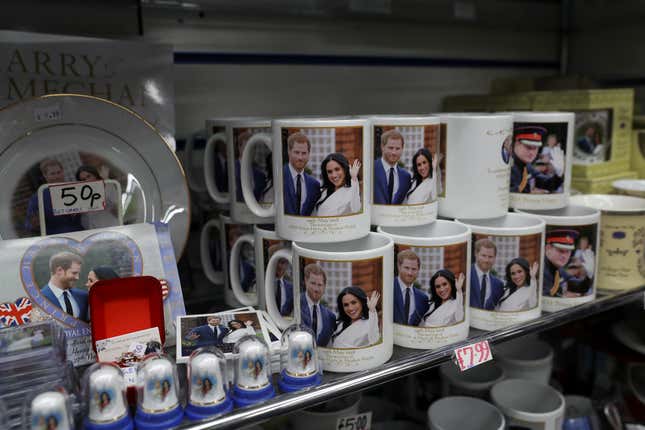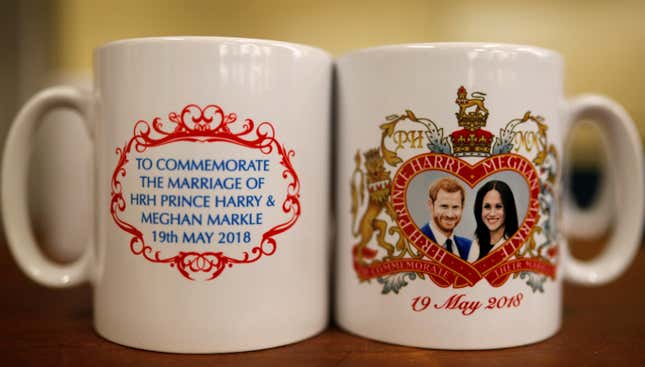 Masks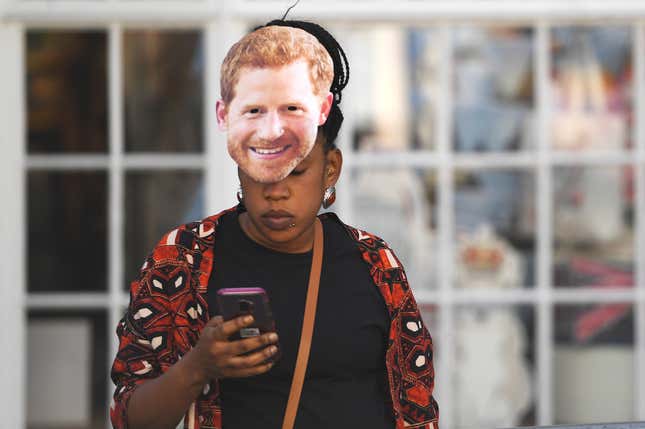 Latte Art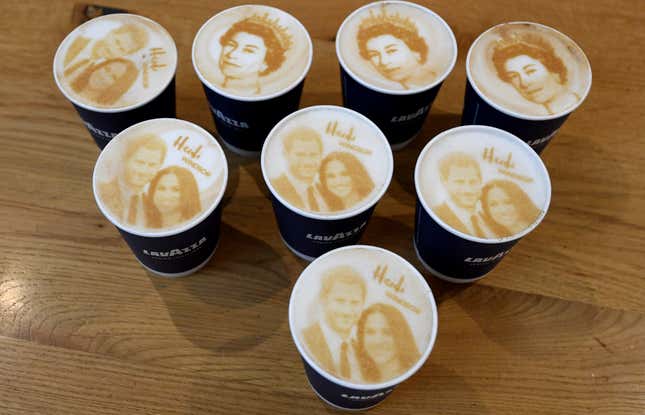 Hats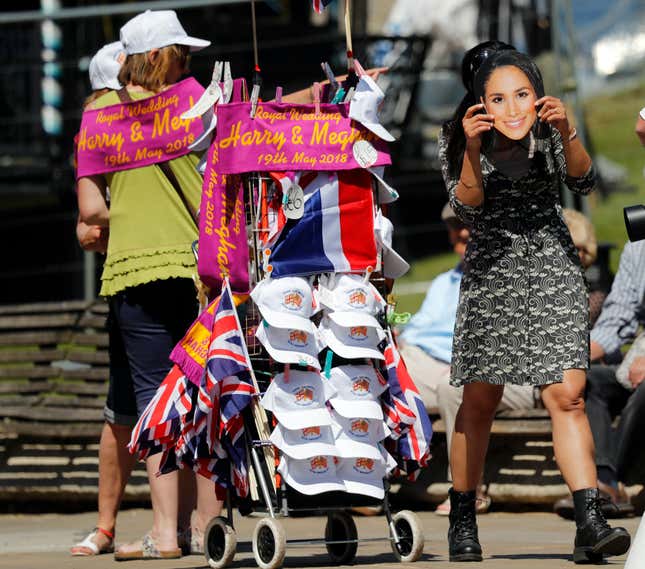 A tee shirt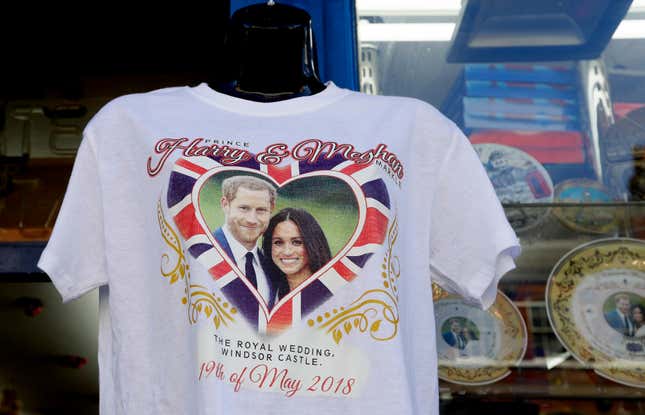 Beer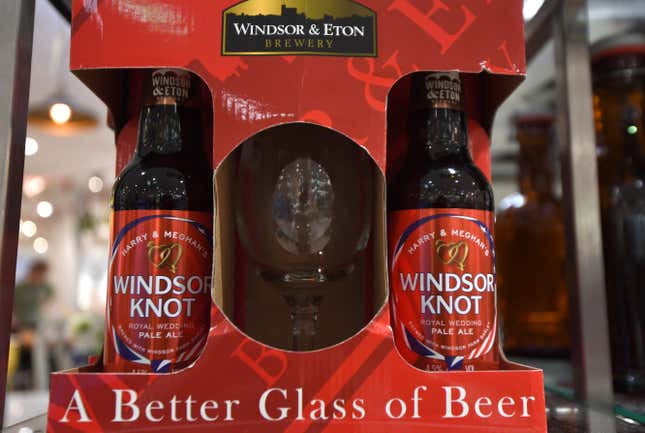 Keychains and teaspoons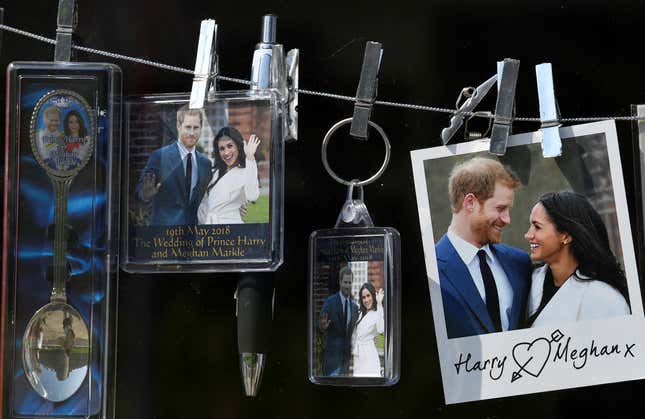 Commemorative sushi?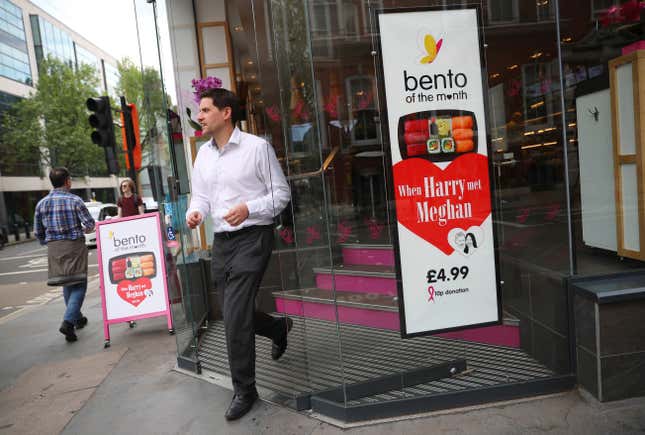 Phone cases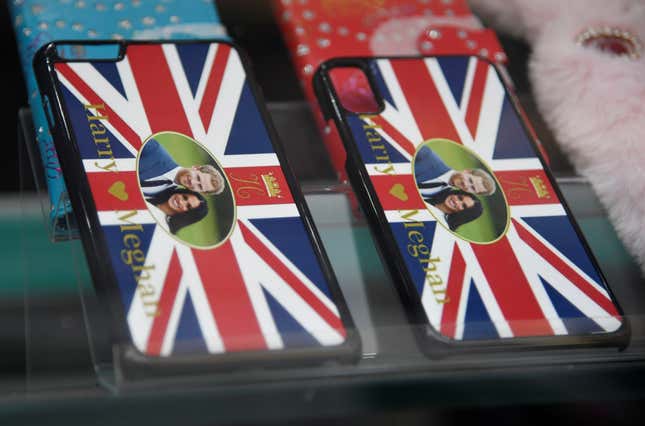 Tiny wedding cakes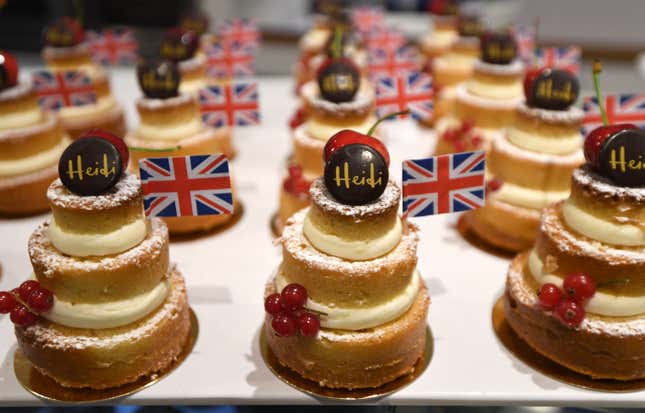 A possible parking ticket?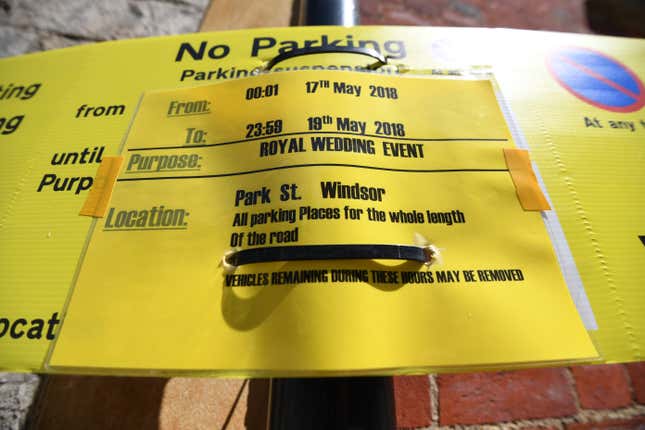 Really, a whole lot of mugs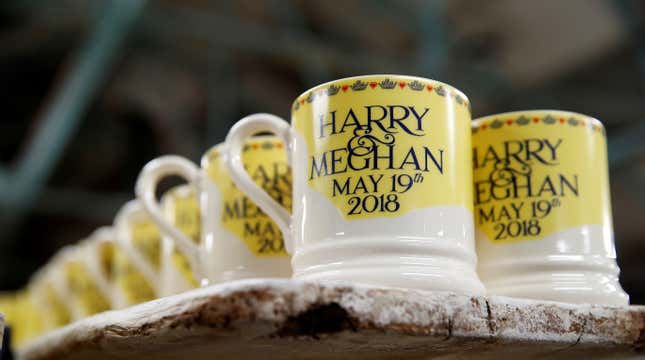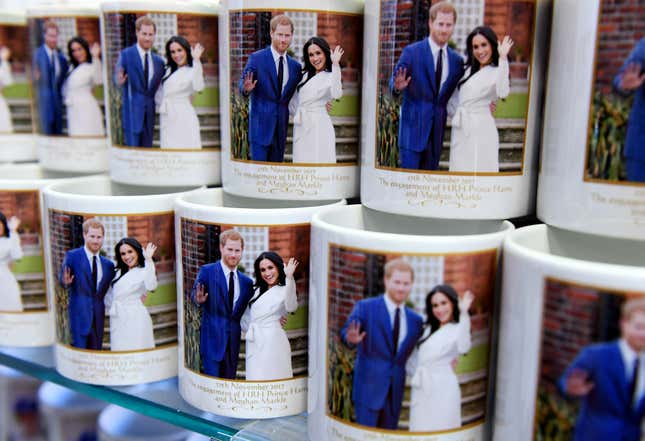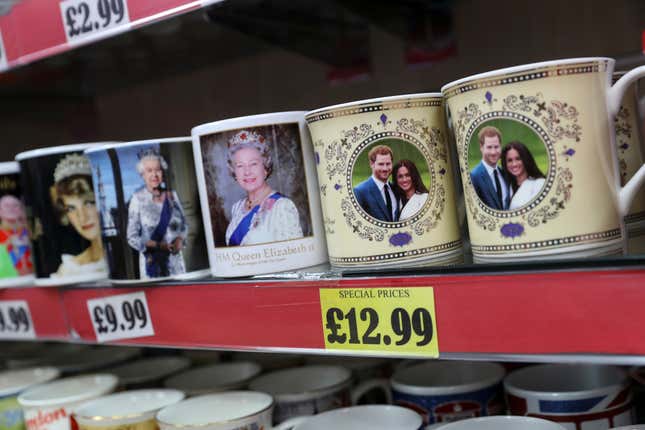 Flags also, a bunch of them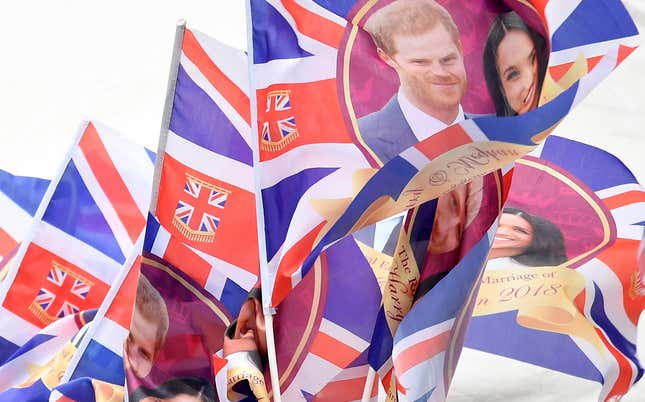 Card games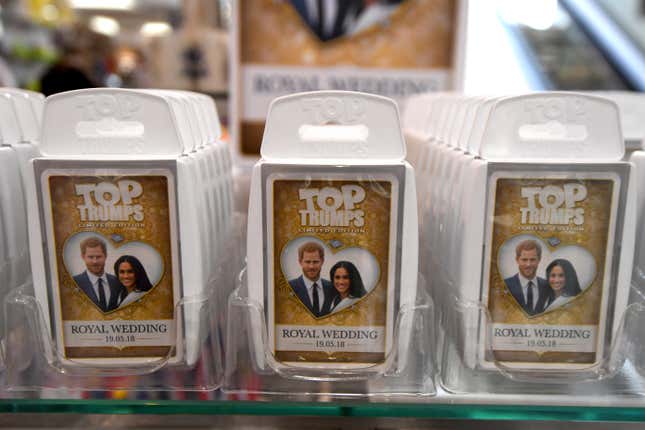 And of course, tea