Another British royal wedding is upon us.
On May 19, Britain's Prince Harry will marry Meghan Markle, an American actress. For many watchers on both sides of the Atlantic—at least those who care—one of the highlights of the event will be the reveal of Markle's dress.
Royal wedding gowns can be a spectacle in themselves, as they aspire to match the fairytale grandeur of their circumstances. Extravagance isn't demanded; the dress Lady Elizabeth Bowes-Lyon wore to marry the Duke of York in 1923 was known for its simplicity, even if it was still elaborately embroidered. But a lavish gown is often the choice. These dresses can also set a course for the wedding fashion that follows. The ivory dress Queen Victoria wore for her 1840 union to Prince Albert is credited with helping to make white the standard for wedding looks in the West.
The designer Markle chose to create her look hasn't yet been revealed. The speculation at the moment is that Britain's Stella McCartney won the job, though previous odds favored Ralph & Russo—Britain's only officially-recognized couture label and the one Markle chose for her engagement photos.
Whichever designer has the honor, the dress is sure to be another noteworthy entry in royal fashion history. Here's a look back at a few of our favorites of the past.
Queen Victoria, 1840
Photography wasn't well-developed enough to capture the 1840 ceremony, but Victoria's silk-and-lace gown has thankfully been preserved.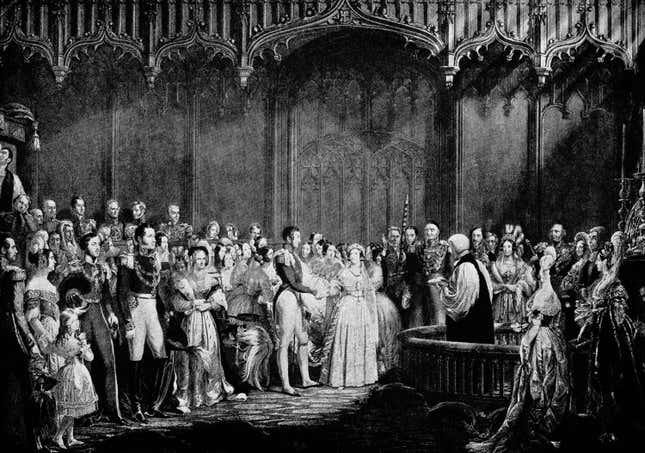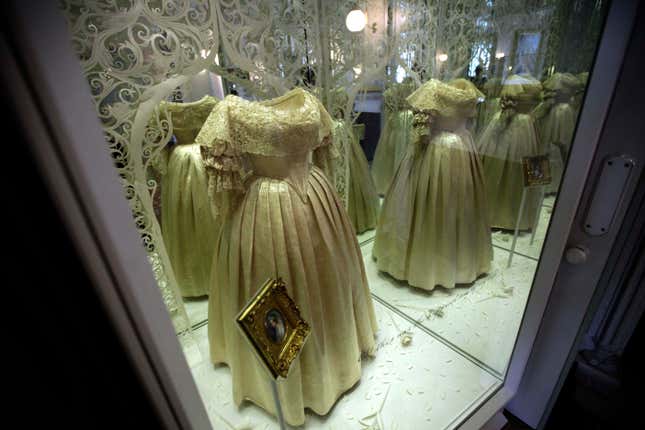 Queen Mother, 1923
Lady Elizabeth Bowes-Lyon, later known as Queen Mother, in a very 1920s, loose-fitting gown.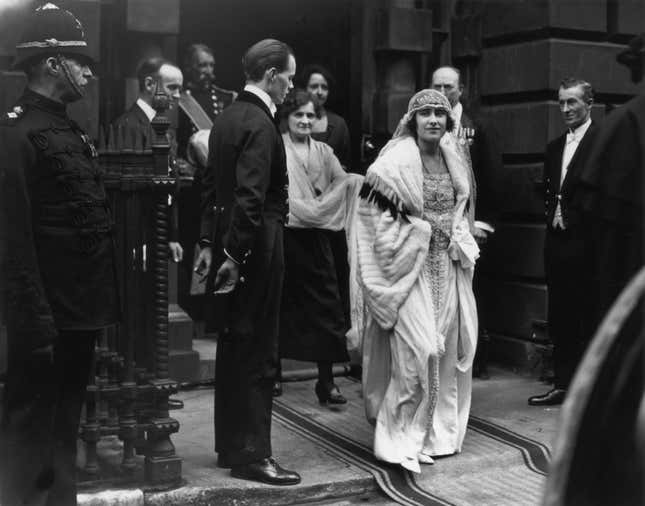 Duchess of Windsor, 1937
Wallis Simpson, an American socialite, married the Duke of Windsor in 1937. Their romance was a scandal. Until a few months before, the duke had been King Edward VIII. When he proposed to Simpson, already divorced once and in the process of being divorced a second time, it caused a constitutional crisis that prompted him to abdicate the throne. They were married in a small ceremony in France, and Simpson opted for a relatively modest look.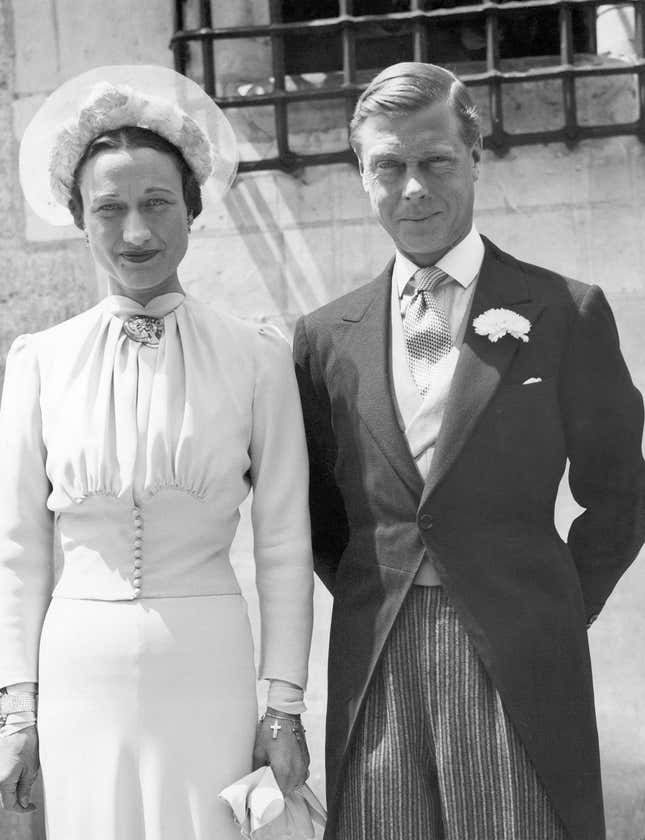 Queen Elizabeth II, 1947
Princess Elizabeth, later Queen Elizabeth II, wore a gown with a 15-foot train made of transparent ivory silk. It was edged with satin flowers and encrusted with pearls and crystals.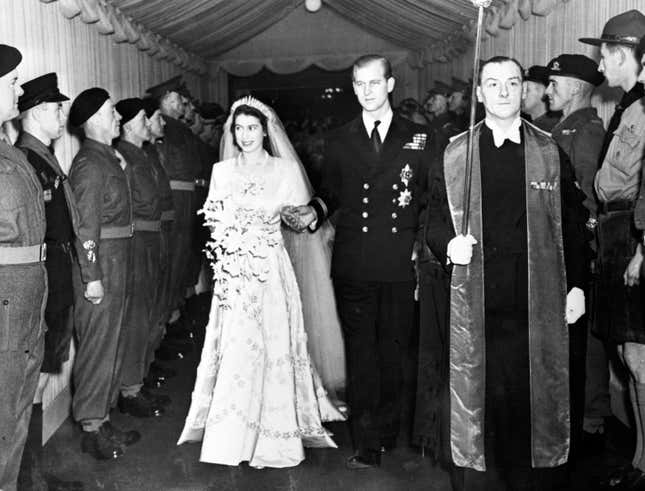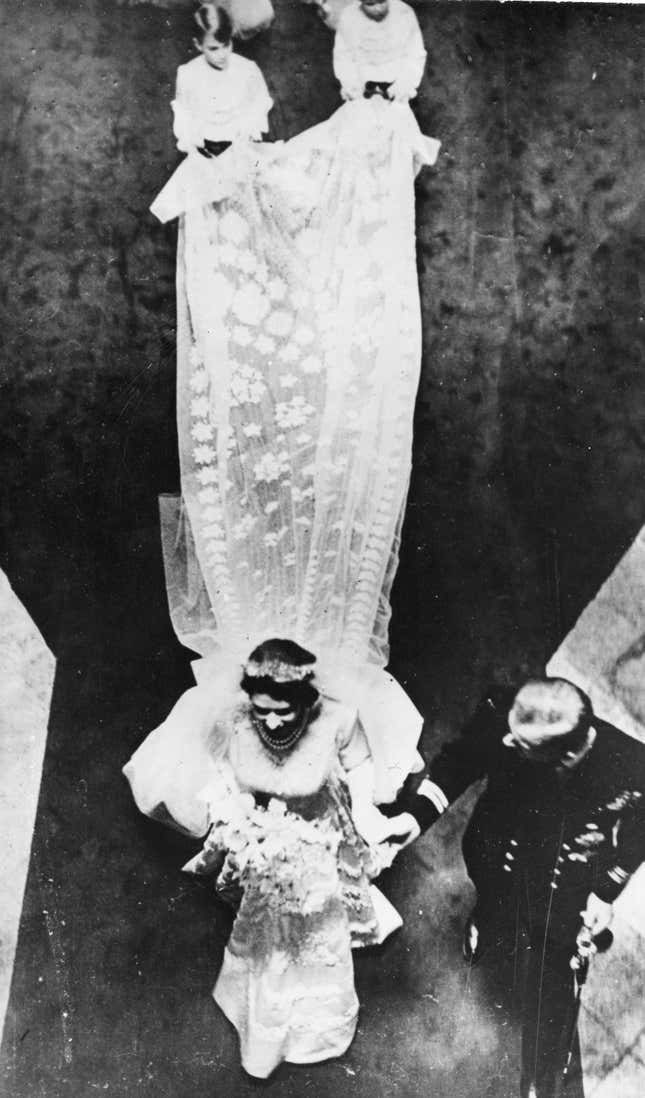 Princess Margaret, 1960
The first televised British royal wedding took place between Princess Margaret and Antony Armstrong-Jones. More than 20 million viewers watched, seeing the princess's bright white silk organza gown. Its designer, Norman Hartnell, deliberately kept the embellishments to a minimum.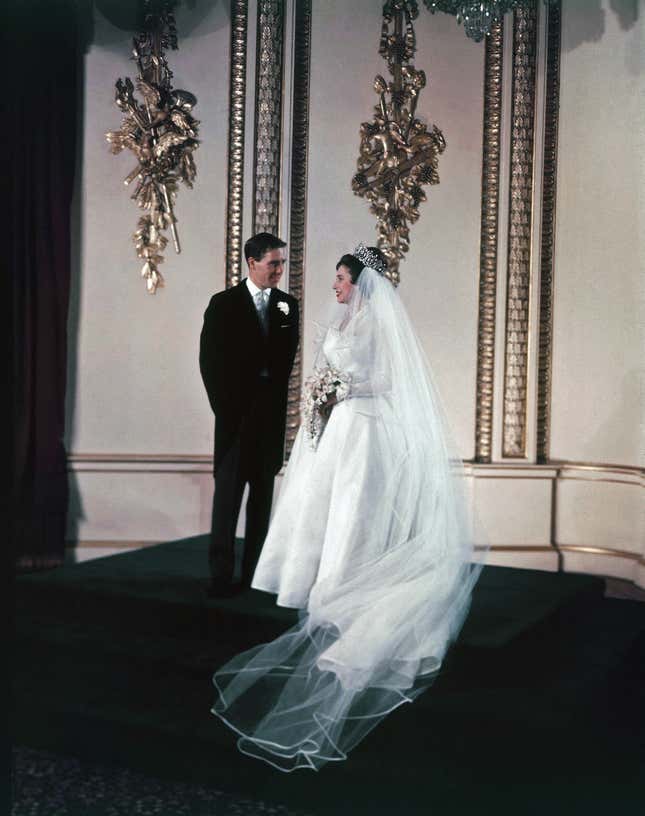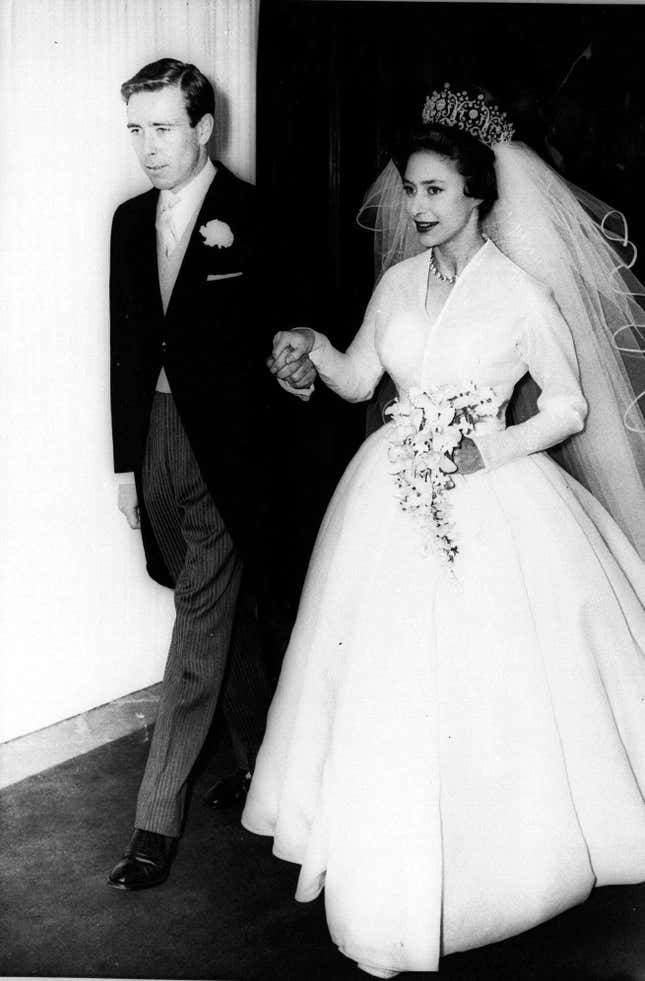 Princess Diana, 1981
Some dresses distinctly reflect their fashion era. The one Lady Diana Spencer wore to marry Prince Charles was a paragon of 1980s style.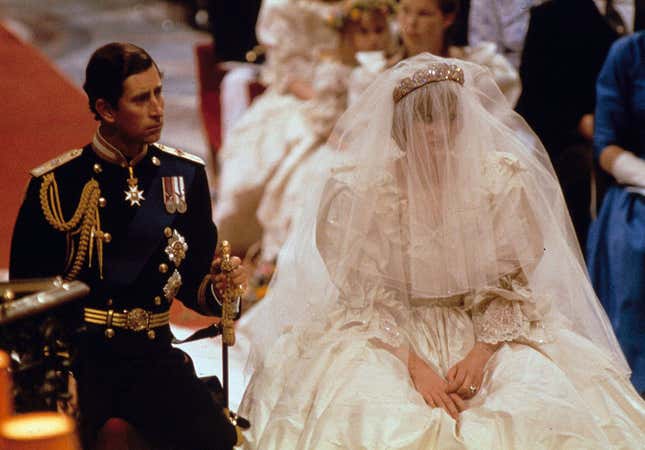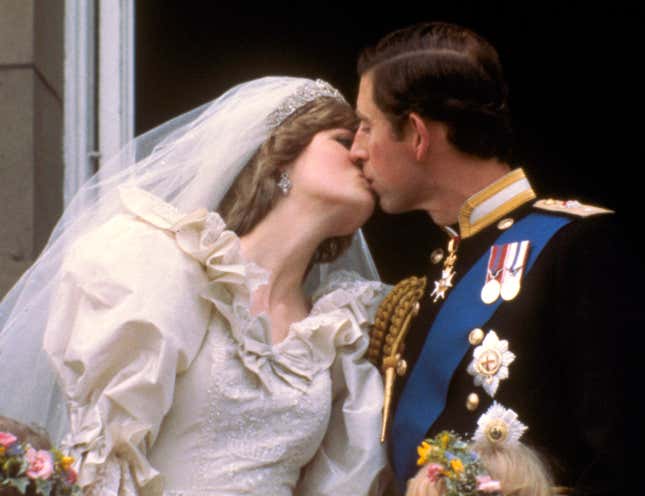 Princess Kate, 2011
The wedding of Kate Middleton to Prince William was a huge event, and the Alexander McQueen dress she wore lived up to the occasion. The New York Times has called it "the wedding dress of the decade." We'll see if it retains the title, or at least has some company, once Meghan Markle's dress is revealed.