When Meghan Markle arrived at St. George's Chapel at Windsor Castle, Britain, for her wedding to Prince Harry, her stunning, elegantly minimal dress rightly garnered heaps of attention from around the world.
Her veil, though, is equally deserving of admiration. Also the work of Markle's dress designer, Clare Waight Keller, the British artistic director of French couture house Givenchy, the silk tulle veil was a marvel of craftsmanship filled with subtle symbolism.
Kensington Palace revealed that every one of the hand-embroidered flowers on the trim of the five-meter-long veil was unique. They expressed Markle's desire to have all 53 members of the Commonwealth family of nations, a voluntary association of countries that were formerly ruled by Britain, represented at the ceremony. The team that created the veil researched the distinctive flora of each country, and Waight Keller's design weaved them all into a single composition.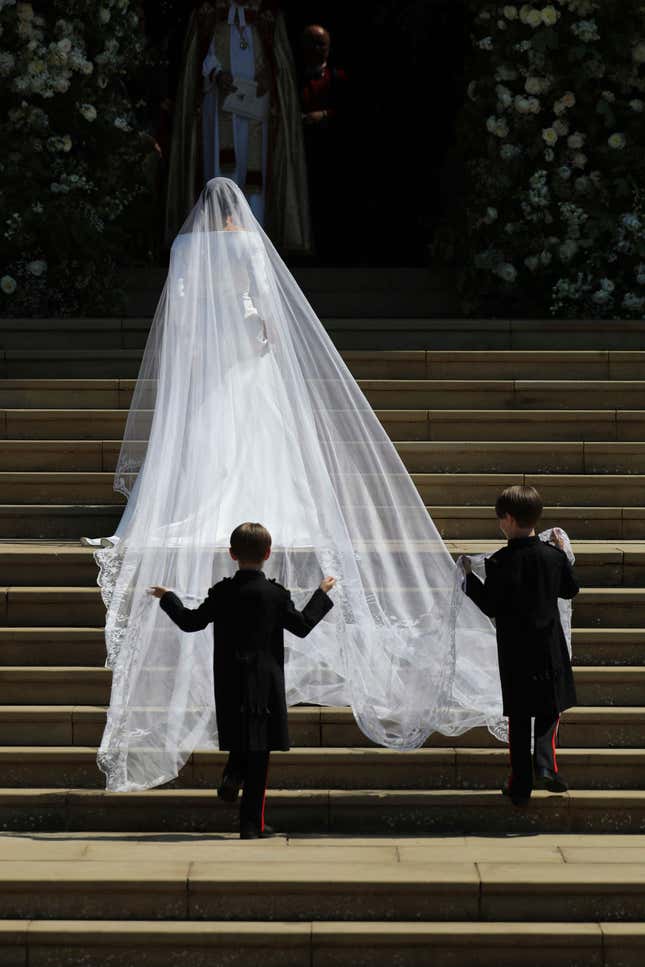 The effort required to make it was extraordinary. "Each flower was worked flat, in three dimensions to create a unique and delicate design," Kensington Palace said in the statement. "The workers spent hundreds of hours meticulously sewing and washing their hands every thirty minutes to keep the tulle and threads pristine."
The Palace pointed out that the Commonwealth will be central to Prince Harry's and Her Royal Highness Meghan's official work, once he's appointed Commonwealth Youth Ambassador. "Ms. Markle wanted to express her gratitude for the opportunity to support the work of the Commonwealth by incorporating references to its members into the design of her wedding dress," it noted.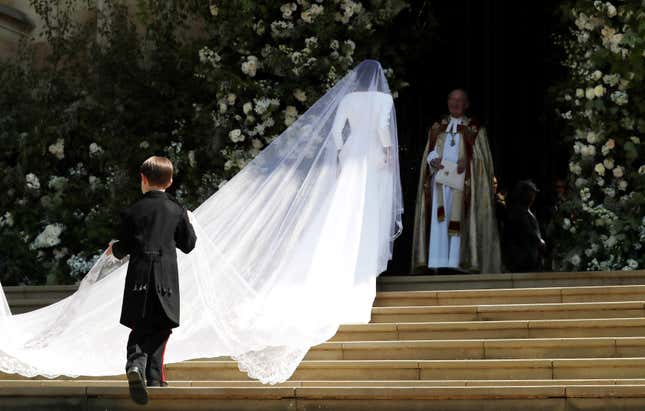 The flowers on the veil aren't purely political. They also include two of Markle's personal favorites. One is wintersweet, a modest shrub that grows on the Kensington Palace grounds in front of Nottingham Cottage. The other is the California Poppy, the state flower of California, where Markle was born.
Crops of wheat also appear at the front of the veil, symbolizing love and charity.