There's an urgent message woven in the fibers of a head-turning tapestry currently hanging at the WantedDesign fair in New York City. The 63 x 102 inch wall art is constructed from pieces of salvaged garments that easily could have added to the 13 million tons of clothing that gets dumped in landfills each year. Developed by eco-conscious fashion brand Eileen Fisher in collaboration with artist Sigi Ahl, the tapestry—and its unique design process— are a response to the fashion industry's massive clothing waste problem.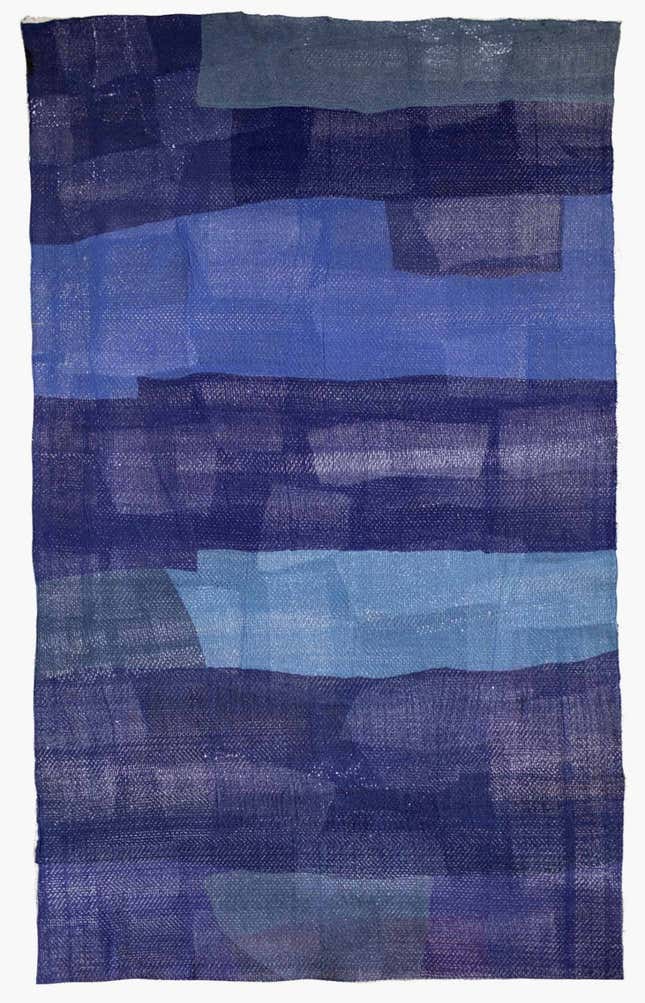 Raw materials for Fisher's so-called "Waste No More" collection were sourced via Fisher's buy-back program and production is nurtured through the brand's upcycling initiative called "DesignWork." The tapestries were constructed using an innovative weaving technique called "needle punching" which requires no sewing, gluing or dyes to utilize the new fabrics.
"In 2009, we designed a take-back program that gives our apparel new life. So when you're done with your sweater, we take it back, in any condition, to be resold or renewed through techniques like overdyeing and mending. But our biggest challenge remained—what to do with the pieces that are damaged beyond repair?," writes Eileen Fisher to introduce the project.  The "Waste No More" collection—upcycled coats, sweaters, pillowcases and now wall art—is one solution, she explained.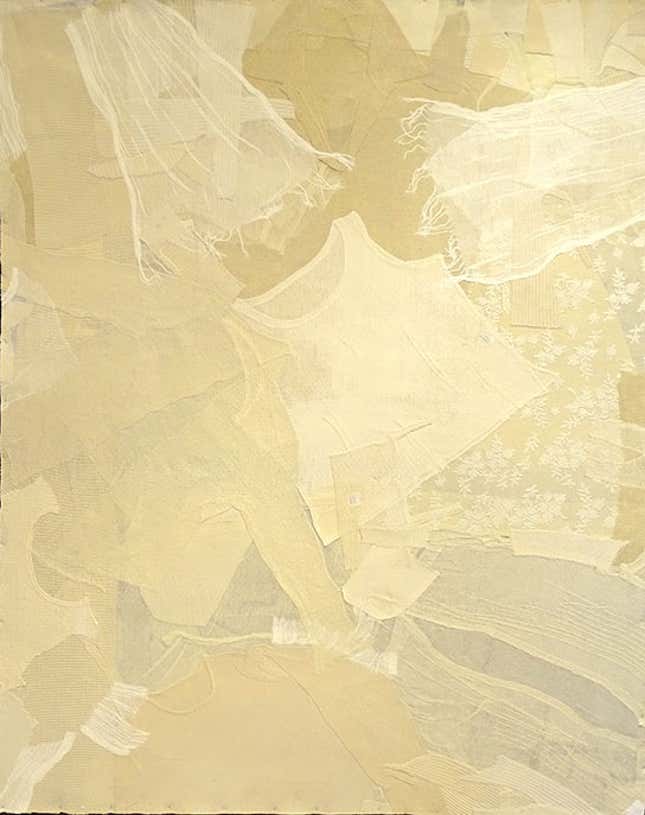 To create the new textiles, Ahl and collaborator Carolina Bedoya had to tackle the sisyphean task of cleaning, sorting and tagging mounds of of leftover clothing and fabrics by color. The duo have been experimenting with various color palettes and compositions for the past two years, layering parts of shirts, scarves, pants or dresses. Some tapestries still retain fragments of the original pieces—reminiscent of fossilized insects in amber—while others look like tone-on-tone paintings. The collection of one-of-a-kind pieces that is as beautiful and good for the planet.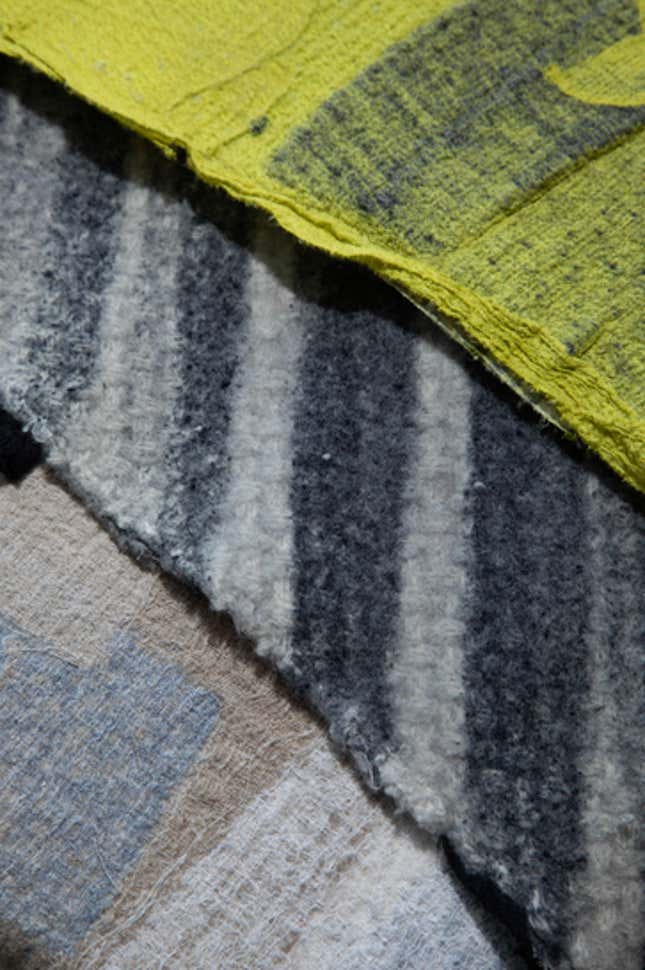 Eileen Fisher's is one of several fashion brands seeking to address the alarming problem of garment waste. The US Environmental Protection Agency estimates that 85% of unwanted clothing—including those donated to charity—eventually end up in landfills. Speaking to the Guardian last month, fashion designer Stella McCartney lamented that only 1% of discarded clothing really gets properly recycled.
The tapestries are selling for $8,000 to $15,000 but DesignWork's managing director Peter Reynolds tells Quartz that they're working to bring the production costs down so the upcycled pieces will be affordable to more customers.