Marvel's Black Panther is one of the most successful international movies of all time. Released earlier this year, it has surpassed $1.3 billion in worldwide box office—almost half of that from outside the US—and fans around the world are eager to find connections to its inspiring story.
In Indonesia, viewers have noticed how closely some of the shirts seen in the movie resemble traditional koko shirts worn by Muslim men, especially during holidays such as Ramadan, the month of fasting that is now underway. In particular, a long-sleeved, low-collar black shirt worn by the film's hero, T'Challa (above), played by Chadwick Boseman, has delighted Indonesian viewers. It could pass for a traditional koko shirt, though one with a slightly unusual motif.
Of course, the movie draws from African, not Indonesian, culture, as explained by Ruth E. Carter, the movie's costume designer, in a February interview with the Ringer. But to Indonesians watching the film or trailer, the style immediately looked very familiar.
Predictably, entrepreneurs have been selling versions of the shirt to Indonesians eager for their own. Vendor stalls in Tanah Abang, a sprawling market in Jakarta known for clothes and textiles, report high demand, and say they continually sell out of the shirts, especially since Ramadan began fueling demand. Even before Ramadan, which began last week, the shirts had been selling strong in Indonesia, appearing around the time of the film's debut in February.
The shirts can also be found in online marketplaces such as Bukalapak and Tokopedia.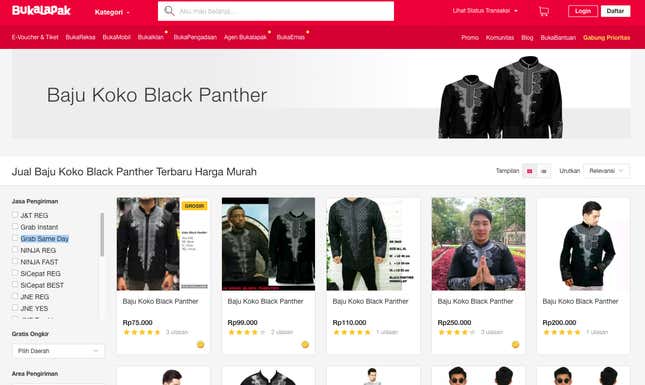 A white shirt worn by T'Challa in the movie also resembles koko shirts.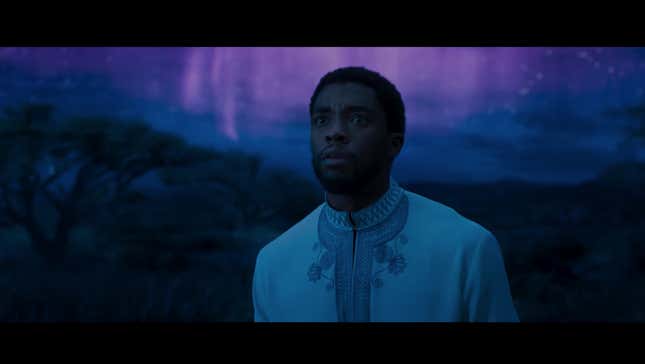 The shirts should also prove popular for Indonesia's Lebaran (or Idul Fitri) holiday, following the month of fasting, when many buy new traditional clothing.