Harvey Milk would have been 88 today, and in California his spirit of radical change and grassroots politics is more alive than ever.
Milk was the first openly gay, elected official in the state's history; he was elected to the San Francisco Board of Supervisors in 1977 and passed an important gay rights ordinance before he and Mayor George Moscone were assassinated by one of Milk's board colleagues, Dan White, on Nov. 27, 1978.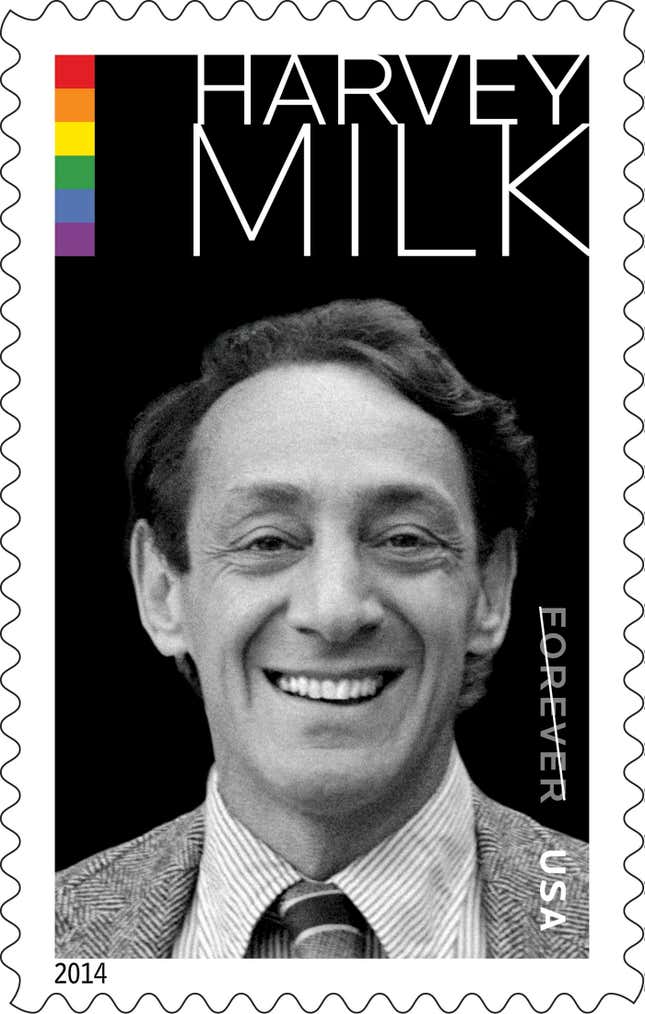 During Milk's time in office, the US was still reeling from Watergate and the Vietnam War, and gay rights and feminism were changing the national conversation in ways that had been unimaginable just years before. Today, California is a vanguard in American life, openly grappling with issues of racism, immigration, marijuana legalization, and soaring housing costs. The state has become an incubator of sorts for the maelstrom of contemporary American politics.
Indeed, since the election of Donald Trump, California has established itself as a sanctuary for immigrants targeted by the White House, proposed new laws to thwart federal changes to the tax code, and some of its citizens are even gathering signatures for a ballot measure that would allow voters to determine whether California should ultimately secede from the US, the inelegantly namely "Calexit" movement.
Milk, it's safe to say, would relish this new-found political engagement and passion—as well as the soon-to-be-built Harvey Milk terminal at SFO. (It's harder to say what he might make of vodka bearing his image.) His legacy, and brief but impactful political career, stand as testament to the difference one determined individual can make, in his own life and the lives of others. He didn't move to San Francisco until he was in his early forties, spending most of his adulthood living a largely closeted life as an insurance actuary, among other gray office jobs, in New York City.
At midlife, a stage that often inspires a particular kind of calcification and redoubled stodginess, Milk packed his things, moved across the country, and made history as a voice for the marginalized, using the tools of grassroots, local politics. Harvey Milk Day is a reminder that your entire life's mission can change quickly, and stridently for the better.