Miss America is no longer a beauty pageant. The organization said June 5 that it would scrap the swimsuit competition, as well as the evening gown portion of the program.
"We've heard from a lot of young women who say, 'We'd love to be a part of your program but we don't want to be out there in high heels and a swimsuit,' so guess what, you don't have to do that anymore," Gretchen Carlson, a former Miss America herself and member of the organization's board of trustees, told Good Morning America.
That's a major leap forward for a contest rooted in retrograde ideas about how women should look (slim, with long hair, and a penchant for sparkles), and how they should act (ever-smiling, impossibly upbeat). "We will no longer judge our candidates on their outward physical appearance," Carlson pronounced, explaining that the contestants will now be expected to show passion, leadership, and empowerment, as well as smarts.
But it's worth noting that Miss America is still open only to young American women, and there's little reason to think that it will abandon the fundamental quality that those women are there to display: performative femininity.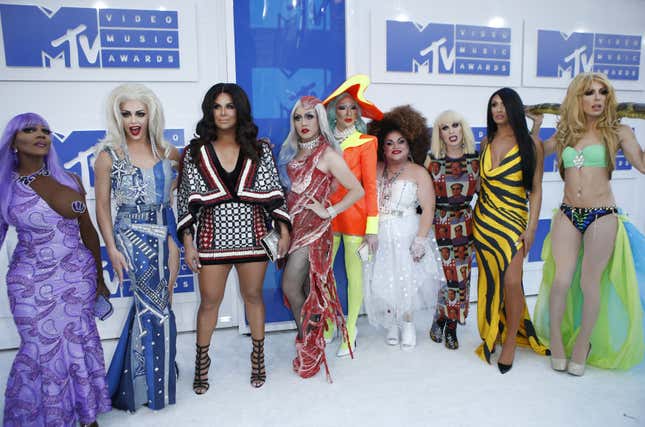 There's nothing wrong with that, in itself. Performative femininity is key to why we love watching movie stars in fabulous dresses float down the red carpet at the Oscars. It's why we can't stop hate-watching The Bachelor. It's gloriously present in burlesque and roller derby, and is on display in perhaps its most intense form in drag, as popularized on the pageant-style TV show RuPaul's Drag Race and the new FX show about New York City's 1980s ballroom culture, Pose. It's a fertile ground where individual humans and ideas about gender and identity meet in an entertaining chaos of costume, makeup, and performance.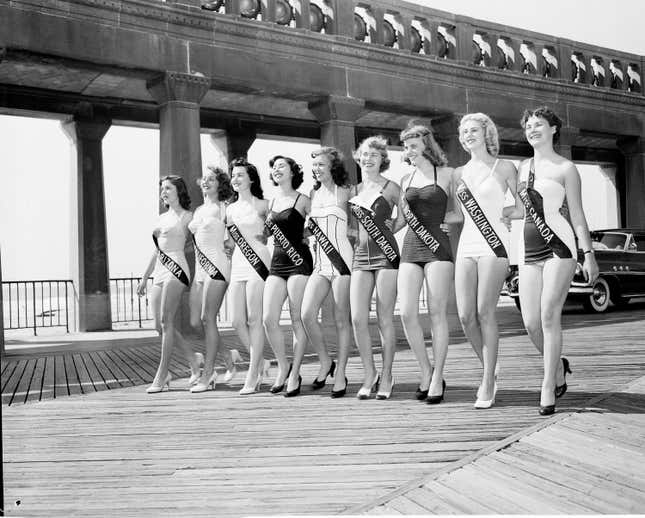 The real question is, will the new Miss America manage to channel some of this performance into something a bit more fun?
The show's prospects look rather dismal. In 1954, the first year that Miss America was broadcast on television, 27 million Americans tuned in to the pageant, one in six people in a country of 163 million. In 2007, the last year the show was on a major network before moving to cable, that number had fallen to just 2.4 million viewers.
Here's the thing: The version of femininity that has young women from around the country don satin heels, play the flute, and answer condescending questions about social issues for a chance at a scholarship isn't just insulting—it's also really, really boring.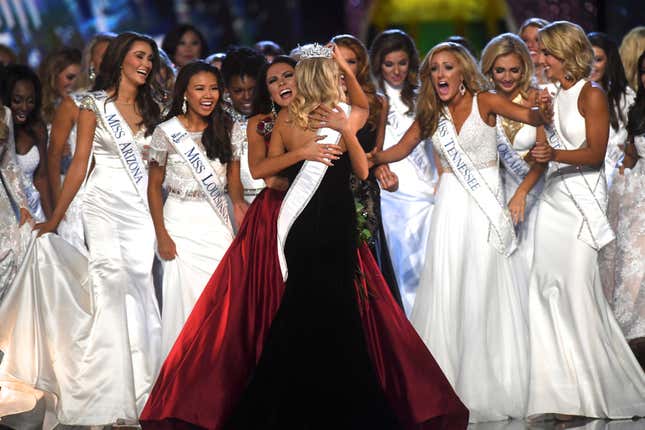 Even with greater diversity in recent years, all of these perfectly lovely women come across as incredibly similar because they're all striving for the same dull ideal of pretty, pleasant competence.
Miss America is comes steeped in this anodyne niceness. Everyone is attractive in the same way. Everyone is well spoken and comfortable walking in heels. Everyone is well-intentioned and there to make friends.
What's missing is some element of the transgressive: The subversive sexiness of Marilyn Monroe singing "Happy Birthday Mr. President," or Marlene Dietrich in tails and a top hat. Bjork in a swan dress, or Lady Gaga in a meat dress, calling out the theater of the red carpet walk; the hot-tub schemers on The Bachelor (who aren't there to make friends); and every contestant on Drag Race, strutting and twerking for the crown. At its best, performative femininity is a challenge to how society prescribes a woman should look and act, and it shows exactly how arbitrary those ideals are.
To truly remake this contest, something has to be at stake, some fundamental notion of what it is to be a modern woman. As is, Miss America seems tragically stranded in the spray-tanned plain between blandly retrograde and radically boundary-pushing. It will take contestants with serious imagination, and a flair for reinvention, to make it worth watching again.