Subscribe to the Quartzy newsletter to receive this in your inbox each Friday.
I was a little sheepish when I handed Melissa Broder's The Pisces to the shopkeeper at the bookstore—partially because of the book's jacket: a woman with pin-up curls passionately embracing a silhouette of a fish. It's true this book contains many hallmarks of chick lit: a lovelorn heroine, a privileged coastal setting, a troubled romance, and lots of sex.
But to dismiss it would be a mistake. The Pisces is about Lucy, a 38-year-old woman who comes to Los Angeles after a bad breakup and falls in love with a merman she meets on the breakwater in Venice Beach. Yes, that's right, a merman. Like, half-man, half-fish. Stay with me.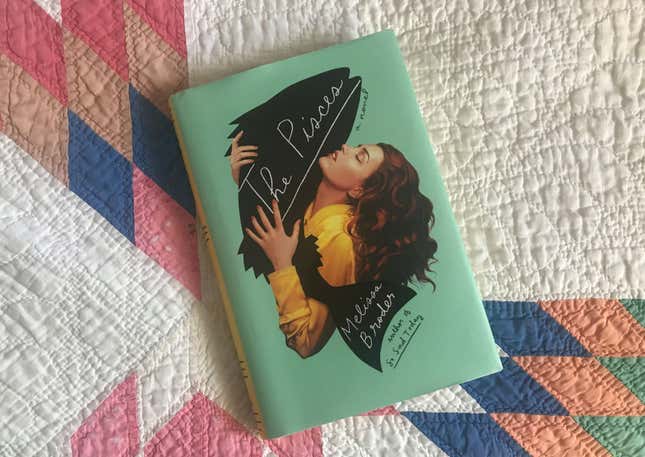 Lucy is a hell of a narrator. She is depressed, biting, funny, and at times, pretty cruel. You don't like Lucy exactly, but at first she's fun to be with, in an "if you don't have anything nice to say, come sit by me," kind of way.
She's also a mess. She's dog-sitting for the summer in a glass house on Venice Beach, and instead of surfing, eating tacos, and finally finishing her dissertation, she has public sex with strangers, and pursues a relationship with Theo, who lives in the Pacific Ocean and has a fin that starts, conveniently, below his genitals. What begins as a sort of magical realism-style romance—like, it's weird that he has a fin, but she's not freaking out or obsessively Googling "Venice merman"—turns into a slow-motion train-wreck that's impossible to put down.
The Pisces is an excellent beach read, yes. But it's also a complex and troubling cautionary tale about succumbing to the siren songs that can seduce us all.
Mermaids are the new vampires
I'm very much here for the sea creature obsession permeating pop culture: The Shape of Water, the Freeform show Siren (which looks bad in a good way), the internet's collective mind-loss over a beluga whale's mermaid-esque "knees."
Perhaps it shouldn't be surprising that mermaids are taking the creepy creature torch from zombies and vampires. Odysseus had to tie himself to his ship's mast to avoid sabotage by the sirens. The ones that appear in the show Siren are similarly murderous. And Disney's clean-scrubbed version of Hans Christian Anderson's deeply upsetting Little Mermaid is still a story about a sea-sprite willing to sacrifice her voice for the love of a prince.
There's no place to celebrate mermaids' slippery appeal quite like Coney Island's Mermaid Parade. Since 1983, the annual free party has sent costumed mermaids on elaborate floats down New York City's most iconic boardwalk, and it now entertains some 800,000 revelers. It's a joyful, gender-fluid, sex-positive-yet-kid-friendly celebration of artistic expression, and a great way to start the summer. Author Neil Gaiman and musician Amanda Palmer will preside over the festivities tomorrow, as King Neptune and Queen Mermaid.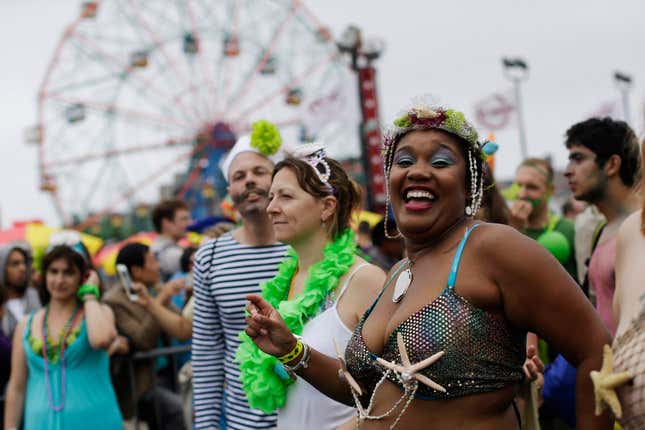 Isn't it time you rewatched 
?
If you can't go to the Mermaid Parade, you can at least indulge in this light-as-air 1984 rom-com starring Tom Hanks and Daryl Hannah, with Eugene Levy and John Candy in supporting roles. (Plus, Dody Goodman kills as the daffy secretary who wears her underwear over her clothes.)
Yes, it's a little puzzling that Madison—an amphibious knockout from the North Atlantic who learns English from TV in a single afternoon—goes to such romantic lengths for Hanks' character. But don't question it too much. This movie delivers on 1980s nostalgia in spades, and is probably the least troubling mermaid tale you could hope to indulge in.
(Also nominated in this category: Madonna's 1989 video for "Cherish." It was photographer Herb Ritts' first music video ever, and urban legend is that two of those mermen were Pepperdine University water polo players.)
A truly great reason for parades: Pride!
Celebrations of LGBTQ pride are happening all over the world, all month long, with Ibiza, Zurich, Chicago, Baltimore, and Denver all marching this weekend. (San Francisco and Mexico City both celebrate next weekend). To celebrate the month, Quartz's new series Global Pride looks at shifting notions of LGBTQ identity around the world.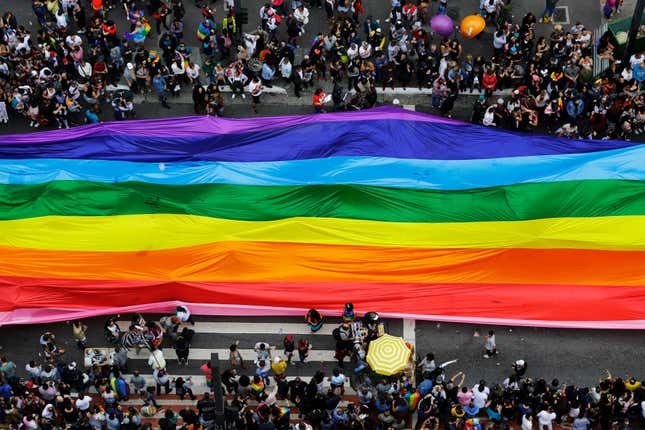 This week, Quartz's Thu-Huong Ha explored the endangered real estate of the LGBTQ bookshelf, those "wonderful little literary ghettos," as the author Tim Murphy called them.
"The LGBT bookshelf, a place tucked away in the odd corner of a bookstore or library, might seem like a relic," writes Thu. "It might seem, even, like a dangerous practice that makes it easier to hide queer and trans stories, one that could lead to censorship. But a place for these books has existed in the US in various forms over the last half a century—often as a space of refuge and connection for marginalized voices and the people who seek them."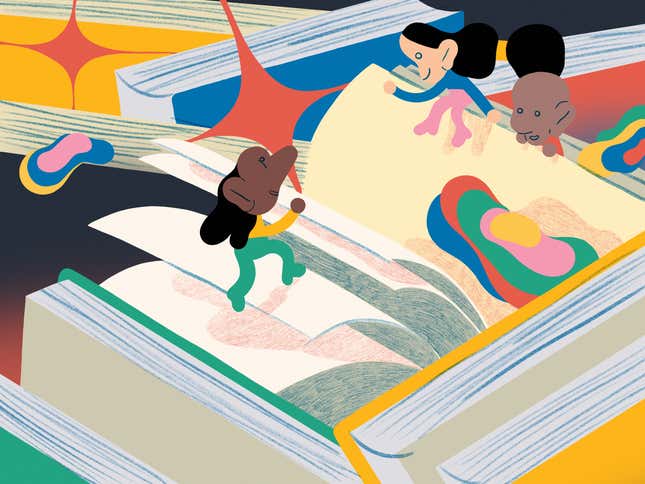 And Les Fabian Braithwaite wrote about CrossFit becoming the "gayest sport on the planet." The high-intensity interval workout regimen, practiced in thousands of affiliate gyms worldwide, has spawned a global community of gay CrossFit bros. "It's totally a cult," one member told Les. "I have zero natural athletic ability, and felt left out of most sports growing up … with CrossFit I've finally come into my own athletically, after years of feeling too gay to play."
Sunday is Father's Day
Do something nice for a dad you love, and have a great weekend!