For architecture fans, a visit to Frank Lloyd Wright's architecture laboratory Taliesen West is a necessary pilgrimage. Spread across 620 acres (250 hectares) in the Arizona desert, Taliesin West is where the masterful design mind gestated and developed several tenets of his revolutionary organic architecture philosophy. Experiments done at Wright's winter home resulted in his best known projects including New York's Guggenheim Museum and Usonian houses across the US.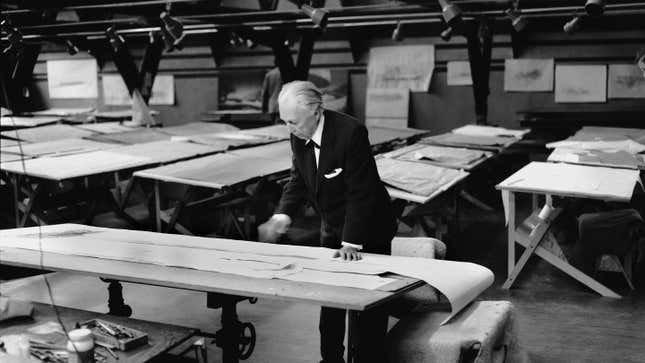 Knowing that traveling to the desert campus isn't always possible for everyone, the Phoenix-based Frank Lloyd Wright Foundation unveiled a new online 3D portal in New York City yesterday (June 20). Developed with the Swiss geographical survey company Leica Geosystem, the so-called "Frank Lloyd Wright 3D Laboratory" is possibly the most ambitious online architecture tour in terms of scale.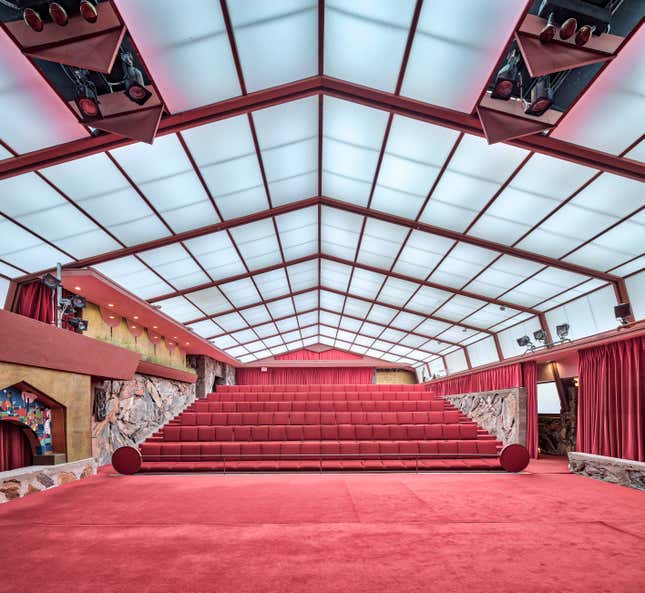 Using a Leica's latest surveying tool that measures 360,000 points per second, specialists spent a week scanning every nook, object and cactus in Taliesin West's main buildings. The data was combined with images from an advanced 3D camera used to produce virtual reality experiences and 360° photos typically featured in commercial real estate online tours.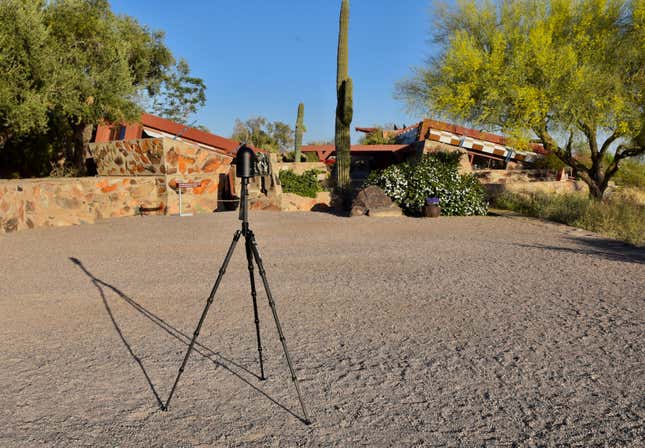 The ambitious architecture scanning project primarily serves the Foundation's preservation efforts. Because Wright changed aspects of the buildings on the fly—often sketching ideas on butcher paper for his student to build—there are no accurate blueprints of the 81-year old property. "Taliesin West is an extremely complicated building," explains Fred Prozzillo, the Foundation's VP of preservation. "Everything is handmade, everything is custom, everything is designed with the environment." He says that having digital models and accurate measurements finally gives him a basis for future preservation efforts.
The Foundation's CEO Stuart Graff explains that the 3D Lab was also developed to consider the needs of people with limited mobility. Taliesin West's terraced campus makes it especially difficult for visitors in wheelchairs to traverse its various levels. Now they can thrill in the sensation of traveling inside Wright's spaces through VR goggles. Graff says that they also plan to scan Wright's Taliesin estate in Wisconsin.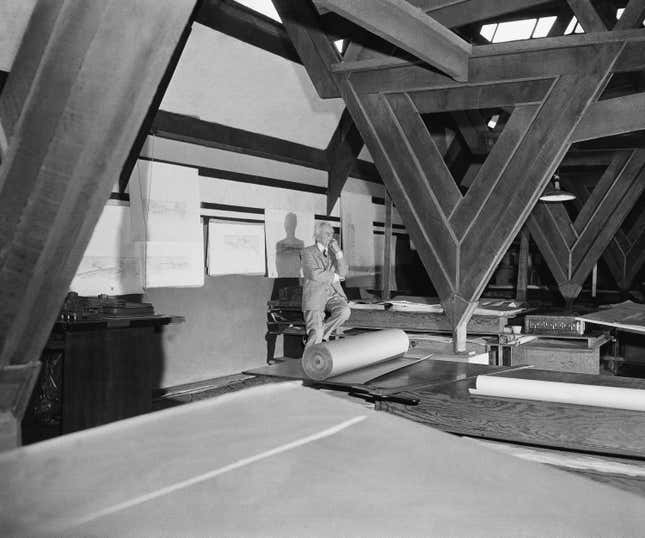 Disseminating Wright's legacy comes at a crucial moment as designers seek to both create building and solve growing ecological challenges, says Graff. "More than an architect of buildings, Wright was an architect of ideas whose time has come now with great urgency as we face great challenges to sustainability," he explains. Taliesin West, whose walls are made with local desert rocks, offers a model for eco-conscious buildings that are perfectly in sync with the landscape.
Lionized as a father of "green architecture," Wright's fundamental aspiration was to design structures that harmonize the needs of modern inhabitants with the natural environment. He experimented with local building materials, designed roofs to maximize sunlight throughout a room and breezeways that cooled spaces without the use of air conditioning. A highlight of every Taliesin West visit is standing on the connecting corridor where one feels oddly cool while gazing at the arid Sonoran desert vista—an indelible experience not conveyed through the online 3D tour.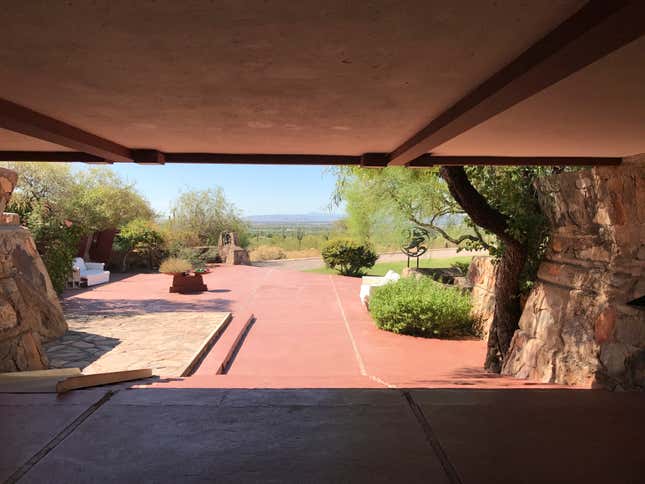 Graff says Wright would have embraced all the digital technology and gadgetry if he was alive today. "Experimentation, innovation is at the heart of Frank Lloyd Wright's 70-year career," he explains. "'What's possible' is the credo of his work."