Subscribe to the Quartzy newsletter to receive this in your inbox each Friday.
Recently, in the midst of an overwhelming week, I skipped my usual early-morning swim in favor of an extra 30 minutes of sleep. When I finally got up, I stepped barefoot onto my front yard, and put myself through the paces of the New York Times' Seven-Minute Workout (though mine is 6.5 because I skip the side-plank).
Then I rewarded myself with what Quartz's Rosie Spinks calls "the laziest form of wellness": Earthing. Yes, earthing. To practice this Goop-endorsed trend, I simply laid down on the towel I'd spread out for doing push-ups and crunches and wiggled my fingers and feet in the damp grass for a couple of minutes, while I watched the clouds passing over my head.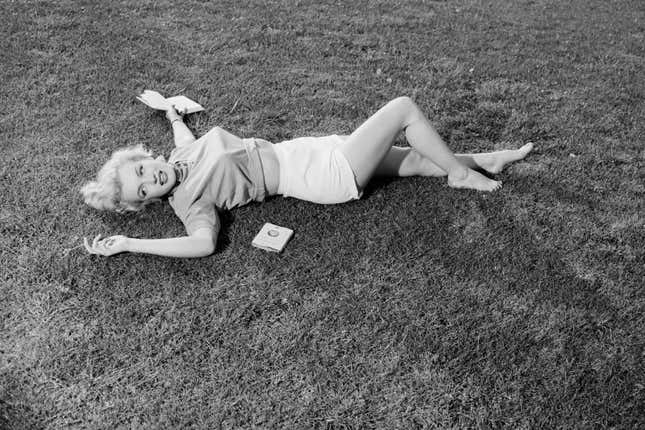 If it sounds like earthing is code for just lying around outside, that's because it is—justified by the belief that direct contact with the ground can have positive health effects. (As a Hollywood newcomer, Marilyn Monroe reportedly moved from an apartment to a cottage for better barefoot grass access.) Do it in a wooded area and one might refer to this practice, like the Japanese do, as forest bathing.
Get into the woods—or just lie down on a lawn—this weekend, and you'll probably intuitively reap the benefits. For more specific-yet-simple pointers, like letting your gaze be open and aimless, Quartz's Ephrat Livni has you covered. There's also a more comprehensive guide to the practice by Qing Li, the chairman of the Japanese Society for Forest Medicine.
Forest-bathing → sun-bathing
With an enormous straw hat that doubles as a personal umbrella, French designer Simon Porte Jacquemus has created the sartorial equivalent of the song of the summer. It seemed absurd at first, but now it's everywhere.
Thanks to Jacquemus, toppers that might have previously looked absurd now look fashion. This is good news for Rosie, who is taking sun protection seriously in her summer of earthing. She's loyal to this highly practical and packable cotton-and-linen canvas hat with a shoulder-grazing brim and a hidden drawstring. Think retired-millennial-goes-to-Monaco. I want one!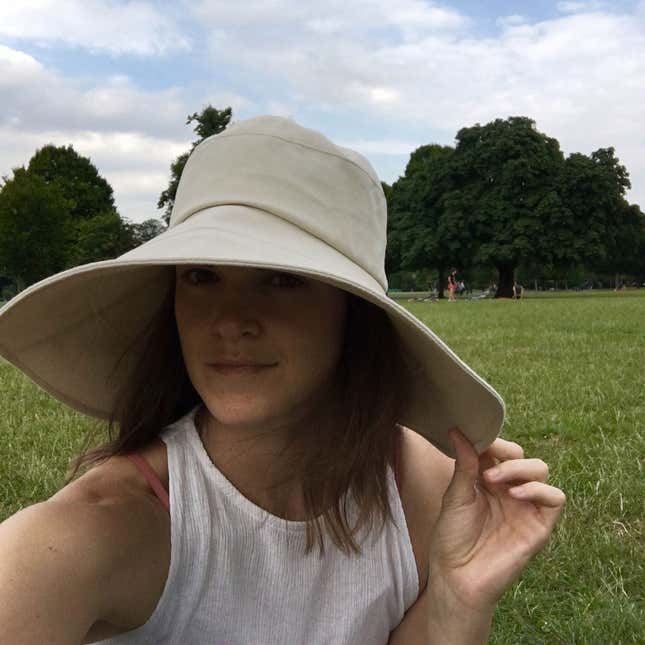 In addition to sun protection, hats like these provide a shade of anonymity, should you want to read in peace in the park. Or, as Danish model Emma Leth, who boldly married in the Jacquemus version (and a transparent lace dress), said: "I needed a hat that combined the feeling of hiding and sharing generosity at the same time."
Beach fortifications
In addition to pre-cut watermelon, frozen grapes, and salty nostalgic treats like Goldfish crackers and potato chips, a pre-mixed drink will seriously escalate your seaside snacking game. Quartz's environment reporter Zoë Schlanger stans for this insulated growler, which has a wide mouth that makes it easy for filling, a handle for carrying, and a lid that keeps the contents fizzy. May we suggest a Paloma?
Recipe: The Paloma
One of the greatest cocktails for consuming in the sunshine, this fizzy citrus-and-tequila concoction is bright and sweet but not cloying. Quartz's Annaliese Griffin wrote about the drink this week, and suggests quashing any instinct to replace grapefruit soda with grapefruit juice. "Grapefruit soda has the right balance of sweet, tart, and bitter, and the bubbles are really important, too," she explains. To make a batch for that beach growler, mix your tequila with grapefruit soda at a ratio of around 1:3. (Annaliese likes Squirt and Jarritos; I've been using bottles of Villa Italia grapefruit soda from Trader Joe's.) Top it with lime juice to taste. If you're staying home and want to make it a little extra, try Annaliese's chili-salt rim.
If you must bring your phone earthing 
Annaliese relocated from New York City to rural Vermont two years ago, and has since found herself depending on three apps to inform her time outdoors: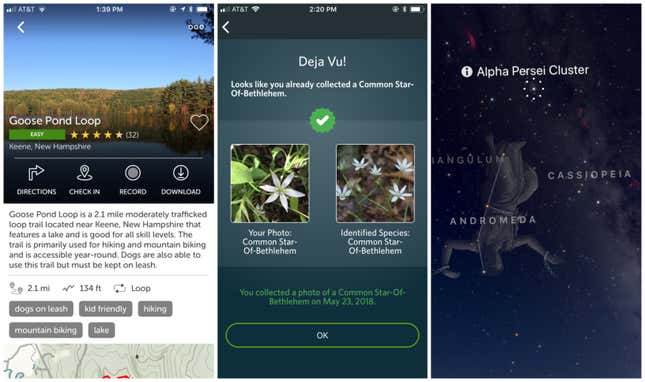 1. For hiking: All Trails. This free app lets you search for hikes and walks, filtering by difficulty and distance, as well as features such as wildflowers, hot springs, and dog-friendliness. And the user reviews are great: One recently informed me that I was within a mile of a hike popular with "fitness types" for a set of stairs that make a deceivingly solid workout. This is better than ClassPass!
2. For flora and fauna ID-ing: Seek. Many times I have wished for "Shazam for nature," and here it is. Take a picture of a mysterious plant or creature and Seek will help you identify it. Annaliese recently used it to learn that she was indeed looking at poison ivy. This is also handy for when you find yourself haunted by a particularly cute cactus on Instagram, or the perfume of a potted plant on a restaurant's terrace. (It was a hanging star jasmine.)
3. For star-gazing: Sky Guide. This one turns your phone into a magical window through which you can identify constellations and even satellites and space junk. Holding it up to the sky, you can tap on individual stars and planets to learn more about them, and since it uses GPS it works without a cell signal or wifi. Annaliese pronounces: "After s'mores makings, this is the second best thing to bring to a campfire."
Have a great weekend!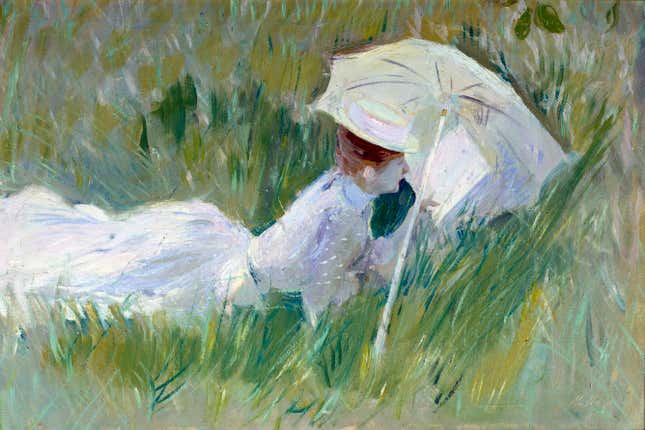 PS: When was the last time you watched The Great Outdoors?
This 1988 classic was written and directed by John Hughes and stars John Candy, Dan Akroyd, and a truly remarkable Alaskan brown bear named Bart. It's a crowd-pleasing family comedy about two brothers who bring their families on a summer lakeside vacation, with some seriously good slapstick scenes. If National Lampoon's Christmas Vacation is your holiday standby, consider this the summer version.