I'll admit it, I'm a social media lurker. You won't find any selfies or personal confessions on my Facebook feed or Instagram. Apart from the occasional news article, or a cute photo of my children (I'm only human), I'm just not much of a sharer. And I have a horror of people popping up to direct message me a cheerful "hello."
But despite all that, I (like most of the population) fritter away hours scrolling through photos and posts on social media, enjoying others' articles, pronouncements, and baby photos. So it was with some dismay that I read of Instagram's latest feature.
Instagram announced yesterday (July 19) that it'll now show a green dot next to your name in the direct-message inbox and share screens, indicating that you're currently on the app or website—and suggesting that you're probably eager to hear a "hello" from a friend or, really, any random person: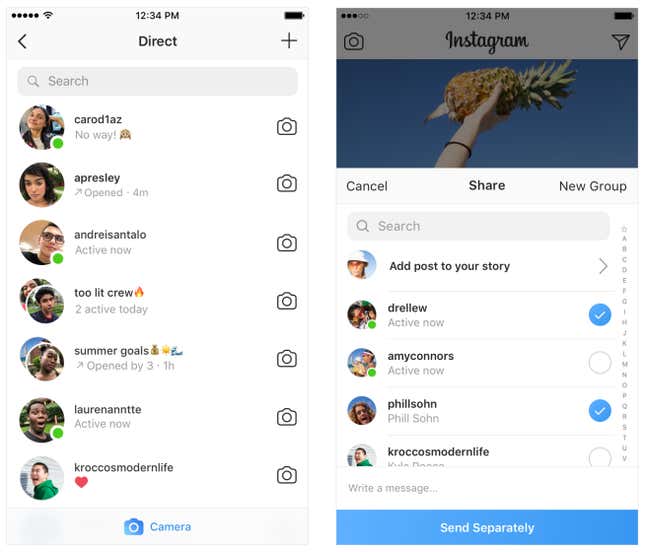 The feature only applies to people that you follow or have direct messaged. The green dot is a more visual representation of the earlier feature that told you whether a person was active, or had been recently. If you were a fan of AIM back in the day, it'll feel all too familiar.
Instagram helpfully added that you can hide your status and turn off statuses altogether in the app's settings, though it doesn't elaborate on exactly how to. So, here's how.
Go to your profile and click on the gear-shaped "settings" button at the top right, like so: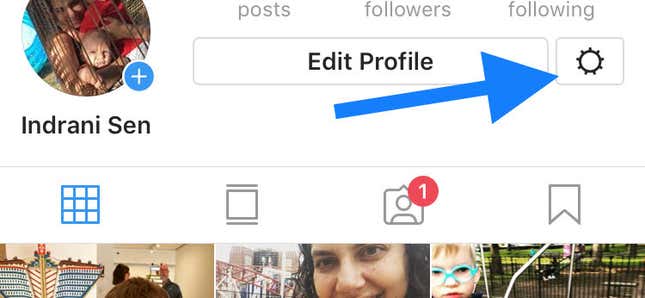 Scroll down to "privacy and security," and click on "activity status." Toggle the "show activity status" switch to off: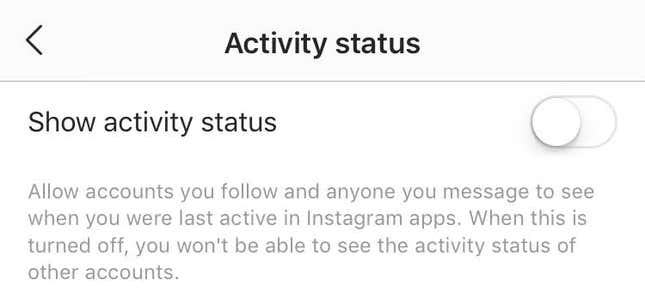 And that's it! You can lurk in peace. You'll also remain blissfully unaware of who among your friends is online, since you can't see others' status when you're not showing your own. Honestly, that seems only fair.