What if you could meet Omarosa, Mary Berry, and Snooki all in the same room? You'd probably be overwhelmed, especially if Gordon Ramsey is seething in a corner somewhere nearby.
Maybe it's not a room you want to be in, because, ostensibly, reality TV promotes and capitalizes on the worst values and qualities available to humankind. As Dr. Jim Taylor wrote for Psychology Today back in 2011, "the messages that popular culture sends us about success and failure—as communicated through the unreality of "reality" TV—are particularly destructive… it is just another symptom of the decline of values that used to limit this behavior."
But let's consider for a second that you don't subscribe to the MAGA perspective and you have a proclivity for trashy television. You're in luck: Reality TV could be on the way to getting its own convention.
"It's like watching a car crash. It's bad to look at—you don't want to look at it—but you can't look away," Felipe Mollica muses over the phone. The 33-year-old designer and art director is proudly open about being a longtime reality TV superfan, "ever since survivor came out in 2000 when I was 15-years-old."
So as ComicCon wrapped up in San Diego this past weekend, Mollica shared an idea of his own on Instagram: A reality TV convention that would bring "everyone we love to hate and hate to love together in one place for a weekend."
The idea began as a passion project and resume booster for Mollica, but soon developed into an impressive, fully executable project. The program would be divided by the wide variety of reality TV offerings, from makeover to culinary to endurance.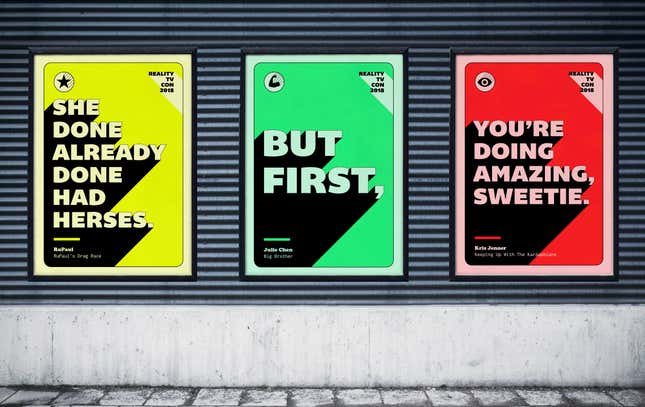 Mollica envisions the convention to include both reality stars and also producers, and look something like this: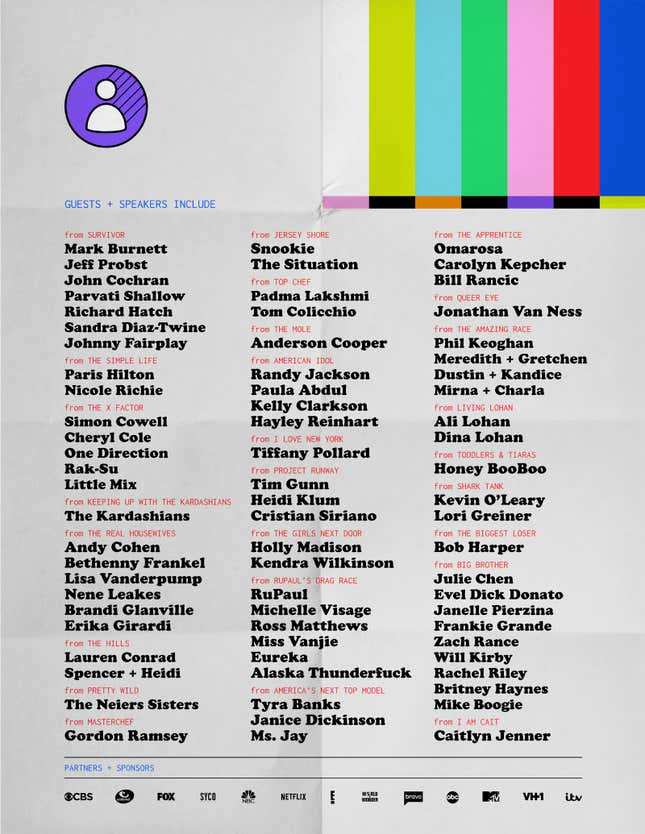 While the idea is only in its theoretical stage, it's already gaining ground: Celebrity Big Brother host Julie Chen shouted the project out on Instagram soon after Mollica shared it.
Indeed, while having Honey BooBoo and Simon Cowell in the same room could lead to all sorts of chaos, it's quite likely that a convention like this would attract actual reality stars. After all, what makes a reality star but a tenacious desire to extend their precious 15 minutes of fame.