Design fans, mark your calendars: An incredible trove from design legend Paul Rand's estate will be auctioned on Sept. 13.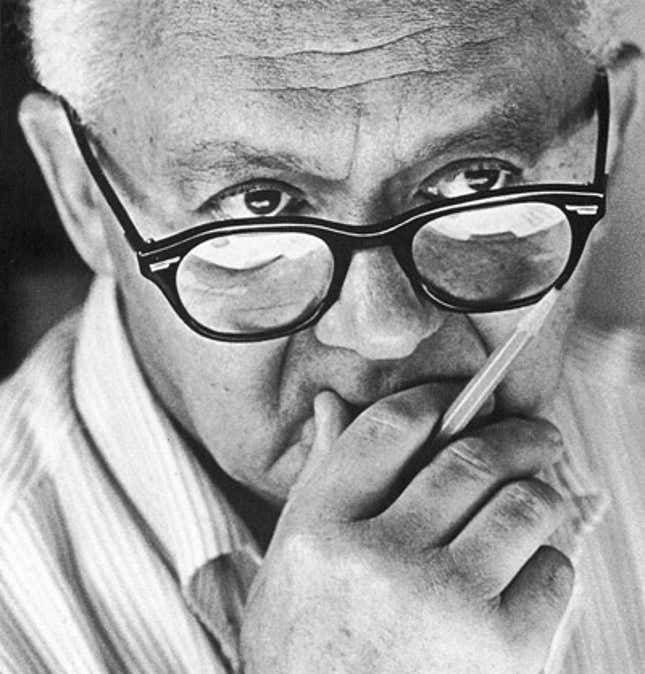 Vintage IBM posters, paintings, desk curios, and mid-century modern furniture are among the 300 items offered by the Chicago-based auction house Wright. The objects are from Rand's three-bedroom modernist home in Weston, Connecticut, which has been emptied and is currently on the market. While the bulk of Rand's papers are archived in Yale University, the eclectic collection of domestic objects offers a rare peek into what Rand surrounded himself with.
"What's special to me is that you get insight into the design brain—the real process," says the auction house's founder and president Richard Wright.
Rand was a titan of visual communication. Twenty-two years after his passing, his work—particularly the enduring logo and branding for IBM—continues to be part of the core curriculum in graphic design schools.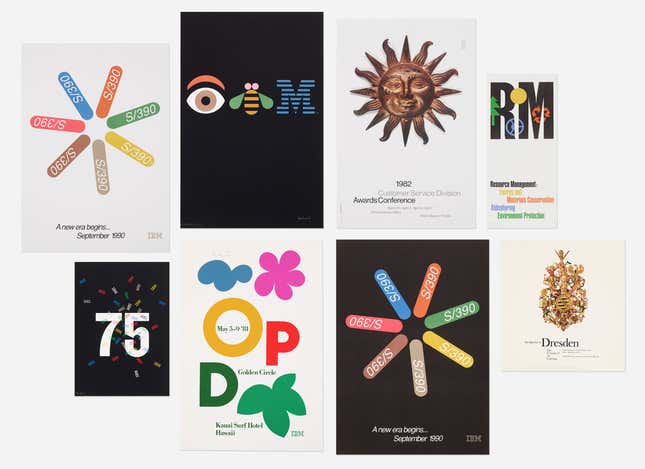 Designers are already giddy with anticipation. Some marveled at how low the price estimates were, noting particular bargains in the auction.
Among those "bargains" are Rand's impressive collection of chairs. From Gerrit Rietveld's Bauhaus classic, to a Aalvar Aalto-designed daybed to a pair of Le Corbusier lounge chairs, connoisseurs of modern furniture will be delighted to see several well-preserved examples on the auction catalogue.

Steven Heller, Rand's friend and author of the seminal monograph about him, explains how much Rand appreciated the modernist ideas represented by each chair. "Rand was interested in all things modern, especially furniture," Heller tells Quartz. "Paul loved talking about the formal qualities of differently styled chairs. He had a Rietveld chair in the same room as a bentwood chair."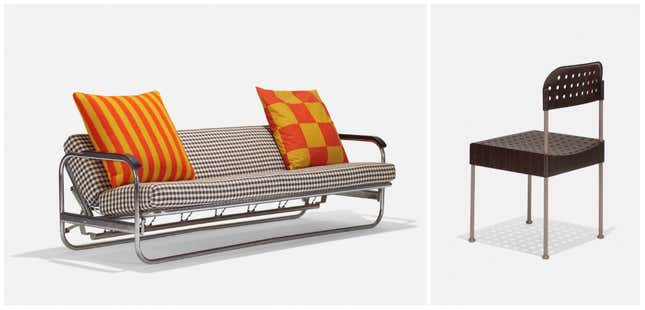 Heller, who already has an extensive collection of Rand's ephemera, hints that he's considering bidding on a lot that Rand didn't design. Heller may be referring to the cache of whimsical cards and cutlery created by the Japanese designer Shigeo Fukuda, who Rand admired and avidly championed.
Rand and Fukuda were both masters of graphic wit. In his branding work for IBM, Cummins, and Westinghouse, Rand demonstrated how corporate collaterals can still be imbued with color and playfulness. "Without play, there would be no Picasso. Without play, there is no experimentation. Experimentation is the quest for answers," he explained in a 1990 interview. Echoing Rand's design philosophy, Fukuda also cherished whimsy. "I believe that in design, 30% dignity, 20% beauty, and 50% absurdity are necessary," he said to the Japanese design magazine Idea.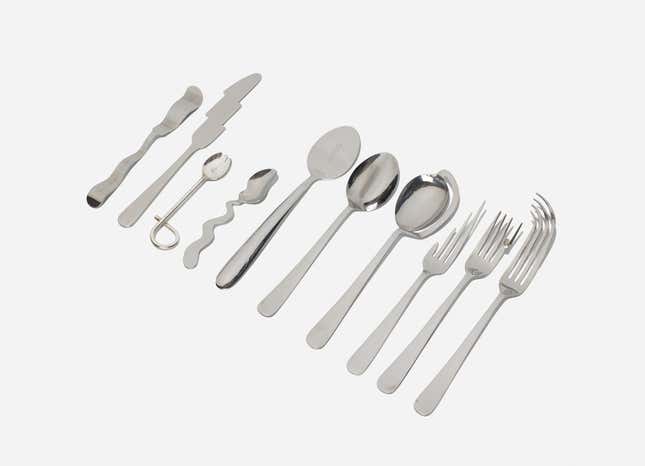 Wright says he's particularly fond of the one-of-a-kind storage units that Rand designed for house. "They look like Rietveld-inspired, utilitarian [pieces], with Bauhaus simplified forms, but with the play of color," he observes.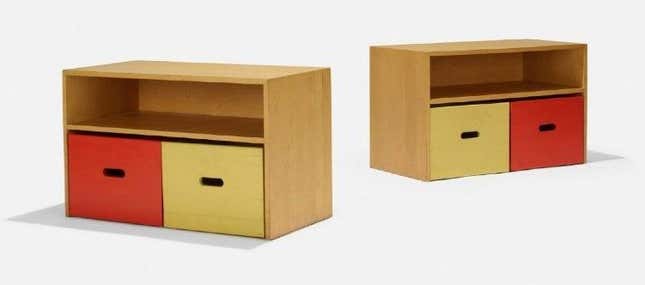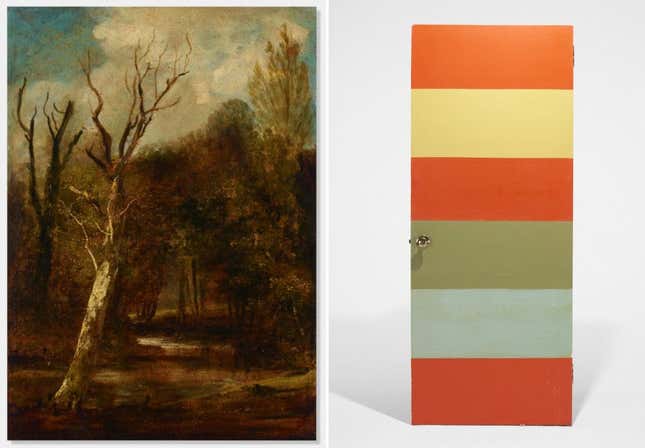 The most expensive item on the lot is an 1815 oil painting by the renowned British artist John Constable titled Woodland Scene, which is estimated to go for $50,000 t0 $70,000. Another prized item is a logo folio that Rand prepared for Steve Jobs, valued at $3,000 t0 $5,000. After briefly leaving Apple in 1986, Jobs asked Rand to create the emblem for his next venture, NeXT computer.
"The book itself was a surprise," said the late Apple CEO in a 1993 interview."I was convinced that each typographic example on the first few pages was the final logo. I was not quite sure what Paul was doing until I reached the end. And at that moment I knew we had a solution…Rand gave us a jewel, which in retrospect seems so obvious."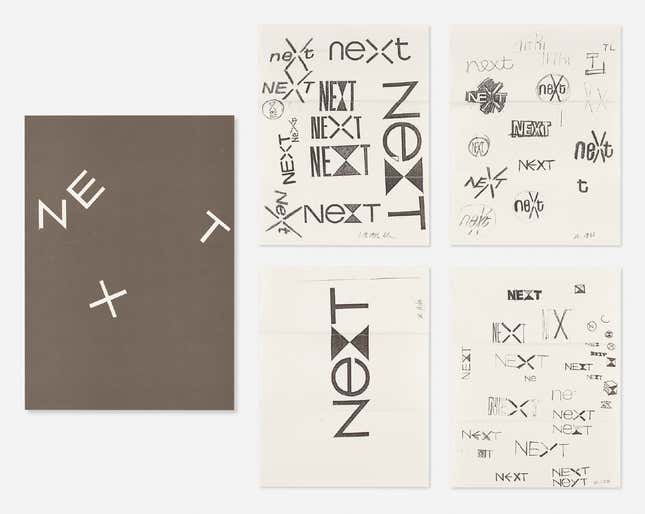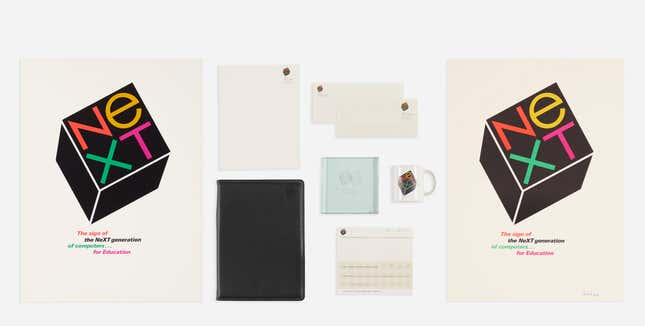 Heller, who is currently developing a series of articles about objects from Rand's house, says that seeing his friend's artifacts go up for auction is bittersweet. "It's a joy to see all this material together…I love the variety in this auction, and it was all Paul's taste," he says. "It's also sad that it truly is the end of an era." All proceeds from the auction will go to various charities and scholarships.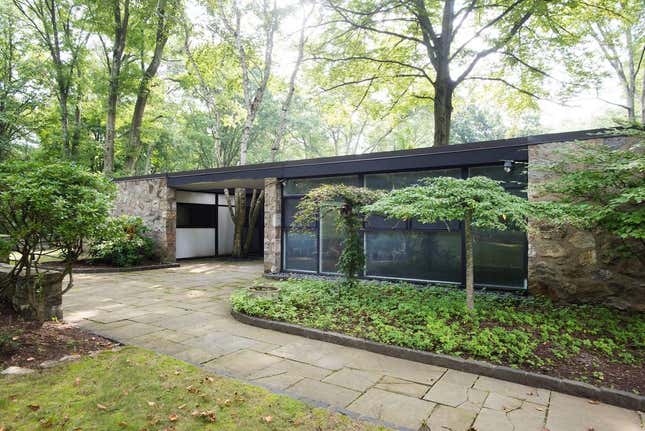 Paul Rand: The Art of Design auction will commence on Sept, 13 at 12 pm CDT. Wright will accept bids online, by phone, or through its mobile app.