Like a scene from Mozart in the Jungle, classically-trained singers held an "impromptu opera" in the middle of a busy public market in Mexico City this weekend. The August 25th performance of the stirring zarzuela La Tabernera del Pueblo, the AP reports, even moved some shoppers to tears.
The surprise performance at Argentina Market is part of Ópera en el Mercado, a city-wide program designed to take classical music out of stuffy concert halls to public places where people gather. From June to November, singers will conduct surprise shows in several of Mexico City's 300 food halls and 195 metro stations.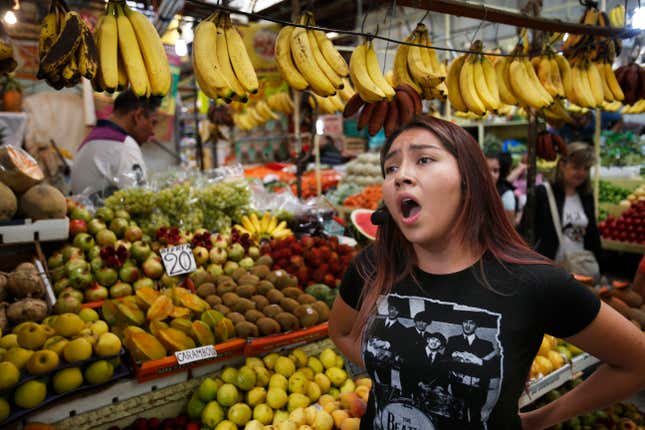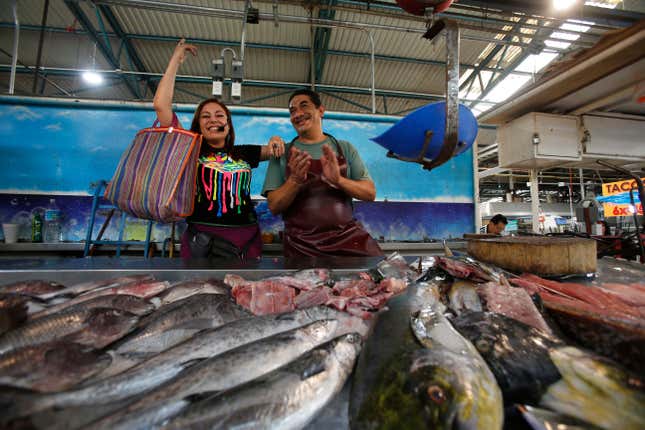 "This is where our humanity connects—the food, the smells, the flavors—and it's even better with music," says mezzo-soprano Lydia Rendon, a music therapist who is part of the troupe.
At times, the program, sponsored by the Instituto Nacional de Bellas Artes y Literatura, serves as a stage for the hidden talents of market vendors. The troupe's 50-year old tenor, Francisco Pedraza, sells shoes near the Basilica of Guadalupe. According to AP, Pedraza auditioned for the group's artistic director who hired him on the spot. His wife tends to the shop when he performs.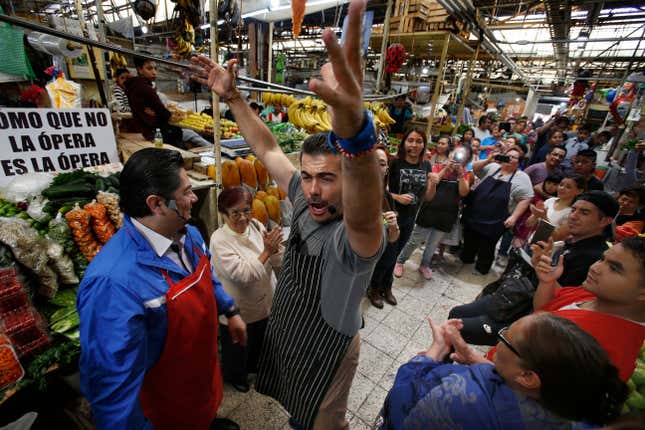 Eighteen-year-old fishmonger Jesus Montes, welcomed the break from his regular reggaeton playlist. "Trying new things can be really beautiful, and sometimes it changes the way you think, which is what happened today," he says.
Ópera en el Mercado performances aren't unique to the Mexican capital city. Several pop-up operas have been held in boquerias throughout Spain and Italy. In 2010, singers from the Washington National Opera and the Baltimore Symphony startled Whole Foods shoppers with a rendition of the drinking song from Giuseppe Verdi's La Traviata.