Update: Tonight, at the US Open in Flushing, Queens, marked the 30th time Serena and Venus Willams faced each other on a professional tennis court—their 16th meeting in a major. Despite rolling her ankle in the opening minutes of the match, and having it taped by a trainer, Serena prevailed, winning in two sets: 6-1, 6-2.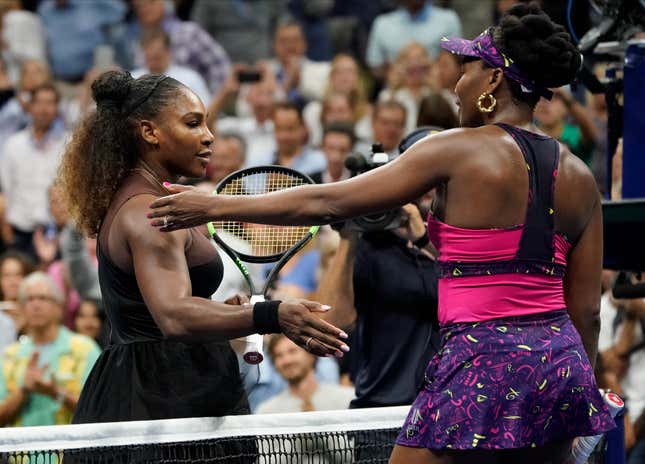 "It's not easy," Serena said after the match. "She's my best friend. She means the world to me. Every time she loses, I feel like I do. It's not very easy, but it's a tournament. We know there's more to life than just playing each other and playing tennis."
Serena and Venus Williams have been two of the most dominant forces in tennis for more than two decades. Since they first faced each other at the 1998 Australian Open, when Venus, at 17, defeated Serena, at 16, the world has watched the sisters grow up on the court.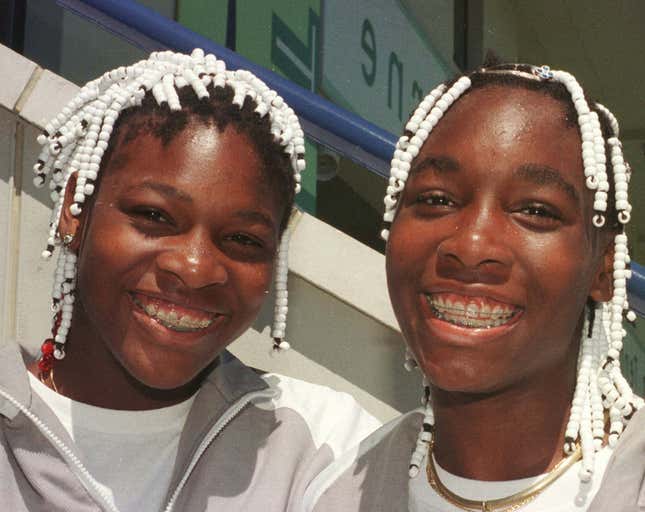 Both women have had astounding careers, and Serena has even been called the greatest athlete of all time. Inevitably, given their respective triumphs, the two superlative players have sometimes had to face each other on professional courts. The women congratulating or consoling one another at the net following a victory has become a common sight in professional tennis—and one freighted with emotion for fans (or anyone with a sibling).
The moment had added resonance today, when the sisters faced each other at the ages of 36 (Serena) and 38 (Venus): Serena took a year away from professional tennis after the birth of her daughter, and made a stunning comeback to the court earlier this summer—then had to withdraw from the French Open with a pectoral muscle injury. Venus, an entrepreneur off the court, has recovered from injuries and illnesses, and was involved in a fatal car crash last year.
"Unfortunately and fortunately we have to play each other," Serena told the New York Times earlier this week. "We make each other better. We bring out the best when we play each other. It's what we do. So, I think we're used to it now."
Here's a look back at the Williams sisters' two decades of meeting across professional nets: