For those of us who have a fraught relationship with swimwear, the giant t-shirt is a cherished summertime essential, a beach- or pool-side cover-all to lounge or even swim in.
Chromat's new swimwear line, which debuted at New York Fashion Week last Friday (Sept. 7), celebrates that blessed t-shirt. Dubbed "Saturation," the collection is inspired by wet t-shirts. Not the kind in a beachside bar's "wet t-shirt contest," but the kind you throw on because you're not in the mood to strip mostly naked and make smalltalk.
"We wanted to reclaim the experience of hiding under a giant T-shirt at a pool party," the collection's description reads, "and make it a garment to wear proudly."
The line, which goes up to size 3X, with more sizes coming, includes a series of scuba-inspired swimsuits and separates, coverups, and sun hats designed in collaboration with the milliner Eugenia Kim. And, of course, there are t-shirts.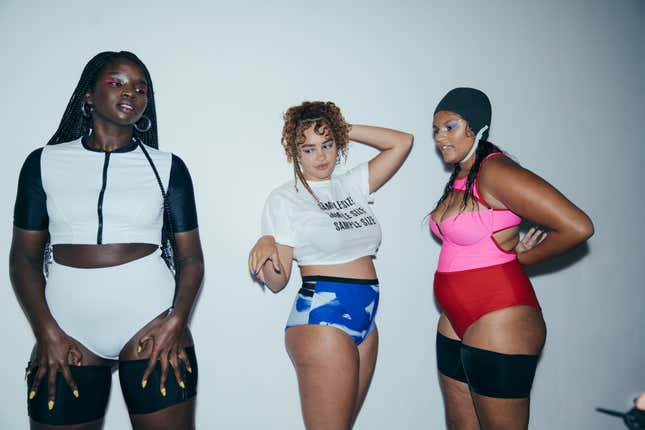 The collection is the brainchild of the designer and former architect Becca McCharen-Tran, founder of the swim and athletic-wear brand. Working at the intersection of tech and fashion, McCharen-Tran is known for using technology to 3D-print dresses and create shape-shifting bras, all in the name of customizing for a range of different bodies.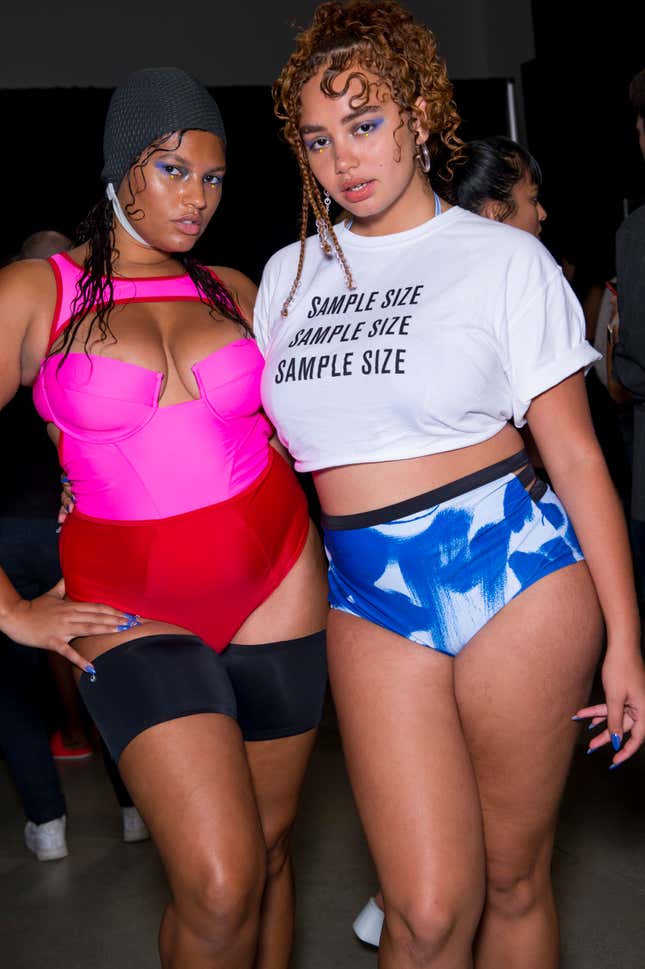 The same kind of innovation is reflected on McCharen-Tran's runways: In addition to its designs, Chromat is known for being fashion week's most inclusive show. This latest collection—like all of the label's shows—featured one of the week's most diverse casts. DJ'd by discwoman Mobilegirl, the models included the sex educator and breast cancer survivor Ericka Hart; blogger and amputee Mama Cãx; and trans model Maya Mones.
Watch the entire show here: