"My dream is to organize the world" is Marie Kondo's benevolent battle cry. But of course, one multi-tasking superwoman can't do it all.
In the seven years since her bestselling book was published, the 33-year old organizing guru has attracted a global network of acolytes whose lives have been changed by her method of mindful decluttering. About 200 of her most devoted followers have gone a step further, earning the coveted credential of KonMari Certified Consultant.
After months of seminars, lectures, and exams, KonMari consultants work as professional home organizers trained to help packrats discern what really "sparks joy" in their orbit.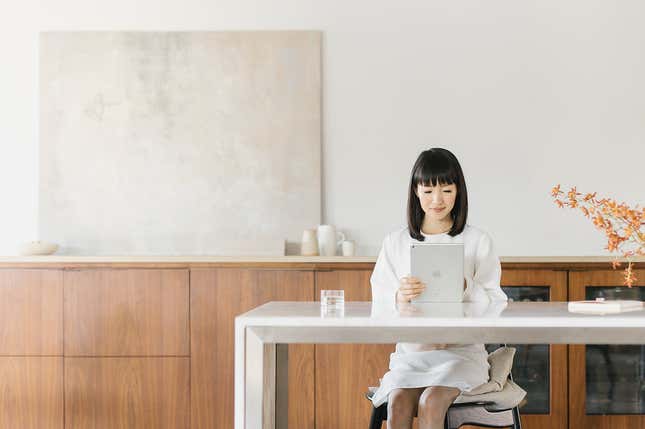 Kondo's San Francisco-based start-up launched the certification program in 2016, as a response to the overwhelming demand for her time. "People had become familiar with The Life-Changing Magic of Tidying Up and were eager to tidy their homes using the unique KonMari Method, but they were seeking more one-on-one support," explains a company spokesperson to Quartz. "We launched the program to fill that void." Indeed, unless you manage to get on the cast of her upcoming Netflix-produced makeover show, it's virtually impossible to get Kondo to weed through your closets and emotional baggage herself these days.
Clearing a space using Kondo's decluttering method can be overwhelming. Unlike other professional organizing services where you can call someone to straighten out your closet while you're at work, KonMari requires a personal reckoning. It involves clutching each object and having the will to throw away even the most sentimental dust-gatherers: old love letters, photographs, even books. It involves thanking each discarded object for the joy they once gave you. Kondo says many start the process, but never quite complete it. This is when they should call a KonMari consultant.
The training
Not all KonMari consultants start out as professional organizers. Some once worked as scientists, web developers, dentists, or lawyers. Others are retirees or empty nesters looking for a new career. Quite a few are professionals who pursue tidying as a side hustle.
Becoming a certified consultant costs $2,000 in fees—$1,500 for a three-day-long mandatory seminar and (for those who make it through) $500 for membership.
Consultants charge by the hour (plus transportation fees), and rates are often based on their experience, or how far they've climbed in the six-tier KonMari certification ladder. The most experienced organizers, called "KonMari Certified Masters," have at least 500 tidying sessions with 50 clients under their belt, while newbies with only two client interactions are "Green Certified." Kondo's company doesn't take a cut from its certified consultant's earnings.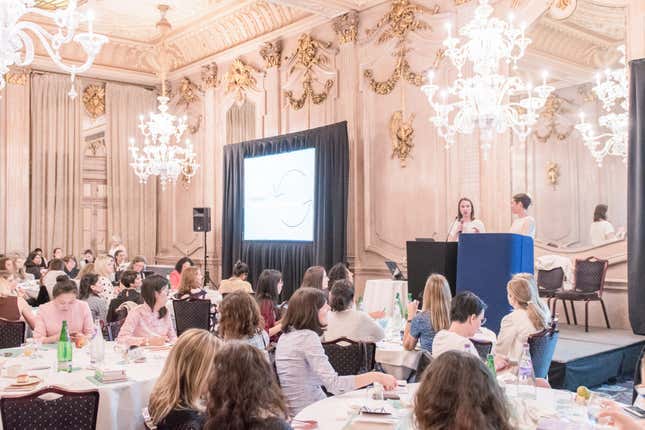 California-based Tricia Fidler, a former marketing executive, decided to become a KonMari consultant after successfully decluttering her own home when her daughter moved away for college. Having grown up in a military family, she was used to the cycle of packing and re-packing but tended to accumulate things over the years. The KonMari method, she says, gave her guidelines on how to choose, sort, and store her belongings with purpose.
Fidler says the most important lesson she picked up from the KonMari seminars isn't about folding, but about listening. "The most meaningful aspect for me was the exercise in active listening," she reflects.  "I've found that I've had to refrain from doing all the talking. It's beneficial to pause to allow clients to process what they are feeling as they choose what sparks joy for them."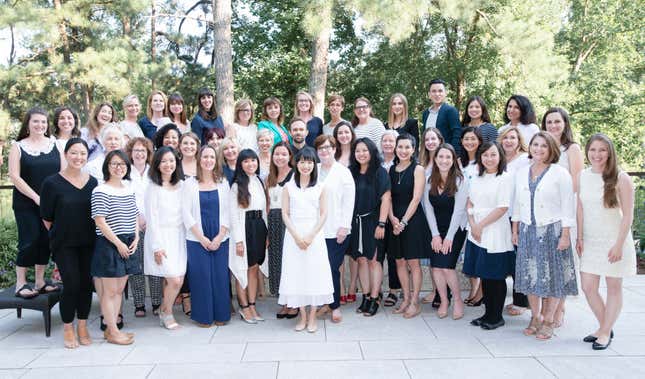 Though each consultant acts as a solo contractor, the seven-step KonMari certification program requires them to actively participate in an invitation-only forum with other consultants. "The certified community is one that practices community over competition—individually we are one drop, together we are an ocean," Fidler says, like a true believer.
The test
The first step to becoming a KonMari consultant involves reading Kondo's books and organizing your own home accordingly. There are no surprise visits to audit tidiness, but aspiring consultants are required to submit photographs to show how well they've implemented the KonMari method in their own lives. KonMari's team says they can assess whether the candidate has truly mastered the method by looking at photos of their bedrooms, closets, living rooms, hall closets, and kitchens.
The final hurdle is a written, multiple choice exam. The questions mimic real life scenarios that one might encounter on the job. "Each question required answers that showed I knew the nuances of the method and how to apply the principles with clients," says Fidler. "It was tough and took me a second try to pass."
Here's a sample question:
If a client asks you the following question, how should you respond? Choose the most correct answer:
"My 17-year old son's room is a total mess. Can I hire a KonMari Consultant to help my son to tidy through the KonMari Method?"

A. A KonMari Consultant can help your son tidy. Even if he is reluctant about tidying in the beginning, your son will eventually understand the importance of keeping only what sparks joy and learn to appreciate his belongings.

B. A KonMari Consultant can help your son tidy as long as your son has made the decision to tidy for himself. Because tidying requires important decision-making, your son must be personally committed to the process.

C. A KonMari Consultant cannot help your son tidy. Your son must be completely committed to tidying and hire the Consultant himself. A parent should never hire a KonMari Consultant and force his or her child to tidy.
D. A KonMari Consultant can help your son tidy. The Consultant can work together with the parent and son to figure out what is ideal for both and help to make decisions that will be satisfactory for both the parent and son.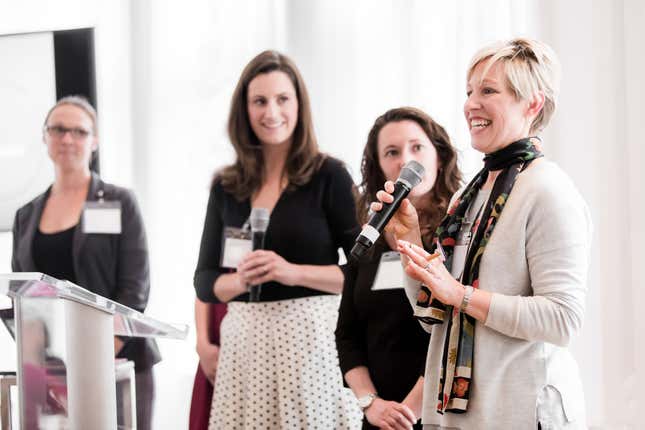 If you answered B, you already get it.
Dressing like Marie
The KonMari consultants often have a calm, reassuring air about them. Of course, mimicking Kondo's style isn't required, but many consultants wear her uniform of simple, monochromatic clothes, and at least one sharp-looking consultant sports her signature haircut.
"When I meet clients, it's important that my clothing not be distracting and reflect KonMari principles of simplicity, clarity and ease," says Fidler. "I usually wear white linen tops with darker cropped pants that move with ease for the more physical aspects of the job." Because she pruned her closet based on the method, getting dressed for work is easy, Fidler explains. "Curating my closet helped me redefine who I am now and helped me embrace my new chapter as an empty nester growing an entrepreneurial business," she says. "I love not having to overthink my work wardrobe."
The joy of clearing other people's homes
Clearing the kitchen is the Mount Everest of home organization, Philadelphia-based KomMari consultant Amanda Jefferson tells Quartz. Apart from sentimental items or "komono," most clients find diving inside pantries, cupboards, and treasured china cabinets very daunting.
Canadian Konmari consultant Marina Ramalho says it's particularly difficult to convince people to throw away books. "What Kondo recommends, and what I tell all my clients, is to pick your top five books—your hall of fame—and compare any other book to those top five."
For parents, it's clearing out a kid's room that is often the highest hurdle. "I was attached to the sentimental value of my kids' old crayon scribblings and onesies," writes Marisa Torrieri Bloom, who hired Karin Socci, a platinum-level KonMari consultant, to coach her through the clutter. "Having Socci there kept me motivated to focus on the task at hand and stop feeling guilty. She was a sounding board for me as I worked through why most of the broken crayons, glittery pipe cleaners and school drawings that took up five plastic bins and did not spark joy. By the end, I was throwing things into a garbage bag indiscriminately."
"The only way to break chronic clutter is to take a drastic approach, and the KonMari method is one of the most drastic you can take," she says.
Though client sessions can be draining, for Fidler, there's a deep sense of satisfaction in seeing someone change their attitudes about material possessions. "I am incredibly grateful," she says, "to be able to empower people through this process of reconnection with their belongings."