US suburban-mall staple JCPenney has long been in financial trouble, unable to keep up with the demands of a society that is shifting away from malls and towards the convenience of e-commerce. Now, it appears to have a new idea for how to save its failing business: Instagram.
The retailer is launching Peyton and Parker, it announced yesterday (Oct. 2). It's a clothing and home-goods brand inspired by Instagram, made for Instagram, and to be marketed on Instagram—a maddening circle of "fashionable squares" as an executive quoted in the announcement calls Instagram photos.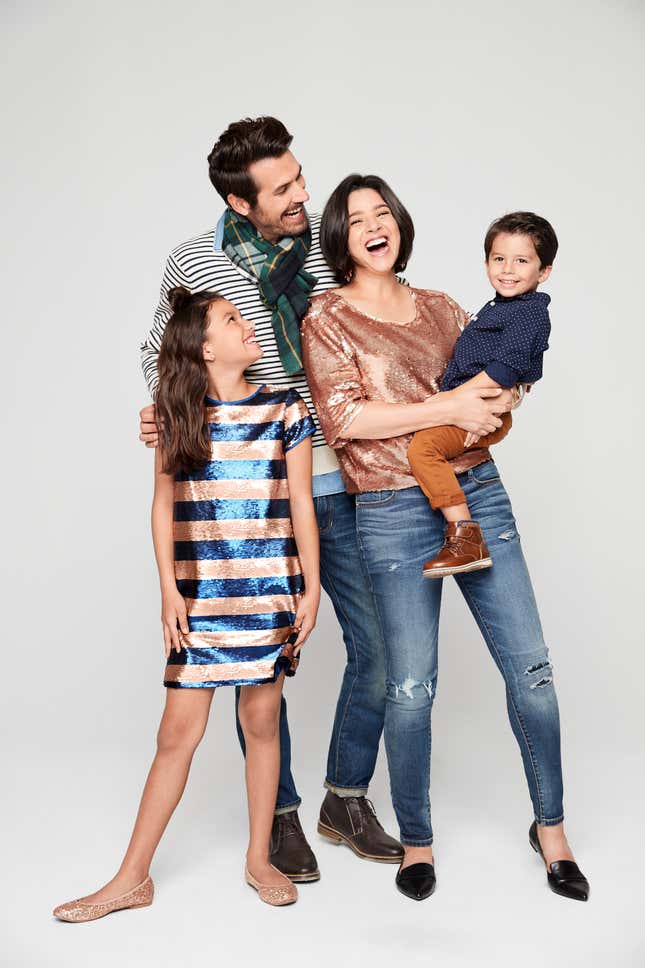 "Designed to help moms create effortless, yet put together, style for the family and home, Peyton and Parker offers a curated collection inspired by Instagram moments and the beautiful aesthetic created by every day, stylish moms," the company said in its release.
The line features a lot of plaid, distressed jeans, sequins, and warm browns. It's a Christmas collection that's Instagram-filter ready.
"Every family has a story to tell through photos and we created Peyton and Parker to give mom a fresh style perspective when sharing her family's lives on social media via fashionable squares," Val Harris, the company's senior vice president for product development and design, said in the release. The objective is for the mom to dress her family and decorate her home to create "a picture-perfect moment for all of her social media channels."
She adds that the company has been working with a number of mom-influencers on Instagram "who have an eye for tradition, photography and fashion to unveil this whimsical brand in a natural, organic way." It will also be prominently displayed in JCPenney stores, 141 of which the company had to close last year because of its slowing business.
Emily Hund, a researcher at the University of Pennsylvania's Annenberg School for Communication who specializes in the influencer economy, told Quartz that this approach "seems like a new height in the social media-fashion feedback loop." In many creative professions, "social media data allow creatives to know with greater precision and literalness what their followers/customers like, which makes it easier for them to create things they are pretty certain will sell," she said in an email. The influencer system is particularly well-suited to giving advertisers specific audiences and allowing them to send targeted messages. In this case, JCPenney's research ostensibly shows the Peyton and Parker aesthetic appeals to moms on Instagram, who would be buying the products and sharing them online.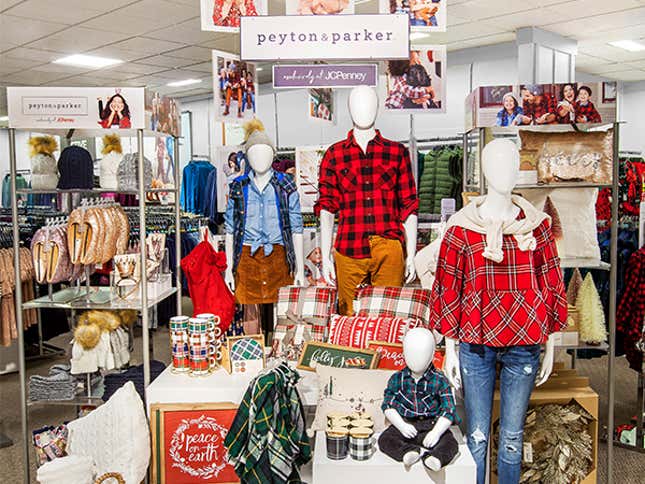 And since most brands executives answer to corporate owners and investors, there's not a lot of room for creative risks, Hund added.
"The basic elements of this project are things almost every brand engages in," she said. Nordstrom, for example, which is doing quite well compared to its competitors, has partnered with influencers to create clothing and lifestyle lines. JCPenney is making this approach more explicit, "making it really clear how they connected every dot," Hund said.