Going to open houses is a regular weekend pastime in Sweden. One in three Swedes go to home viewings without the intention of buying. They routinely troop to open houses to pick up decorating ideas and indulge in the voyeuristic impulse to see strangers' closets and sit on their commodes.
This fine tradition is the subject of a clever exhibition by the virtual Swedish Design Museum. "The Home Viewing Exhibitions" uses actual properties currently on the market to offer visitors a realistic glimpse of Swedish interior design and architecture. Curator Niki Brantmark scanned property listings across the country and picked several homes for the show. Working with the national tourism board, she selected dwellings that capture the diversity of Swedish living, hoping in part to expand impressions about Swedish home life beyond the IKEA catalogue.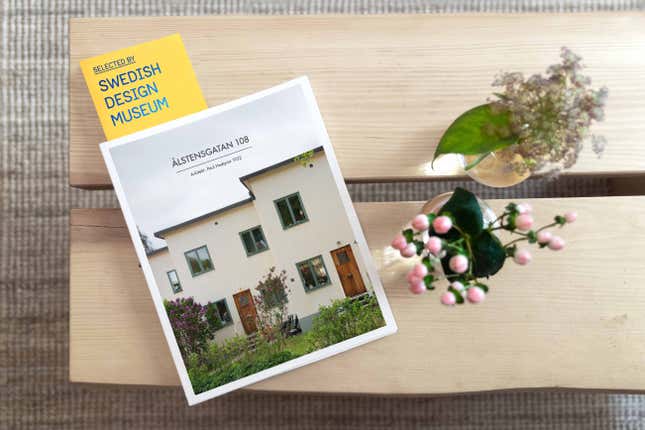 "When selecting the homes, we are going through all of the properties on sale to find the most interesting ones in terms of the Swedish design found inside," explains Brantmark. "IKEA is obviously a big part of every Swede's home, but there is also so much more to be explored."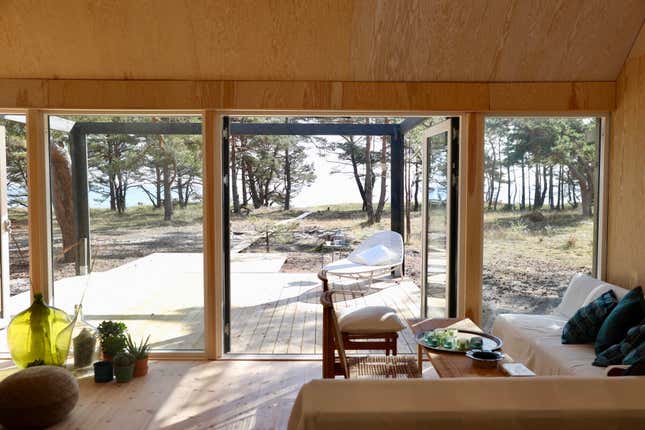 Among the homes selected is a traditional 16th-century-style Falu summer cottage that comes with its own island. There's also a charming turn-of-the-century apartment in Södertälje that could conceivably be a setting for Wes Anderson's next production, and a handsome townhouse in Stockholm designed by modernist architect Paul Hedqvist following the precepts of Nordic "funkis" (functionalism).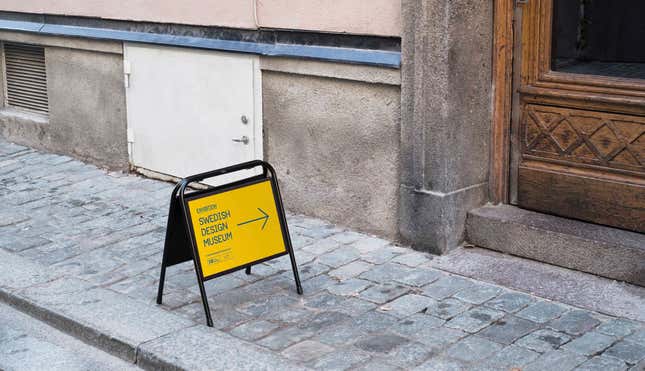 The showcase, running until Nov. 17, is notable for its resourcefulness. Because they worked with actual properties, the curators only spent for signs, door tags, and brochures describing the architecture. The actual real estate broker even serves as the design docent for each home viewing. In exchange, each property gets a nice endorsement from the museum for its  listings.