Tonight (Nov. 14) in Geneva, Sotheby's will auction a collection of royal jewelry that spans from the reign of Louis XVI to the fall of the Austro-Hungarian Empire. Among the offerings are a gold Patek Philippe pocket-watch that once belonged to Henri, Count of Chambord—who was disputably the king of France for a week in 1830—dragon-decorated neck badges denoting Knights of the Order of the Golden Fleece, and, most notably, several pieces of jewelry that once belonged to Marie Antoinette.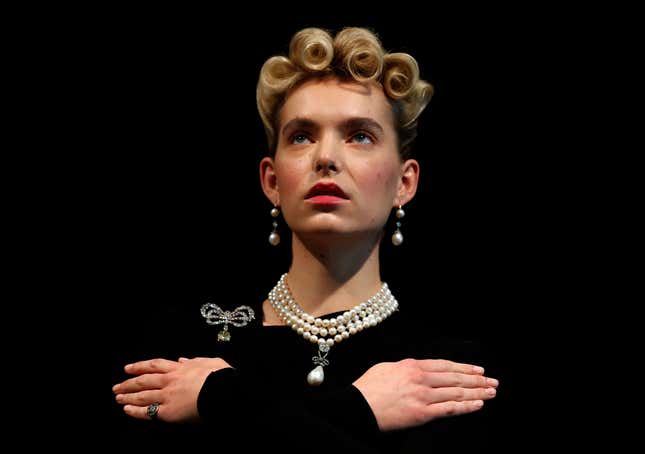 The former French queen was famous—and later, beheaded—for her louche lifestyle during her reign, which translated into an uncanny ability to accessorize. She found her $3.6 million annual clothing allowance to be insufficient, and at age 37 became the ultimate martyr for luxury—her death an embodiment of working-class rage at the excesses of the wealthy. But even as her diamond-encrusted gowns and masquerade balls personified the vast inequality that drove France to bloody revolution, they also inspired imitators all over Europe. She was, you might say, an 18th-century influencer.
Now, 21st-century influencers have access to some of the jewels that survive her: a triple strand of pearls with a diamond-encrusted clasp expected to fetch around around $300,000; a drop-shaped pearl pendant hanging from a bow of diamonds that would look nice on the aforementioned triple strand (you could wear them in your hair!); and, for the ultimate admirer of Marie Antoinette (or just someone who shares her initials), a monogrammed diamond ring that also contains a lock of the fallen queen's hair, for the estimated bargain price of $10,000.
Bidding starts at 7pm CET (1pm ET).