Design legend Charles Harrison is remembered as the "Jackie Robinson of industrial design." Harrison, who passed away at age 87 on Nov. 29 due to a bacterial infection, was Sears' longtime chief product designer and first African-American executive. Harrison's talent and work ethic was so impressive that the department-store chain broke an unwritten policy against hiring black employees during a racially charged era and offered him a full-time position in 1961.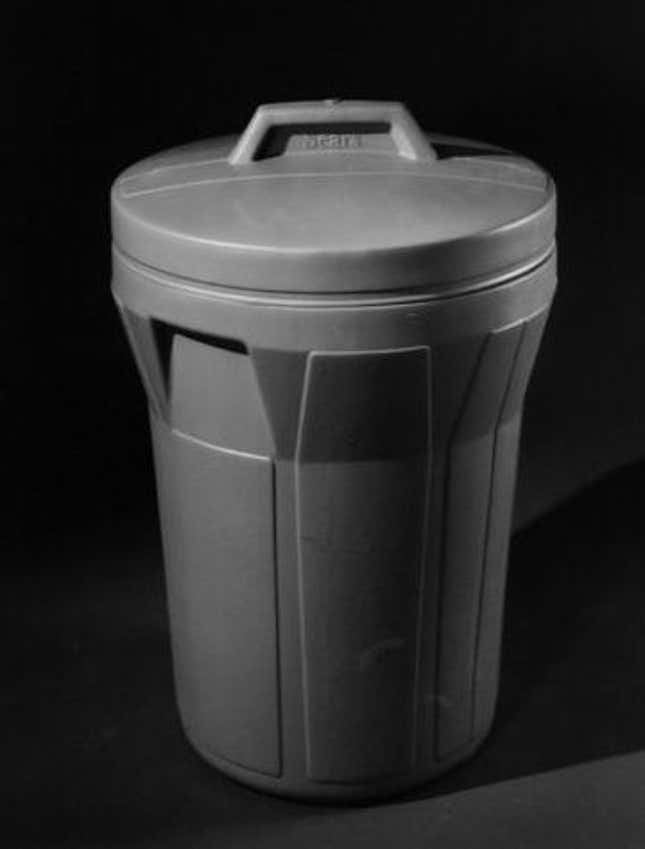 During his 32-year tenure at Sears, Harrison shaped more than 750 mass-market household products: baby cribs, band saws, blenders, coffee percolators, electric shavers, frying pans, fondue pots, hair dryers, hearing aids, hedge clippers, irons, lightbulbs, portable turntables, riding lawn mowers, sewing machines, shoe buffers, stoves, toasters, and wheelbarrows among them.
But of his countless projects, Harrison is proudest of a humble plastic trash bin, which replaced the rattly and rusty tin can long a standard in most American backyards. "Looking back at my career, it was one of the most significant and innovative products I ever created," he writes in A Life's Design. "When that can hit the market, it did so with the biggest bang you never heard—everyone was using it but few people paid close attention to it."
Harrison was a master at paring products to their essential elements. Diagnosed with dyslexia at an early age, he had great empathy for people with various learning or physical disorders. His quest was to create elegant consumer products that didn't require elaborate instruction manuals. "Because he was dyslexic, he wanted you to be able to just see how they worked," Joeffrey Trimmingham, Harrison's former student, tells the New York Times (paywall).
With characteristic good humor, Harrison shot down frills that didn't improve a product's functionality."If it doesn't do what it's supposed to do or look like what it does, then I frown on it," he once said. "I don't think a nutcracker needs to look like an elephant."
Harrison demonstrated this design philosophy even before joining Sears. In 1958, he retooled the 3D View-Master, making the photographic gadget simple enough enough for a child to operate. As is often the case, designing for users of various abilities also improved the product. Harrison's revamped Model F View-Master became an instant sensation and was ultimately marketed as toy. It also served as the veritable template for Google Cardboard and other modern virtual-reality devices.
Beyond improving the tools of domestic life, Harrison is a beacon for many young designers. After retiring from Sears in 1993, he taught at design schools around Chicago. "His contributions to design and to the huge cadre of designers that he influenced over 60 years as a designer and educator, by far, is his greatest achievement," writes Trimmingham, who was Harrison's student at the University of Illinois at Chicago.
In his 2005 monograph, Harrison left a sobering note for designers seeking for purpose. "Your audience is neither history nor fame but a couple who worked hard to buy their first home on a quiet street and would love just one more hour of sleep in the morning, even on trash days."