Consistency is part of the enduring appeal of fast food. No matter where you go in the world, your McDonald's french fries should taste the same. Sameness isn't everything, though: Most chains also develop special menu items that play to local tastes and customs, producing wonders like the Durian McFlurry in Malaysia, and the Peri Peri Whopper made with mutton in India.
Taco Bell, which opened its first location in Thailand this week, also adds special local menu items. "India and Thailand feature Taco Bell's hottest sauces," Steven Gomez, international head of product development for Taco Bell, told Quartz in an email. He estimated that the Fire sauce at the just-opened Bangkok restaurant was about four times hotter than what you'd find at a US Taco Bell. (Though in the US, Diablo sauce is hotter than Fire.)
Here are a few of the most delicious looking tacos you'll find on Taco Bell menus around the world.
India: The Potaco
The large vegetarian population in India forces meat-heavy chains to develop tasty alternatives. Taco Bell offers a spicy paneer taco, filled with cubes of the firm cheese. It also makes good use of the potato, just like McDonald's McAloo Tikki, with a crispy taco shell called—what else—a Potaco.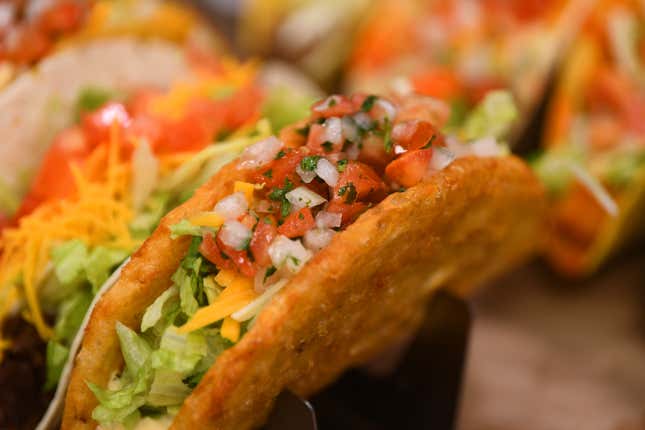 Korea: Bulgogi taco
They're no longer available, sadly, but Taco Bell sold a limited-edition bulgogi taco in South Korean restaurants in 2015. Korean tacos are not a new phenomenon—Roy Choi, a Korean-American chef started the trend about a decade ago with a food truck in Los Angeles. Still, bulgogi tacos are so delicious they're worth trying pretty much everywhere, including at a Taco Bell in South Korea.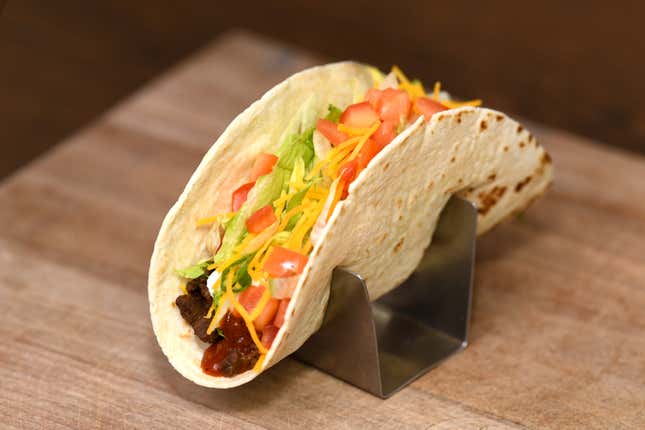 Thailand: Kickin' chicken tacos
The Fire sauce found in India and Thailand may be the hottest Taco Bell topping in the world, but the recipe developers for the chain also created a Kickin' sauce specifically for the Thai market. "[The] primary flavors are hot chili, garlic and onion," Gomez wrote. "Kickin' Sauce is inspired by the US's [short-lived] Lava sauce that launched in 2008 and has a cult following." It goes on top of a crispy chicken taco with a flour tortilla.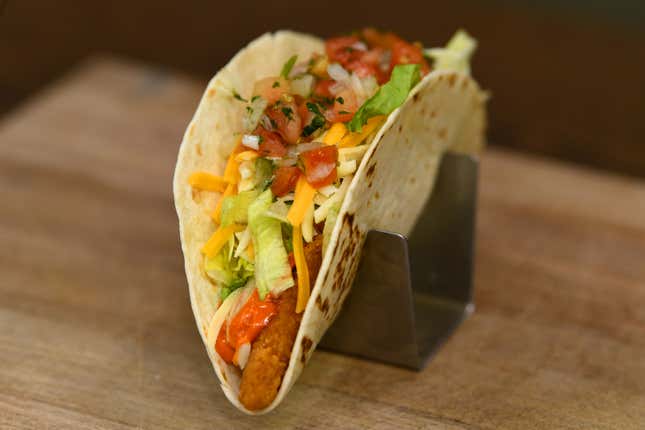 Costa Rica: Tico tacos
Costa Rica is a Spanish-speaking country that is not known for tacos, but that does not matter when you are Taco Bell. The ingredients are thoroughly Costa Rican—shredded beef, shredded cabbage, and locally made salsa Lizano, which Costa Ricans put on everything from gallo pinto to steak.