At the annual Baselworld watch fair in Switzerland, which wraps this week, many of the world's finest watch-makers debut their new styles for the year. As the New York Times recently informed us, well-made mechanical timepieces such as these—like contemporary art, rare single malt scotch, or high-end real estate—have become a popular place for the super-wealthy to park their money.
Many hope, of course, that the value of these watches will rise, perhaps stratospherically, like the 1968 Rolex Daytona that Paul Newman's wife Joanne Woodward bought him for about $250. A Paul Newman Daytona today—as the styles resembling Newman's from the 1960s and 70s are known—can go for upwards of $750,000, and Newman's own watch fetched a cool $17.8 million at auction in 2017.
Some of the watches we saw at Baselworld this year—particularly those made in very limited editions—will quite likely appreciate in value. Others might just be appreciated by their wearer, making them a worthy investment of a different sort. Here are a handful of our favorites from the fair, from a $995 smartwatch to a $33,000 showstopper.
A smart Alpina, $995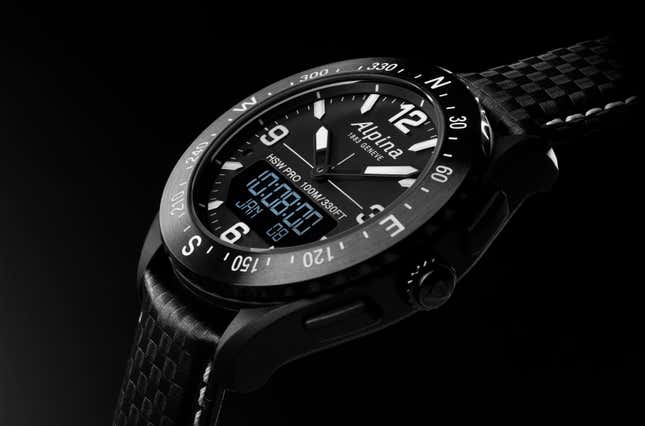 Yes, it's pricier than an Apple Watch, but this Swiss-made "outdoors smartwatch" has the same basic functionality—including heart rate monitoring, call and message notifications, and sleep and fitness tracking—in addition to an altimeter, a compass, a UV sensor (apply more sunscreen!), and an old-fashioned horological face that's powered by a battery guaranteed to last at least two years. Alpina's app is compatible with iOS and Android, and the AlpinerX is available in four new colorways, based on those best-loved by the fans who funded the watch and chose custom designs in 2018 on Kickstarter.
A classy Patek Philippe, $33,450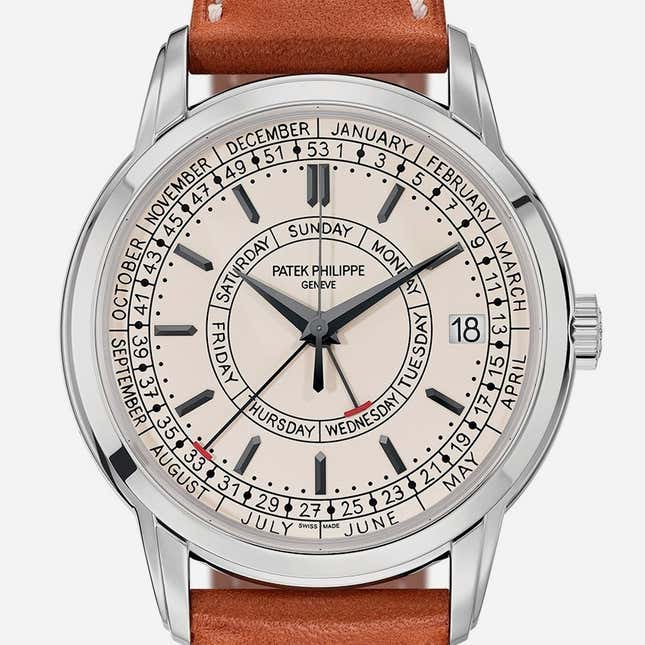 Waiting lists for Patek Phillipe's sportier steel watch models—the Nautilus 5711 chief among them—can extend for several years. And while we were impressed by the new steel Nautilus 5726 at Baselworld, the Calatrava 5212A Weekly Calendar was our new favorite from the watchmaker. It tracks the day of the week and date, as well as the week of the year (we're currently in week 33, according to the dial above), and is notably fresher looking than Calatravas of yore. Precious metal is replaced with stainless steel, there's a handsomely thick-stitched caramel calfskin strap instead of an alligator one, and most notably, the lettering has been updated to resemble the handwriting of one of Patek's watchmakers.
An iconic Rolex, $16,050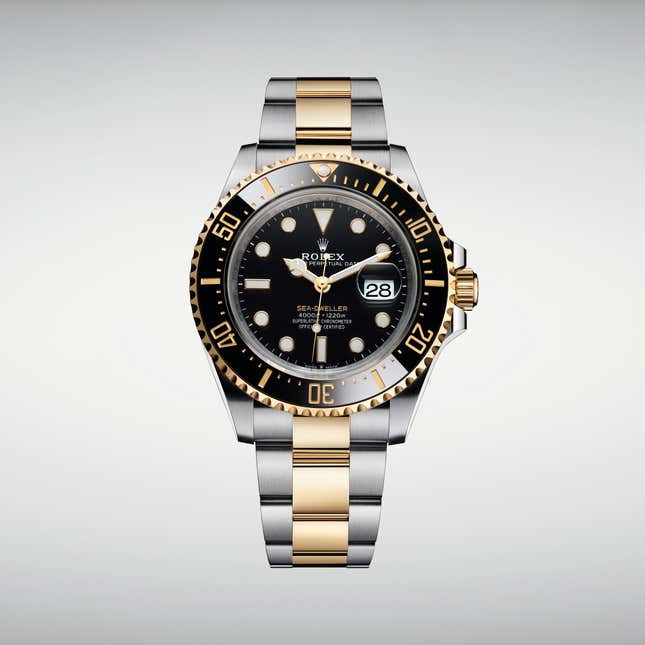 Yes, amidst Rolex's 2019 novelties, you could go for a very practical all-stainless steel Datejust with the watchmaker's newest movement for just $6,800. Or, you could spend another $10,000 and get something totally different: the new Oyster Perpetual Sea Dweller, which is offered for the first time in stainless steel and gold. This is the sort of design detail that's bound to be controversial, but also might possibly make this watch a collector's item. Plus, as Hodinkee's James Stacey writes, "If you want to take some gold to 4,000 feet under the water, Rolex can now make that happen. Lucky you!"
A sporty Seiko, $4,930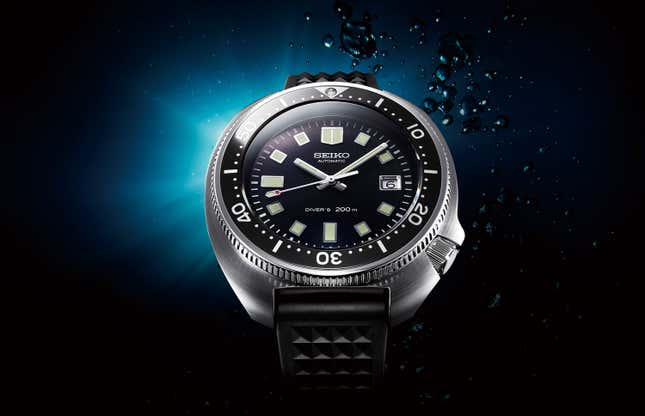 The Seiko 1970 Diver's Re-creation was inspired—you guessed it—by one of Seiko's original diver's watches from 1970. Fun fact: this watch is an update of what's known as the "Willard," for the watch worn by Martin Sheen's Captain Willard in Apocalypse Now. For such a substantial watch, it fits relatively smoothly to the wrist, and the crown is nestled within the bezel, so it won't catch on your wetsuit. Seiko is only making 2,500 of these available in July, but if you don't get one, there are lots of handsome options in the Prospex collection.
A modern Nomos, $2,980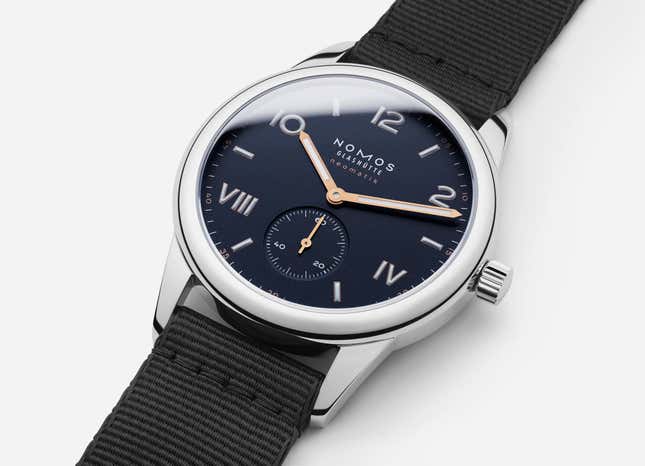 Amidst the legacy watchmakers and flashy timepieces of Baselworld, the 29-year-old Glashütte, Germany-based watchmaker Nomos is a breath of fresh air. Nomos' unisex watches are always inspired by the principles of Bauhaus design, giving them a clean, simple look that prizes function over fashion. The brand pitches its Club Campus collection as a graduation gift, or an entry-level watch for a budding mechanical-watch enthusiast. $2,980 gets you a midnight blue 39-mm Club Campus Neomatik, with rose-gold hands and space on its stainless steel back for a custom-engraving. (Also note the mix of Roman and Arabic numerals!) For the first time, Nomos is also offering a stainless steel bracelet (pictured at top), amping up that industrial design appeal.