Experience-economy darling Meow Wolf, recently hailed by the New York Times as a sort of Disneyland for the Instagram age (paywall), counts Game of Thrones creator George R.R. Martin among its key backers.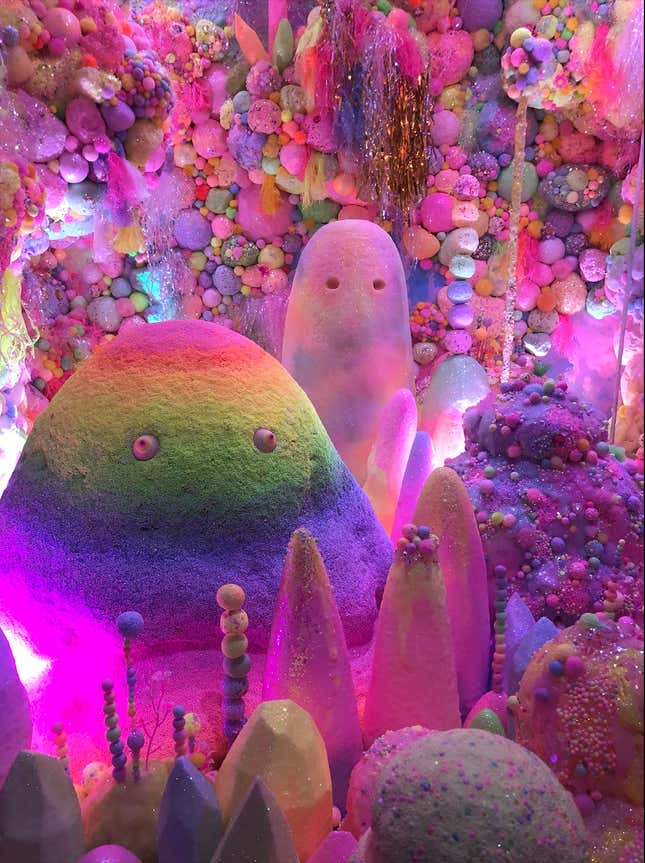 Meow Wolf bills itself as an "immersive experiences company" and is known for its psychedelic, sci-fi, and fantasy-inspired art installations. It was founded in 2008 as a scrappy artist collective, but has since evolved into a multimillion-dollar arts and entertainment dynamo, with an impressive fundraising clip on par with a tech startup.
The company deals in the so-called "experience economy," which is based on the idea that when we can basically do, watch, or buy anything on the internet, the best way to get people to leave their homes and spend cash is by creating unique or unusual experiences. Usually this also means an Instagrammable one. As the New York Times writes, "the ideal experience-economy offerings are engaging enough to distract us from our devices but also optimized to be shared on those devices."
It seems that Meow Wolf cracked the experience-economy code with its signature project, "The House of Eternal Return," a 20,000-sq-ft art playhouse by way of Lewis Carroll and lots of LSD located in Santa Fe, New Mexico. Now the most Instagrammed place in the city, the project came to fruition after an early investment from Martin, a longtime Santa Fe resident whose hit fantasy series, and its HBO adaptation, puts his net worth at a cool $65 million.
The author spent $3 million on renovations of an abandoned bowling alley in the city, which he then rented to the company for the installation, described by one visitor as "murder mystery meets art installation."
As the New York Times writes, "a Meow Wolf founder set as a creative goal the making of an environment so visually stimulating that kids would barf as soon as they stepped inside. Sure enough, that first day a child threw up inside a tunnel of flickering televisions; it was gross, but it also felt like a victory of sorts."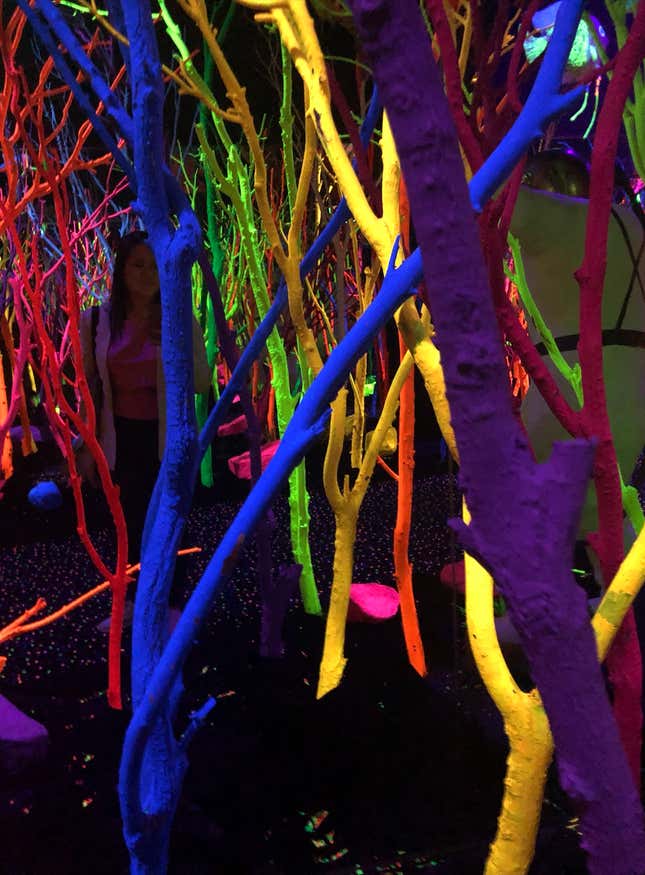 Quartz reporter Anne Quito, who visited the House today, did not vomit, but says that there's a macabre feeling to the experience, noting that you begin your journey by reading various sympathy cards. "The best moments are the rooms where you can play instruments," she says, adding that she also "walked into a fridge and a fireplace." Indeed, while Martin perhaps didn't anticipate helping create a Disneyland-esque Instagram sensation, Meow Wolf's wormhole-riddled funhouse seems to be very much in line with Martin's own fantastical—albeit dark—leanings.