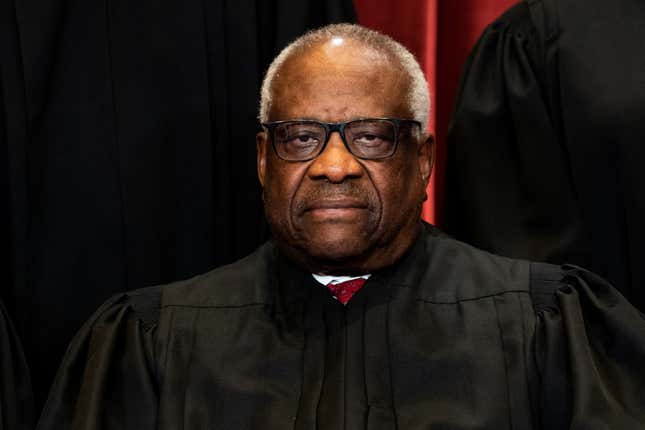 Groundbreaking revelations from ProPublica, backed up by reporting from the Washington Post, the New York Times, and Politico, has heaped scandal on Clarence Thomas's already stained reputation, begging the question, what will it take to impeach him?

How HubSpot created a "Connect Four" program
Supreme Court justices are given lifetime appointments, ending when they either choose to retire, or die.
The constitutional process for impeaching a Supreme Court judge is similar to impeaching a president, or any other civil officer: the House votes for impeachment. If it passes with a simple majority, the Senate holds a trial, with a two-thirds vote needed to convict.
An impeachment must be substantively warranted, and on this point the constitution is vague. Article II, Section 4, mentions "Treason, Bribery, or other high Crimes and Misdemeanors" as grounds for impeachment, without further defining the latter. Otherwise, officers "shall hold their Offices during good Behaviour."
A brief list of Clarence Thomas's ethical misdeeds
Has a Supreme Court justice ever been impeached?
Impeachment of federal judges is not unheard of, but rare. The most common charges have been making false statements, favoritism toward litigants or special appointees, intoxication on the bench, and abuse of the contempt power. Egregious crimes like sexual assault have also led to the removal of a federal judge.
In US history, 15 federal judges have been impeached and eight removed from office, while others have resigned in the wake of a scandal, according to Kimberly Wehle, a law professor at the University of Baltimore School of Law, writing in Politico.
There have been two attempts to impeach a Supreme Court judge; neither ended in removal. The closest was in 1804, when Samuel Chase, nicknamed "Old Bacon Face," was impeached by the House, but not convicted by the Senate.
Any legislative attempt to impeach Thomas will have to begin in Congress. According to a list compiled by The New Republic, so far, 13 members of the House and Senate have called for Thomas's resignation or impeachment.