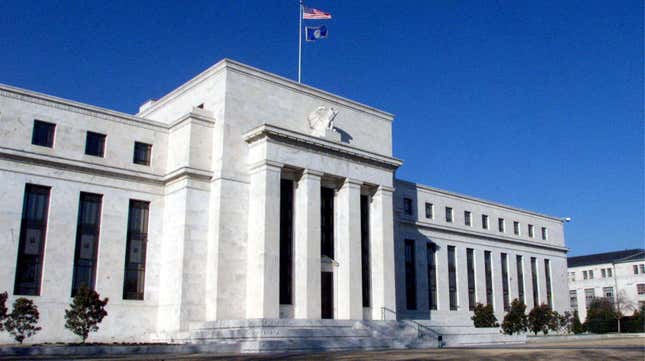 The Federal Reserve raised its benchmark interest rate by 25 basis points in July, as a slight change in the central bank's assessment of the US economy suggested an uptick in growth.

Quartz Smart Investing with Cameron Dawson, Part 2
After the Fed skipped hiking rates in June, traders and investors speculated on whether the Fed was done making borrowing more expensive or if it was going to hike again down the road. Monetary policy officials at the central bank made it clear in June that there could be two more 25 basis-point hikes coming later this year, one of which it delivered today (June 26).
The central bank adjusted how it characterized growth in its monetary policy statement for July. Instead of saying that the economy is growing at a "modest" pace, the Fed said that it was growing at a "moderate" pace. Fed officials likely view this increase in economic activity as a threat to their inflation fighting mandate.
When will the Fed stop raising rates?
The Fed is at a crossroads. The inflation outlook is improving dramatically, and price increases are cutting less into Americans' paychecks. But the labor market is still very strong, unemployment sits at a very low 3.6%, and job openings are still plentiful (albeit growth in this area is moderating).
Economic indicators that aren't adjusted for inflation are returning to their pre-pandemic trends, while inflation adjusted indicators show steady growth, notes Alex Williams, a labor economist with the full-employment advocacy group Employ America. Current economic growth could be a result of a more productive economy rather than one that's raising prices at a faster rate than before.