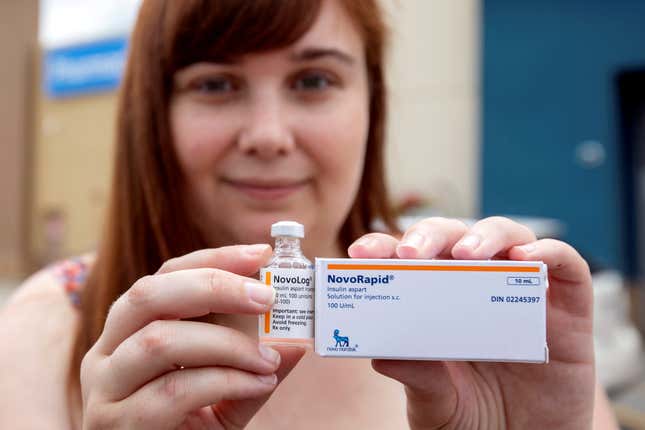 Over half a billion adults globally have diabetes. By 2030, more than 640 million adults will live with it, and in 2045, that number is expected to reach close to 800 million, according to the International Diabetes Foundation (IDF).

The one thing companies should do before a disaster to support their team
This makes diabetes one of the fastest-growing diseases in the world, affecting at least 9.3% of the population. The vast majority of cases are Type 2 diabetes, which is a metabolic condition primarily affecting adults, as opposed to Type 1 diabetes, a chronic autoimmune disease that is typically diagnosed during childhood. As of 2021, the yearly global death toll of diabetes, according to IDF, was close to 7 million people.
And if the number of people affected of diabetes is expected to grow, the market for diabetes drugs is projected to balloon even faster, nearly doubling in the next decade.
An expanding market
As of 2021, according to an estimate by Verified Market Research, a US-based market research company, the global market for diabetes drugs was just over $56 billion. By 2030, it is expected to surpass $95 billion, with annual growth of 6%. Other estimates don't differ by much. Market research firm Fortune Business Insight estimates the market to be $78 billion by 2026, and also predict an annual growth of 6%.
Insulin alone, a lifesaving drug for Type 1 diabetes patients that is also used on Type 2 diabetes patients, makes up a big portion of the market. It is currently estimated to have a global market of about $22 billion, of which nearly $8.5 billion in the US alone, where the drug has long had a price several times higher than that paid by the rest of the world. However, America's insulin makers, Eli Lilly, Novo Nordisk, and Sanofi, recently announced significant price and copay reductions for some of their insulin products.
Other medications for diabetes, mainly for Type 2, include Dipeptidyl peptidase 4 (DPP-4) inhibitors, which stimulate insulin production and reduce how much sugar is released by the liver, sodium-glucose co-transporter-2 (SGCT-2) inhibitors, which control how much sugar is absorbed by kidneys, glucagon-like peptide-1 receptor (GLP-1) antagonists, which help the body make more insulin and slow down digestion.
Development in these and other types of diabetes medications, including the introduction in the market of new insulin products, will make up for any losses, as will the expansion of the patient base.

Half of diabetes cases are undiagnosed
The vast majority of people with diabetes, or about 75%, live in low- and middle-income countries. Many of them are in areas where the medical infrastructure is precarious, and their cases go undiagnosed. According to a study published in January 2022 in Diabetes Research and Clinical Practice, about half the diabetic population age 20 to 79 is not aware of its status.
This is especially problematic in Africa, the Western Pacific, and South Asia, where more than half the cases go undiagnosed. But even in advanced economies cases are overlooked. In the US, for instance, where more than 37 million people (about 11% of the population) have diabetes, but 20% of them don't know. Further, 96 million Americans over 18 (or 37%) have pre-diabetes, but less than 20% know they do.
As surveillance and diagnostics improve, however, the number of diagnoses are expected to grow, particularly in countries with fewer resources, opening up all new markets for diabetes drugs. On top of medications, significant growth is expected globally in the market for diabetes-related devices, including insulin pumps. Glucose monitoring devices, for instance, will see a yearly growth of more than 16.5% through 2025, and the product is expected to surpass $4 billion in sales in the next two years. Overall, the device market will grow 5% until 2027, reaching $73 billion a year.