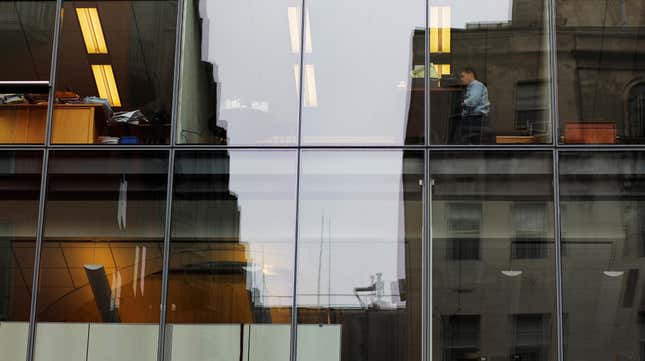 The US economy added 253,000 jobs in April, according to the latest jobs report from the Department of Labor.

Ben Emons Part 2: The Fed, Apple shares
The growth was above the 185,000 that economists polled by Bloomberg had expected, but the total rate of jobs growth looks more like 100,000 for April after the February and March jobs numbers were revised down by 149,000.

The growth was spread across various sectors with professional and business services, healthcare, and leisure and hospitality experiencing notable increases. The unemployment rate ticked down from 3.5% to 3.4%.
Average hourly earnings moved up by a 0.5%, which is faster than the 0.3% growth earnings saw in March.
What the April jobs report means for the Fed's upcoming decisions.
The report's numbers are out of line with US Federal Reserve chair Jerome Powell's goal of slowing wage growth without crashing the labor market.
"The Fed would take a more hawkish interpretation here," said Skanda Amarnath, executive director of Employ America, a labor advocacy group. According to Amarnath, Fed officials could respond to the report thinking that there's less reason to worry about a US recession and avoid cutting rates.