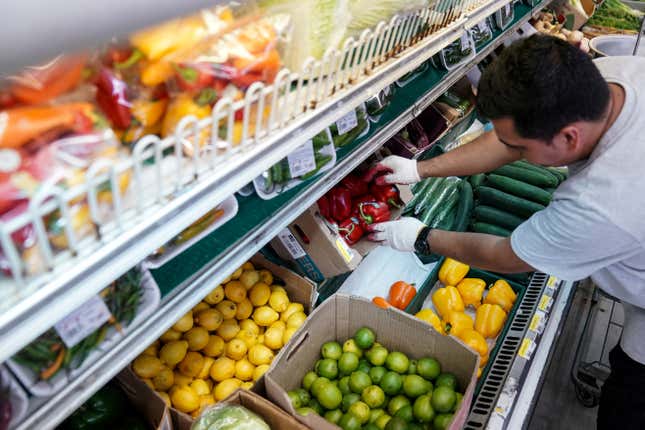 The US saw the number of job openings fall by 632,000 in February, while the percentage of Americans in their prime working years participating in the labor force rose 0.4 percentage points, according to new data from the US Bureau of Labor Statistics.

Those indicators suggest that the US labor market tightness of the past two years is beginning to ease as more people actively seek employment. That's good news for efforts to battle inflation, but it also represents a weakening of workers' negotiating power in the face of the Federal Reserve's interest rate hikes.
"As job openings stayed relatively high over the past few months, doubts were emerging that perhaps demand for workers wasn't moderating as expected in the face of broader efforts to cool the overall economy," said Indeed economist Nick Bunker in an analysis of the job openings report. "But today's data offers some needed clarity—the US labor market is definitively cooling off. We now have two months of data showing a rapid decline in openings, which have fallen by about 1.3 million over the past two months."
If the US continues to lose job openings at this rate, it will return to its pre-pandemic level by summer 2023, Bunker added.

Are Americans still quitting?

The quits rate was consistent in February, staying at 2.6%. This is below its April 2022 record of 3% but still 13% above the rate in 2019, Bunker said.
Layoffs also revealed some resilience in the labor market, despite fears at the start of the year that they would climb faster.
"​​The rise in layoffs last month seems to have been a head fake, with the aggregate rate still below its 2019 average of 1.2%," Bunker wrote. "This isn't to say layoffs aren't increasing in some sectors. The rate in the Information sector, which contains many media and tech companies, rose by almost half a percentage point, to 1.9% in February."
With the labor market cooling but not at a rapid pace, the possibility of a soft landing is still in play. If weakening consumer demand brings down prices without tipping the economy into a recession, the Fed will have achieved its dual mandate of bringing about price stability without threatening maximum employment.