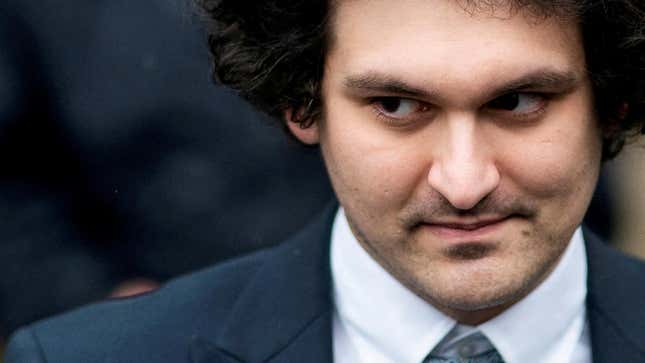 Sam Bankman-Fried, the disgraced former CEO of the cryptocurrency exchange FTX, has been charged with bribing Chinese officials with $40 million in cryptocurrency in a new superseding indictment in the Southern District of New York (SDNY).

Bankman-Fried used the bribes to gain access to one or more frozen Alameda trading accounts, which had around $1 billion in cryptocurrency, the SDNY has alleged. The allegation is one of several that has emerged since the world learned that FTX was used to prop up Bankman-Fried's crypto trading company Alameda and vice versa. Last year, he was also accused by the SDNY of funneling money illegally to Democratic and Republican campaigns ahead of the US midterms.
The indictment alleges that the accounts were frozen as a result of an investigation into an Alameda trading counterparty. It further claims that Bankman-Fried and others operating under his direction tried for months to retrieve the funds legally, hiring lawyers to lobby with government bodies. Then they tried illegally, by opening fraudulent accounts at Chinese exchanges under the names of people who were not FTX employees, and so weren't under scrutiny. SBF and his colleagues tried to move the frozen crypto to these fraudulent accounts, as a way to "circumvent the Chinese authorities' freeze orders," the indictment said.
SDNY also claims that, after SBF and others under his direction transferred $40 million to a private wallet, tens of millions more were transferred to the same wallet after the Alameda accounts were unfrozen. The unfrozen money was then used to fund Alameda's trading activity, according to SDNY.