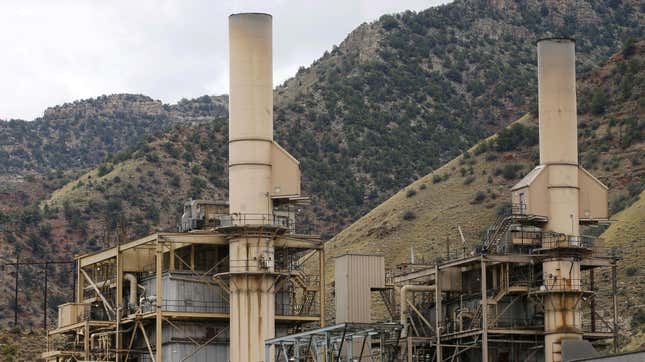 Fossil fuel financing—lending and underwriting for bonds and equities—from the world's 60 largest banks hit $673 billion in 2022, according to a new annual report from Rainforest Action Network (RAN), a San Francisco-based environmental organizational group.
The largest financier of the industry globally? Royal Bank of Canada (RBC), pushing out JPMorgan Chase for the first time since 2019.
Canadian banks are becoming the backstop for fossil fuel financing, potentially underwriting projects and companies shunned by lenders in Europe, researchers of the report told the Financial Times.
European banks cut fossil fuel financing
That comes as large European banks have cut financing to fossil fuel companies, as they face growing pressure from shareholder resolutions. Barclays, for instance, has cut financing to oil, gas, and coal companies by 30.1% to $19.6 billion in 2021, while HSBC's financing to the same declined 26.8% to $18 billion, according to a recent report by BankTrack, an environmental advocacy organization.
The growth in fossil-fuel financing among Canadian institutions may be explained by recent demand from the tar sand industry, Maaike Beenes, the campaign lead at BankTrack, told S&P Global. So-called tar sand, or oil sands, is a mixture of sand, clay, water, and bitumen (a type of black oil), and the largest deposits can be found in Alberta, Canada.
The Royal Bank of Canada has said it is committed to taking action on climate. Canada's largest bank committed $500 billion in "sustainable finance" by 2025 and has joined the Net-Zero Bank Alliance (NZBA), a global, industry-led initiative, which aims to provide a structured forum to support banks' and clients' transition to net zero by 2050.
US banks, overall, still remain the biggest financier of fossil fuels
In absolute numbers though, US banks remain the most significant global financiers of fossil fuels, according to RAN. That said, the share of total financing from US banks has declined to 28% in 2022, slightly down from 33% in 2021, as Canadian, Japanese, and French banks all increased their total shares of financing in that time span, according to the report.
For the first time last year, total bank financing to fossil fuel companies was lower than it was in 2016, the year the Paris Agreement was signed, but the RAN report attributes that to economic conditions such as rising interest rates not shifts in bank policies.