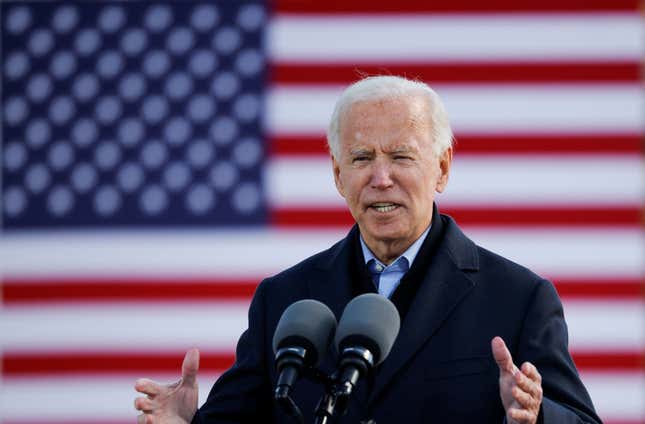 If you've never visited rural America, you might assume that the entire US population has equal access to high-speed internet. But some 8.3 million homes and businesses lack fast broadband, according to May data from the US Federal Communications Commission (FCC). That means tens of millions of Americans can't stream high-quality video because of poor internet signals.
Should you keep investing in Big Tech?
Although the federal government has pledged to tackle the problem, fixing it will take years.
Washington's response began in 2021, when Congress approved more than $42 billion in grants for states to expand high-speed internet to areas without access, as part of $65 billion in broadband spending. Two years later, president Joe Biden's administration has announced funding for the project.
"High-speed internet is no longer a luxury—it is necessary for Americans to do their jobs, to participate equally in school, access health care, and to stay connected with family and friends," the White House said in a press statement on Monday (June 26).
The Broadband Equity, Access, and Deployment (BEAD) program comes after internet service providers Verizon, Comcast, Charter, and AT&T refused offer high-speed internet to America's most remote areas, citing lack of business viability.
Calling it the "largest internet funding announcement in history," the Biden administration likened BEAD to Franklin Roosevelt's effort to bring electricity to all Americans in the 1930s.
A longer wait for internet for all
The project's real social impact won't be realized immediately. Although 18 million US households have signed up for the Affordable Connectivity Program (ACP), which gives eligible participants up to $30 a month, the government will release internet upgrade funds to unconnected counties incrementally, over 18 months.

All 50 states and the District of Columbia must submit their audit plans for funding by December. Only then will the National Telecommunications and Information Administration (NTIA), part of the Commerce department, dole out 20% of the money in the first round.
Under the plan, each state will get at least $107 million. Nineteen states have already received allocations of more than $1 billion. The government aims to disburse 80% of funding by December 2025.
Given how long it takes to install internet infrastructure after financing, though, much of rural America may not start getting faster internet until 2026 at the latest. Meanwhile, Biden's "internet for all" vision looks far off on the horizon, with the White House saying every household in the country will have high-speed access by 2030.