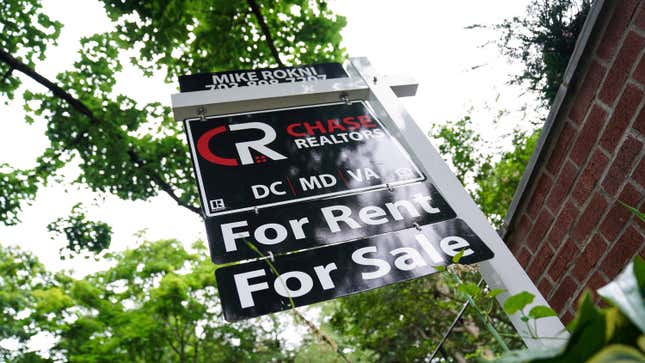 Whenever the annual Consumer Price Index (CPI) rises, there are always headlines about how inflation has increased. This may sound like the Federal Reserve's efforts are being undone and that inflation is reaccelerating, but the 12-month average of the overall CPI measure doesn't tell the whole story.

Why the Apple developer conference could signal a Disney stock buying opportunity
The CPI rose by 0.6% from July to August. From August 2022 to August 2023, it rose 3.7%. This is higher than the year-over-year reading of 3.2% that CPI registered for the 12 months ending in July 2023. The overall report was boosted by gas prices, while inflation categories that had been declining recently did not fall as much in August as they had in previous months.
Gas is why inflation didn't come down this month
The primary driver of August CPI was the price of gas, which rose by 10.6% from July to August. In the upcoming quarter, oil markets will face the biggest supply squeeze they've seen in a decade as Saudi Arabia cuts production even further.
Saudi Arabia coordinated its production cut announcement with Russia, which is struggling in its war of aggression against Ukraine and needs an economic boost. Real-time indicators of gas prices suggest that gas inflation will be even worse in September, but it could easily take up less of the overall inflation pie next month as other prices fall.
Rent decreases will help CPI in the future
Services inflation was a much smaller driver of August CPI. Airfares rose by 4.9% on the month after falling for several months in a row. Hospital services also picked up by 0.7% after falling the previous month.
However, rent inflation continues to cool, increasing only by 0.3% month-over-month in August versus 0.4% in July. Private indicators of rent also show room for further improvement in the government's measure of rent once that data actually feeds through to the official indicators.
Zillow's August rent report showed a decline of rent inflation in August to below fourth quarter 2019 levels, before the pandemic began. Zillow's rent inflation index even fell in places like Austin, San Antonio, Las Vegas, and Portland. On a yearly basis, the rent index from ApartmentList has been negative for the past two months.
The Fed's job is easier now
With rent disinflation just starting, some economists have cast doubt on the idea that last step to bringing inflation back to the central bank's 2% target will be the most difficult, as some Fed officials have suggested. After all, if the annual inflation rate is only moving up when there's an uptick in one category and there's room for further cooling in several price categories, it's tough to see how any measure of US inflation would take off in the near future, absent anymore world-altering events.
Used car prices dropped again this month, but not as much as they have in the past. There's still further room for used cars to drop based on wholesale data. By the late summer, wholesale prices for used cars dropped by a massive 11% on a year-over-year basis. August saw a slight uptick month-over-month, but the government data has yet to capture the full declines that used car prices saw over the spring and summer.
Will the Fed hike in September?
Data within both the underlying details of government inflation reports and private sector inflation indicators hint at a future where the US economy normalizes and increases supply while bringing demand back down to reasonable levels. That's why banks like Morgan Stanley predict that the Fed won't hike in September—and that future incoming data will keep them from hiking again even after that.