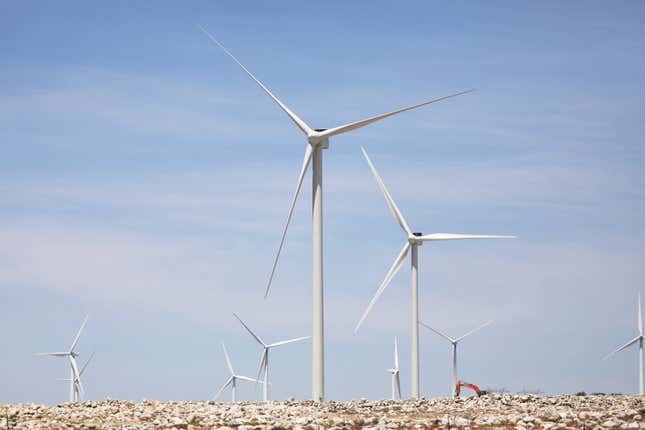 Critics of industrial policy worry that state intervention in business would involve a government in "picking winners and losers," leading to poorly allocated resources and gross market inefficiencies.
Why the Apple developer conference could signal a Disney stock buying opportunity
But as US national security advisor Jake Sullivan noted in a major speech last month, pursuing a national investment strategy need not mean micro-managing the economy, as China does with policies like production quotas, price controls, and five-year plans.
"A modern American industrial strategy," Sullivan said, "deploys targeted public investments in these areas that unlock the power and ingenuity of private markets, capitalism, and competition to lay a foundation for long-term growth."
"This is about crowding in private investment—not replacing it," he added.
And it appears that the Inflation Reduction Act, US president Joe Biden's landmark legislation that includes some $370 billion in tax rebates, grants, and loans for clean energy tech and electric vehicles, is already crowding in private sector investment.
In recent earnings calls, executives at companies across the energy, construction, and industrial sectors acknowledged the IRA's effect on driving an increase in investments. Below is a selection of their comments.
Cleveland-Cliffs and Nucor see greater demand for steel
Lourenco Goncalves, CEO of the Ohio-based flat-rolled steel producer Cleveland-Cliffs, says he sees demand for steel coming from customers in the solar power, wind energy, and EV charging infrastructure spaces: "We believe that money is coming from [the] Inflation Reduction Act...[and] will support more and more investment in these areas."
Leon Topalian, CEO of North Carolina-based steel producer Nucor, sees a similar demand boost: "We expect [the] IRA will drive significant investment in clean energy, adding approximately 2 million to 3 million tons of annual steel demand for wind, solar, and transmission projects."
"Unique" opportunities for nuclear power at Constellation Energy
Joseph Dominguez, CEO of US clean energy provider Constellation Energy, notes that the IRA's production tax credits for nuclear power "create unique growth opportunities, like increasing the output from our nuclear plants through uprates and hydrogen."
Industrial manufacturers and engineering firms predict higher demand for their products and services
Thomas Brisbin, CEO of California-based Willdan, which provides energy and engineering services across the US, sees a robust project pipeline in the coming years: "We expect the strength and demand for our engineering and financial services for cities to continue...We expect the Inflation Reduction Act and the Infrastructure Investment and Jobs Act to help cities fund important new projects over the next several years."
Wil Ralston, CEO of Arizona-based renewable energy solutions provider Singlepoint, said at a conference in March that the IRA has helped the company "[push] more investment into the other side of the market that we're in, which is the indoor air quality business."
Robert Rowe, the CEO of Texas-headquartered Flowserve, which makes industrial machinery like pumps and valves, sees "significant investment" in energy projects worldwide, which will in turn drive demand for the company's products. "This investment is supported further by various government incentives, including the Inflation Reduction Act in the United States," he said, helping grow the company's project funnel by 100% last year and 25% in the first quarter of 2023.