Amid the Russia-Ukraine war, the US seems to be intent on strengthening ties with India, an increasingly key democratic ally of the West.
The US Senate has taken a few significant steps, particularly over long-pending issues, in the past few days, sending a strong pro-India signal. These include the appointment of a new ambassador and validation of India's stand on a decades-old border dispute with China.
"We see India as a trusted technology partner and we want to deepen our tech relationship with India...We want to deepen our technology relationship with India," Gina Raimondo, US commerce secretary said last week, during a four-day visit to the south Asian nation.

Earlier, a delegation of US Senators visited India last month to discuss a partnership in critical technologies, clean energy, and joint development. Building a trusted supply chain was also among its key focus areas.
While India is actively diversifying its supply chain partners, the US is inking deals with it to secure trade cooperation and diplomatic allegiance. This also comes amid China's deepening ties with Russia, which is clearly bothering the US.
Given India's own rising strategic position and booming trade with Russia, the US and key European nations have placed much importance on it. India being a major buyer of Russian military equipment does not sit well with the West either.
Meanwhile, bilateral trade between the US and India stood at $119 billion in fiscal 2022-23, making the US, India's largest trading partner.
"Our people-to-people ties affirm the closeness of our relationship. 200,000 Indians are studying in America and enriching our schools and universities. We depend on each other on a daily basis: Indians use WhatsApp to communicate and many American companies rely on Infosys to operate," Janet L Yellen, US treasury secretary, said at a roundtable meeting with US and Indian tech business leaders last month.
Appointment of US ambassador to India
On Wednesday (March 15), the US Senate confirmed Eric Garcetti as the next ambassador to India after a gap of more than two years. Since January 2021, the US has not had an envoy in New Delhi, which is the longest period of diplomatic vacuum between the two countries.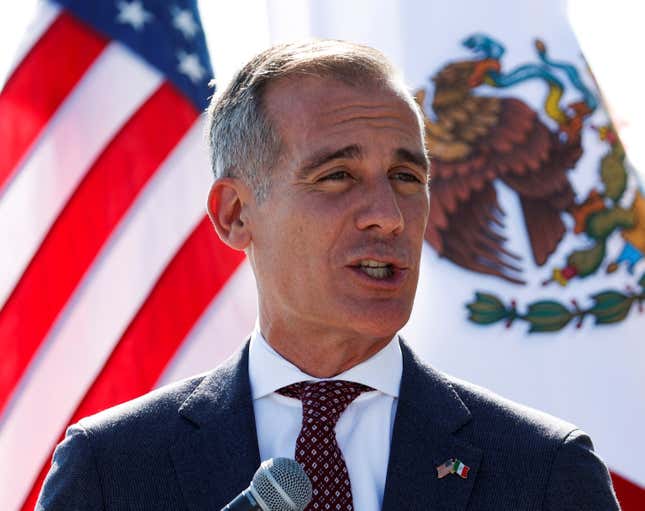 Garcetti's nomination had been pending before the US Congress since July 2021. It was stuck in the Senate amid allegations of sexual misconduct in 2020 by an aide during his tenure as Los Angeles mayor.
During the last Congress, the ruling Democratic Party could not garner enough support for Garcetti. This time, however, Garcetti got the position confirmed with 52-42 votes in the Senate.
With Garcetti now in the saddle, things seem favourable for the US as well as India, given the solid backing US president Joe Biden and other senior lawmakers have given him.
McMahon Line is India's international border with China
Earlier this week, the US Senate officially recognized the McMahon Line as the international boundary between India and China along India's eastern state of Arunachal Pradesh. A Senate resolution also said Arunachal Pradesh, which China calls "South Tibet," is an integral part of India.
This comes as a major boost for India's stand on the long-running border dispute with China, with which it shares a poorly demarcated 2,100-mile border. Troops of the two countries have often clashed along this contentious boundary, leaving several soldiers dead over the years. A brief flare-up in 1962 was the bloodiest such instance.
Now that the US has made its stance on the crucial McMahon line clear, it could potentially cooperate with India on security related to this area. In recent years, the US has toughened its position on China, limiting technology exports to that country and ramping up its South China Sea military positions.

Moreover, it is also attempting to shift its supply chains away from China.