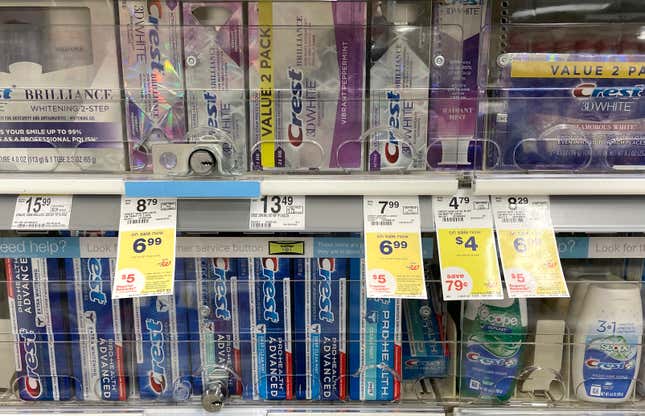 The first earnings call of the year has given Walgreens an opportunity to make new resolutions.

Carin Pai, Part 2: Reasons to de-risk your portfolio
Last year, the pharmacy chain insisted on tackling theft in its stores as a matter of priority. At the time, Walgreens said the loss of inventory attributed to theft and damage was 40%-50% higher than it was prior to 2020. It even closed a handful of stores.
But this week, an executive said the company may have had an outsized reaction to the problem, and ultimately invested too much in "largely ineffective" private security. "Maybe we cried too much last year," chief financial officer, James Kehoe, said in the Jan. 5 call, quoted in CNBC. "We've put in incremental security in the stores in the first quarter. Actually, probably we put in too much. We might step back a little bit from that," he added.
While shrinkage—the difference between inventory stacked and sold, largely due to shoplifting but also employee damage, loss, or theft—is a problem, it hasn't affected the company's performance as much as the billions of dollars of litigation costs it has had to pay for a range of reasons, from failing to have a pharmacist in charge to exacerbating America's opioid crisis.
In the quarter ending November 30, Walgreens posted a $3.7 billion loss over the hefty settlement reached in November for mishandling prescriptions for opioid medications that has fueled an addiction crisis in the country.
Charted: Walgreens has paid around $7 billion in fines since 2000
One big number: $94.5 billion losses from organized retail theft
While overblown, the retail theft problem still exists. Besides Walgreens, rival drugstore chain CVS, retailer Walmart, and home goods store Home Depot have all expressed concerns about robberies. Some have even started locking items up, much to the chagrin of customers.
In its 2022 National Retail Security Survey, the National Retail Federation (NRF) found that retail shrink represents $94.5 billion in losses, up from $90.8 billion in 2020. Incidents of organized retail crime jumped up 26.5% in 2021 compared to the year prior. And not only does it affect inventory, some of these incidents also had an element of violence and aggression that spooked retail workers and customers alike.