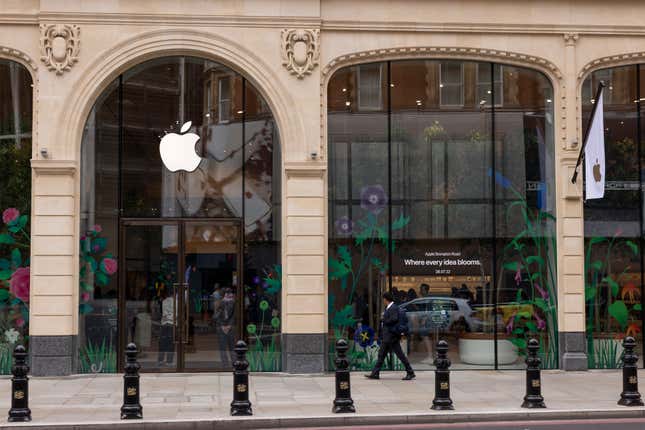 Apple threatened to remove popular iOS features—including iMessage and Facetime—from British iPhone users after the UK government proposed sweeping new surveillance powers over mobile messaging services. 
Why a tightening of credit conditions could lead to a weak economy
The UK government, helmed by Conservative Party Prime Minister Rishi Sunak, is looking to update the 2016 Investigatory Powers Act (IPA). The updates would give the Home Office to power to unilaterally review and disable privacy features in personal messaging apps to assist with national security and law enforcement.
Right now, the government needs to clear any decision to disable security features in messaging services with an independent oversight committee, giving tech companies the ability to appeal the decision.
Apple was not immediately available for comment. In a filing with the Home Office during an eight-week consolatory period, Apple sharply criticized the proposed law, saying that it had no intention of allowing the decisions of one country to weaken security features for all iOS users.
"[The proposals] make the Home Office the de facto global arbiter of what level of data security and encryption are permissible," Apple wrote in its filing, according to a Guardian report. "Together, these provisions could be used to force a company like Apple... to publicly withdraw critical security features from the UK market, depriving UK users of these protections."
A representative for the Home Office defended the proposed law in an interview with the BBC, saying it was meant to "protect the public from criminals, child sex abusers and terrorists."
Other privacy-focused messaging apps like WhatsApp—owned by Meta—and Signal have also announced their opposition to the law.
Related stories:
📱 Privacy is a luxury, just like a $1,000 iPhone
🍎 Apple is using iPhone privacy as a sales pitch—too bad nobody seems to care